I, Daniel Blake
Adapted by Dave Johns from the film written by Paul Laverty
Northern Stage
Northern Stage
–

Listing details and ticket info...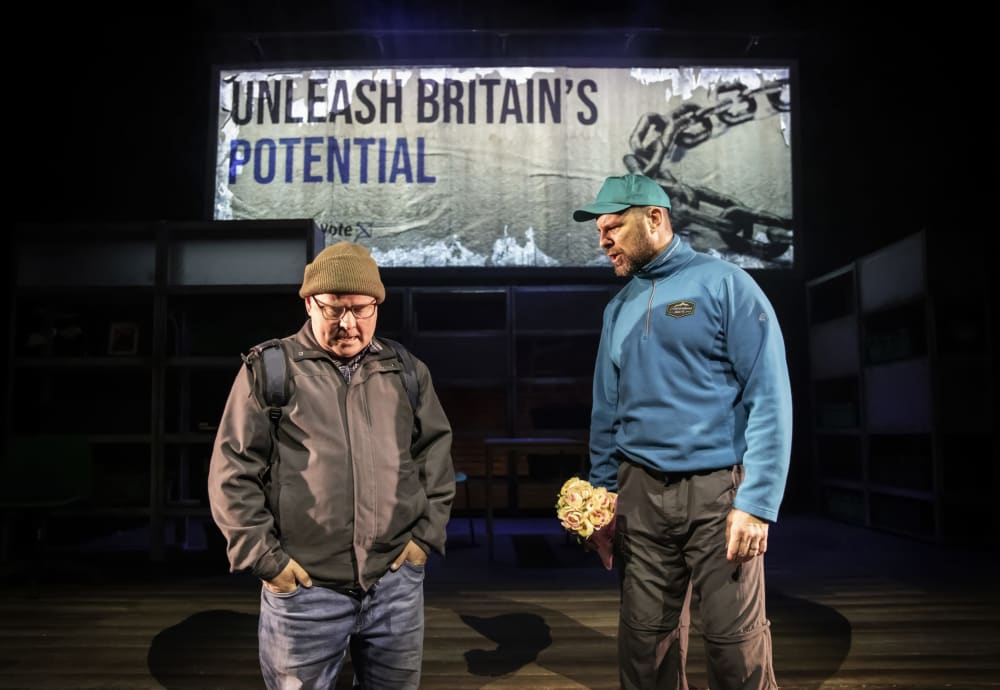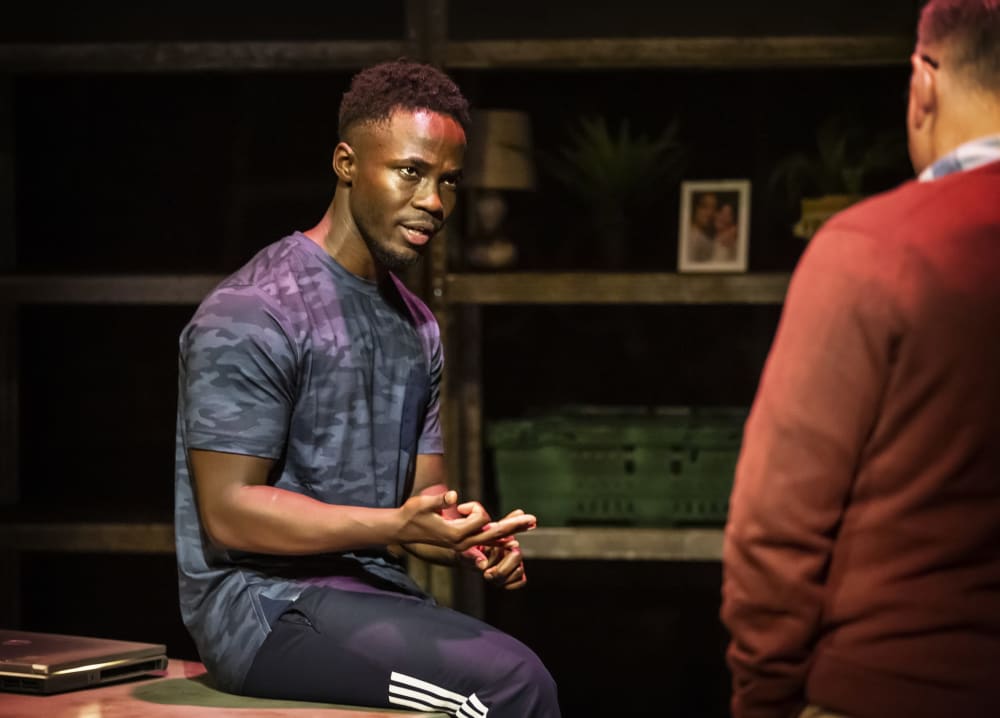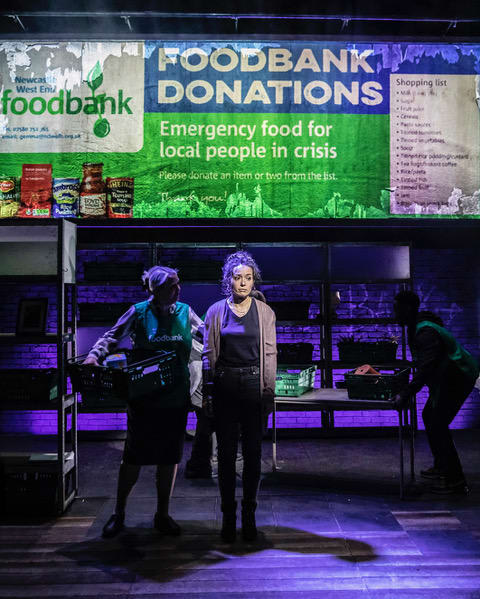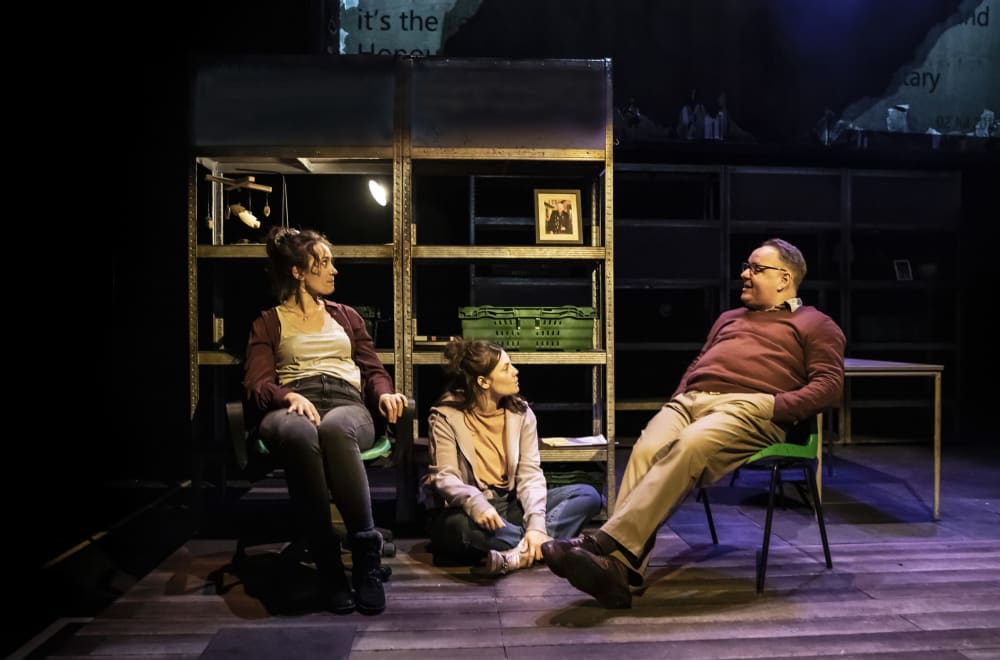 The film I Daniel Blake made seven years ago is now a stage play set to go on a national tour.
Dave Johns, cast in the lead role, adapted Paul Laverty's multi-award-winning Ken Loach film. He did not want purely to bring the film to stage but to update it, however he found the story is still as relevant as it was in 2016. The regular telephone calls Blake makes to the authorities, waiting over an hour for a person to reply and then getting no satisfactory answer, let alone listening to awful music, will strike a chord with many.
Blake, after a stressful life with his beloved wife, ends up having a heart attack and is unfit to work. He is then embroiled in the ever-decreasing circle of the world of benefits, causing him even more stress. On one of his appointments, he encounters Katie, played by Bryony Corrigan, and her daughter Daisy, played by Jodie Wild. Katie and Daisy are in a desperate situation, having been relocated to Newcastle from London with no funds or income, "Could be worse," says Blake, "could be Sunderland." These humorous comments help break the tension of the traumatic play's content. Johns's stand-up experience can be seen in the script, as no matter how serious a subject, some comedy is needed to relieve the tension.
A relationship develops between the three, highlighting the problems they face. "Family sticking together, that's what counts." Numerous statements made by political figures such as Cameron, May and Johnson are broadcast throughout the performance, highlighting the contradiction of what is said with reality. When asked about thoughts on the film, it was said, "this is a work of fiction," maybe, but 'fiction' based on hard fact.
This play will resonate with many, as it did with me, becoming ill some 30 years ago and declared unfit to work. Like Blake, I was two points short of the required target to receive any benefit. It took three years and three tribunals before I finally won my case; I fear many do not have the support of family and friends nor the tenacity to withstand the ordeal and go under.
Wallsend actor Nellist, as usual 'nails' the part of Blake. Corrigan and Wild display a huge range of emotions naturally, the three actors drawing you into their lives. Kema Sikazwe plays various parts with conviction and Micky Cochrane also plays a number of parts impressively while also being floor manager. Ensemble player Janine Leigh is Sheila, the voice of authority in the benefits office, and brings an uneasy irritating element, representing the 'system'; a strong cast all round.
The great set, designed by Rhys Jarman, is very adaptable for touring, comprising sets of metal shelving. The shelves are easily moved to represent various locations from a flat, office or food bank. Simisola Majekodunmi has created an ingenious, complex lighting design which greatly enhances the multiple scenes. Director Mark Calvert also uses the areas offstage to great effect, keeping all the action flowing.
Johns was brought up in Newcastle and started his working life as a bricklayer. His first theatrical experience was when a teacher took his class to the Theatre Royal to see Death of a Salesman, which blew him away. He then worked backstage in a local theatre, started a comedy club with no compère so did it himself and thus started his stand-up career.
While I Daniel Blake made his name, he is no stranger to stage or screen, having first appeared on TV in 1995. He has appeared in the West End and in numerous Edinburgh Fringe plays; appearances on Never Mind The Buzzcocks and Inspector George Gently are amongst his TV credits with writing including dramatised work for Dublin's Gaiety Theatre—a multi-talented gent.
Johns wanted audiences to leave the theatre feeling "angry and outraged." Calvert spent months volunteering in local food banks witnessing hardship and also feels audiences should be "angry and outraged" and you may feel that way, but apart from the message the play carries, it is also a heart-warming story of people uniting in the face of adversity. While the content may make one angry, anger can be an excuse for inactivity, so use the energy of that 'anger' to take positive action instead.
A play, story, that involves the audience connecting them with the characters is always a winner and the standing ovation at the end was well deserved. The play is a complete sell-out, but do not worry if you could not get seats, as after this initial tour it will return to Northern Stage 12–16 September—buy your tickets now.
Reviewer: Anna Ambelez