I Don't Know What To Do
Created by Waleed Akhtar & Zoe Lafferty
Creative Destruction
Vault Festival (Network Theatre)
–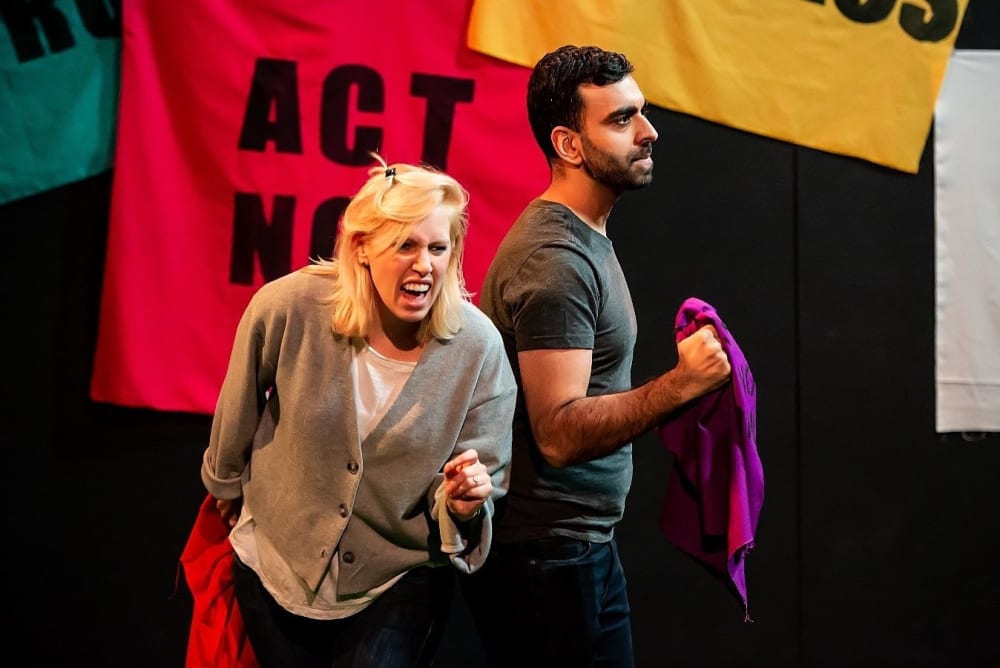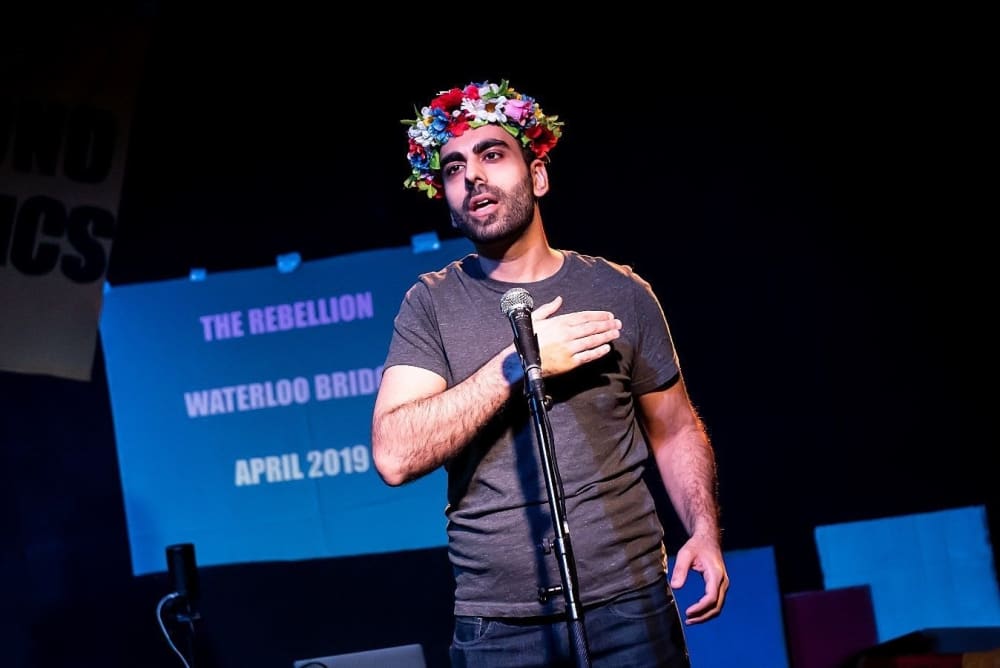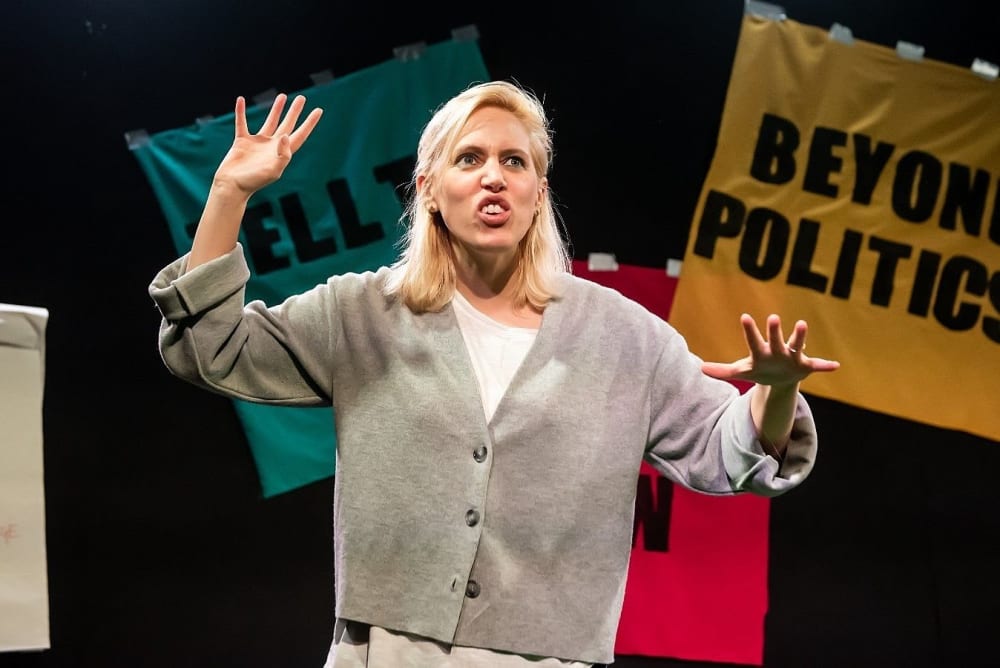 Late one evening of Extinction Rebellion's April 2018 occupation of Waterloo Bridge, after the arrests had concluded for the night, we gathered round a young man playing on a cello, Bach's Prelude No. 1, an extraordinary performance of a very moving piece of music.
The theatre director Zoe Lafferty thought it remarkable enough to phone her partner Tobasi in the Jenin camp in Palestine, wanting him to share in the experience.
As they spoke, she could hear the sound of gunshots in Jenin. "Two struggles... the rhythm different but both about survival."
This is one of many striking scenes, dramatising Zoe's contact since 2018 with Extinction Rebellion (XR) campaigning against climate change and her theatre work in Palestine. Always entertaining, this verbatim drama is an insider's glimpse of some of the moments in XR's progress.
But it begins with the Israeli refusal to let her into Jenin back in 2018. They had spotted her social justice views on social media and thought it best to keep her out, a double blow that prevented her reaching Jenin's world famous Freedom Theatre and the man she loved.
Still, there was plenty to do back in the UK, blocking roads with XR and even standing in the EU election on a platform fighting climate change.
Zoe may be an XR activist, but it doesn't stop her casting a satiric eye over the organisation. There are some hilarious scenes from her first XR meeting, which included non-violent direct action training, recreated for us in the play with the help of a group of amused audience members.
Particularly funny is the depiction of a key founder of the organisation, Roger, "the non-hierarchical version of very much in charge." With slightly wild, staring eyes, Roger, played with fine comedic effect by Waleed Akhtar, talks about the value of mass arrests and civil disobedience with the occasional reference to Gandhi, but conceding that, "I am a farmer. I would much rather be back with my carrots."
Zoe isn't so keen on breaking the law given it will cause further complications to her Jenin visits, but in sitting in the road trying to support a very emotional father worried about his child, she "accidentally" becomes one of the arrested.
In the back of a police van, she apologises to the officer for the disruption. Stony faced, he asks her what her ring is made of. When she tells him gold, he explains to her about the environmental devastation mining for gold has caused in Rosia Montana in his home country, Romania.
In court towards the end of the play, Zoe defends her breach of section 14 of the Highways Act with the argument of necessity; that a breach of the law was necessary to prevent a greater harm:
"I first went to Palestine ten years ago to work in a theatre… Working and living there, I grew to expect water shortage, electricity blackouts, Israeli military incursions, F16, bullets and bombs. But what I hadn't expected was to fall in love…
"However, each time I return, the conditions under Israeli military occupation have got worse and something else was also shifting. Each summer, it was getting hotter and hotter and if we are experiencing temperatures of 40 degrees in the UK, you can only imagine what is happening in that part of the world. The climate crisis will soon make Palestine completely uninhabitable… [Palestinians] will become refugees for a second time… Our politicians are doing nothing… I wanted to do something… Is sitting on the road in protest not a proportional response to the crisis people are experiencing on the other side of the world today and for us tomorrow?"
Reviewer: Keith Mckenna