I Have Met the Enemy and the Enemy is Us
Devised with writer Hassan Mahamdallie
CommonWealth with Northern Stage
Byker Community Centre
–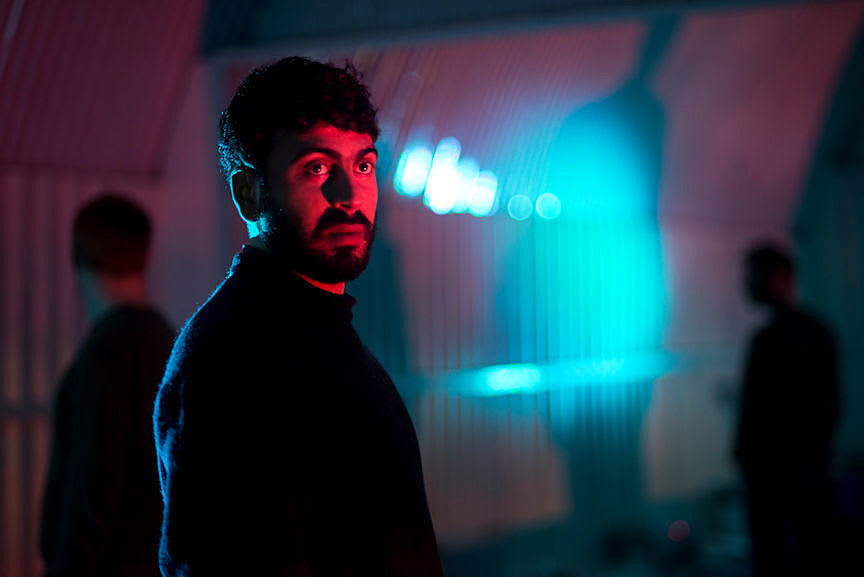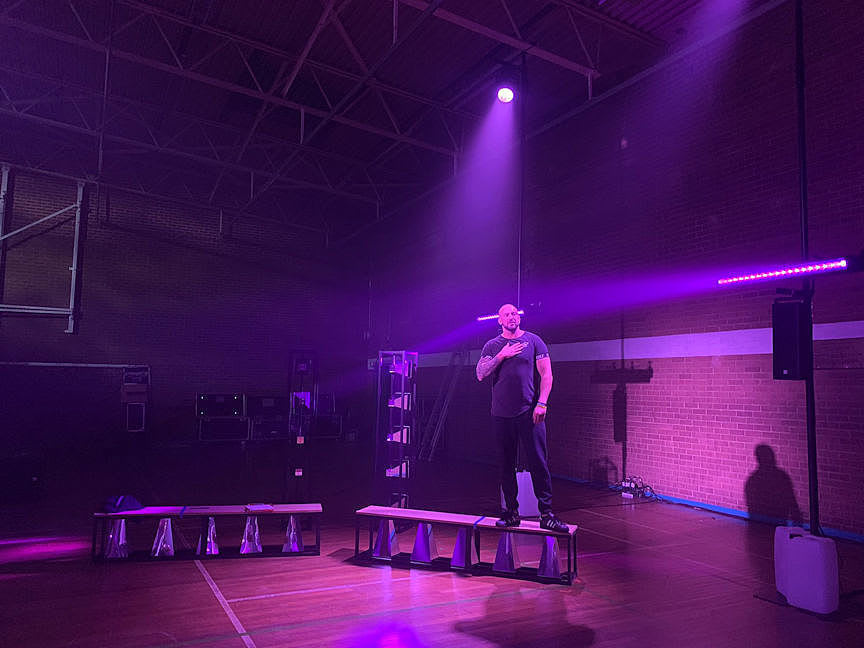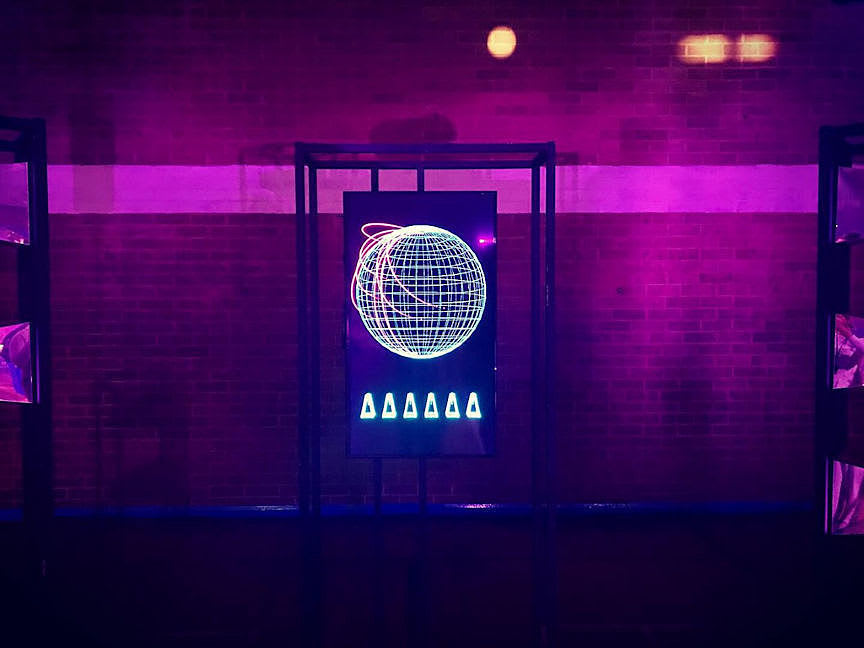 Northern Stage travels out to Byker Community Centre for their latest effort, a joint production with the radical theatre makers Common Wealth whose policy is to create and stage site-specific theatre in working class areas—and they don't get much more working class than Byker, This is a Newcastle inner-city district sloping down to the River Tyne. It's famous for the revolutionary architecture of the Byker Wall (a wall in which people live) and also, via the TV series Byker Grove, for setting loose Ant & Dec onto the world.
Eat in the centre's Magic Hat Café and the sign says "Pay What You Feel", a policy which I can't imagine being adopted by Pizza Express. Locals are proud of this building and not only for the fact it was constructed using girders left over from building the Tyne Bridge in 1928.
The community centre has a long-term partnership with Northern Stage, though I suspect the majority of the 30-odd audience last night were fellow luvvies. No traditional theatre set-up here; a large, open room without seating offers a hi-tech world of lasers, robotic installations, videos, surround sound and electronic metronomes (a new one on me). It's a great deal of gadgetry but then at the start we are told we are at a global arms fair and we the audience are the customers who need to be sold these sophisticated and deadly weapons.
Everyone knows the UK is the second biggest arms dealer on the planet (not much to brag about) and at present our hi-tech products are (among other things) being used to kill Yemenis and to bring the delights of tear gas to the protesting citizens of Hong Kong.
Now an arms fair sounds a challenging and interesting base from which to build a piece of theatre. Political? Satirical? Possibly agit-prop? Why not? It's a slick, lucrative world of dubious morality, an industry whose image is protected by politicians and vested interests reluctant to damage a lucrative cash cow, an industry whose subtle manipulation of mass media means that a big arms export deal is greeted not with any sense of shame but more a celebratory trumpeting.
This is not an area theatre has touched upon too often. Playwrights such as George Bernard Shaw and Arthur Miller come to mind but here, with Common Wealth's strong financial support from Arts Council England, Paul Hamlyn Trust and different local authorities, it seems a real chance to nail the industry's colours to the mast.
What a pity the opportunity is wasted. The production soon loses its way, never really having a true shape, or a real focus. The arms fair is forgotten and we are served up first-hand battle experiences from individual people caught up in major conflicts; these come direct from the horse's mouth, British Army veteran Alexander Eley (who served in Afghanistan), Shatha Altawai, an artist from Yemen, a country at present suffering a kind of genocide at the hands of the Saudi Arabians, and Palestinian Mo'min Swaitat who trained at the legendary Yenin Theatre.
The co-directors are Evie Manning and Rhiannon White. The three actors are joined by a community cast of seven local performers for a show which, despite the array of expensive hi-tech toys, stutters its way through 75 minutes. This is mainly because its emphasis leans more to the familiar, individual 'war is hell' stories than in truly exposing the workings of the systems that makes such hell possible.
It's devised by the three actors with writer Hassam Mahamdallie and, like many devised shows, is lacking in clear vision and direction. Thus the audience are led around, asked to sit down, moved to one side of the room or another but we're often not sure why. Why are we all asked to sit in front of a large video screen which then shows nothing? At one stage, an actor asks to borrow a smartphone from the audience. This is followed by an awkward pause, proving how reluctant people are to hand over this essential gadget of our minute-by-minute existence. Big blasts of hi-tech gadgetry increasingly seem to be expensive toys of too little consequence.
Another problem is audibility. The actors are radio-miked but the pure human voice would have provided less distortion. There's a lot of extremely loud techno music because, as one of the actors says, it's techno music that helped him escape and get through.
There's also an exceedingly posh programme / brochure in which the three actors pen their thought pieces on the show and its process. This programme includes a foreword from Andrew Smith from the Campaign Against the Arms Trade and I confess this lucidly written foreword made a bigger impact on this one individual than the well-intentioned but often underwhelming material presented in front of us.
Reviewer: Peter Mortimer