I Knew a Man Called Livingstone

Toto Tales
National Library of Scotland
–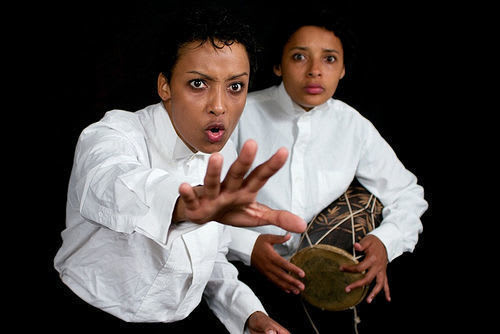 After the death of David Livingstone, two of his servants, Susi and Chuma, travel to Scotland to see the homeland of the man they helped traverse a continent, and whose cold body they carried back again.
Painting a picture of a man through his interactions with the indigenous people he met and the kindness he greeted them with, Toto Tales has sought to find the man behind the stories. What's more it offers the more unique and arguably more interesting angle of showing how he was viewed by the African tribal leaders, as well as offering a more modern-minded perspective into their lives.
The play is performed masterfully by Isla and Mara Menzies, who take on the roles of Susi, Chuma, Livingstone and a host of others besides. I Knew a Man Called Livingstone is a fascinating insight into the realities of the period and the conventional conceptualisation of Livingstone's expeditions across Africa. As it's dryly put in the piece, H M Stanley never found Livingstone, because he was never lost.
It's an educational and impressive piece of theatre, which won't fail to entrance and entertain even the most lightly curious among you.
Reviewer: Graeme Strachan