I'm Sorry Prime Minister, I Can't Quite Remember
Jonathan Lynn
Built by Barn
Barn Theatre, Cirencester
–

Listing details and ticket info...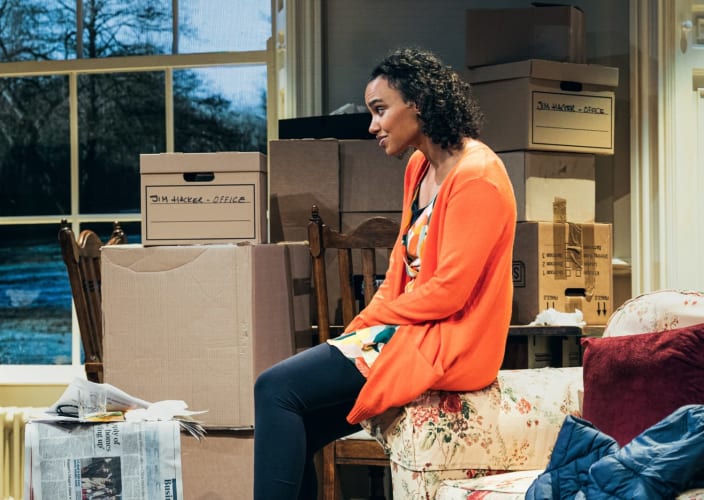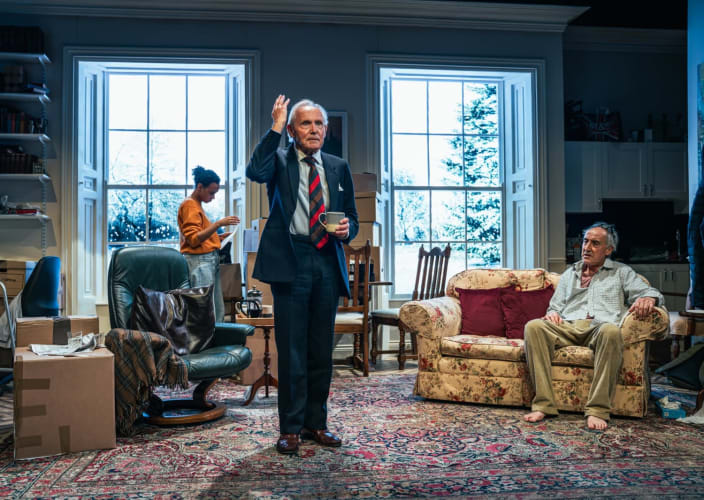 It was in 1980, a year after Margaret Thatcher became Premier, that one of Britain's greatest television comedies, and a favourite of hers, first hit our screens.
Now, several series and another stage play later, we have the final chapter, again by Jonathan Lynn, one of the joint authors of the original series of Yes, Minister with the late Antony Jay.
But 43 years is a very, very long time in politics. The hapless Jim has become the rather helpless Lord Hacker who faces eviction from a cushy number as Master of the Oxford college named after him for using politically incorrect language.
He turns for help to Sir Humphrey, himself facing an uncertain future after being hoodwinked by the very inheritance rules he himself had supported.
Clive Francis's Sir Humphrey still indulges in those circumlocutions of old, but freed from the political niceties, has no hesitation in saying exactly what he thinks about the former PM's inadequacy. And Jim, played by Christopher Bianchi, shows that his ignorance of basic geography and literature has not been improved by retirement in academe.
There are just about enough funny lines to please fans, but this play feels quite different from what went before. Sir Humphrey has been betrayed by his family; Jim never sees his daughter and spent his savings on care for his terminally ill wife. The piece is as much about old age, loneliness and fragility as it is about politics. If Mrs Thatcher comes to mind, this time it may be of her last days in mental decline.
The story is poignant, but pointed too. Without being explicitly outed as a Tory—the original BBC plots avoided giving him any party affiliation—Jim is held to account for flip-flopping over Brexit, dodgy connections and the consequences of austerity.
His antediluvian views and his civil servant's anti-democratic sentiments are countered by Michaela Bennison, Jim's young, bright care worker, and the play rather wanders into a debate about wokery and what Sir Humphrey calls a 'linguistic minefield'.
Bianchi and Francis make these characters their own—and so they are, different from those personified by Paul Eddington and Nigel Hawthorne. This is not they, nor is the play that series. Better put them out of your mind and pretend 'I can't quite remember.'
The production transfers to the Theatre Royal Bath and Cambridge Arts Theatre after its run in Cirencester.
Reviewer: Colin Davison