I, Malvolio
Tim Crouch
Karl James & Andy Smith
Live at LICA, Lancaster University
–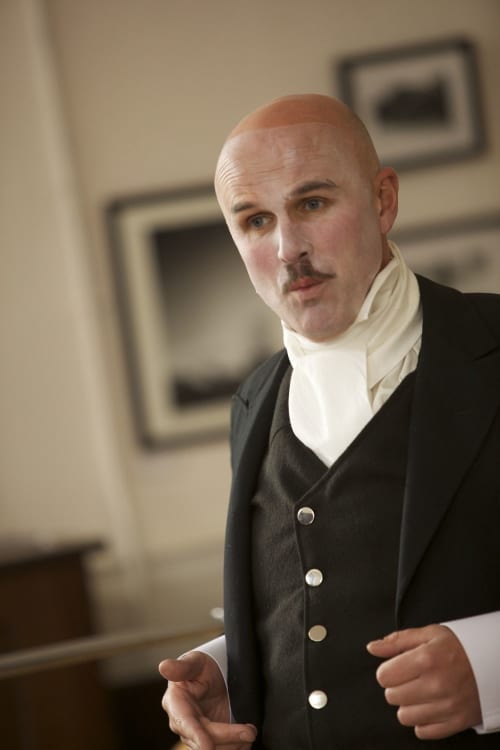 You wait around all year... and then two Tim Crouch performances come along together!
The internationally-acclaimed theatre maker followed his performance here of What Happens... with two matinée performances of this, the fourth of his one-man Shakespeare plays.
It was the bonus to launch week of the new season for Live at LICA, Lancaster University's umbrella organisation designed to promote cultural events for the public, besides students.
I, Malvolio, was also presented in partnership with the city's Dukes Theatre, as part of this year's Big Imaginations Festival, a regionwide event aiming theatre productions at children.
That target market here would need to be aged 11+, and a knowledge of Shakespeare's tragi-comic character would be a benefit.
Crouch picks up Malvolio's story in the aftermath of his cruel handling in the closing pages of Twelfth Night. Modern productions sometimes treat him as the one rational person in a story full of crazy characters... but that enlightenment all comes just a little too late as far as he's concerned.
Recalling his final lines from the play, he will "be revenged on the whole pack of you"—and that includes theatre audiences, whom he judges to be complicit in his fall from grace.
What follows is a 60-minute comic soliloquy that also pokes at the cruelty of those who dared laugh at a lovelorn loser—oops, sorry Mal.
In Crouch's trademark style, it's all designed to be unsettling and uncomfortable as he holds up a hypothetical mirror and suggests we examine our consciences, whenever we might be feeling unkind to someone.
It still didn't stop one audience member giving him a good kicking, whilst two more seemed happy enough to help him hang himself.
No change then, for a character "notoriously abused"!.
Reviewer: David Upton