I Puritani
Vincenzo Bellini
Delos
Released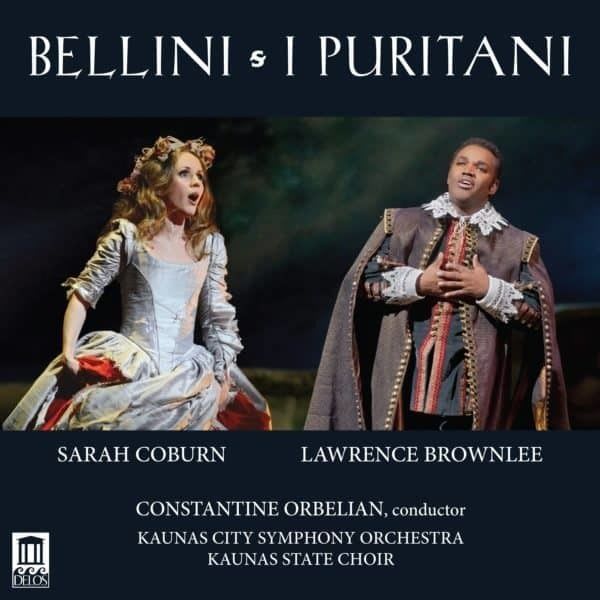 When you have the vocal ability of Lawrence Brownlee, singing Arturo in I Puritani is clearly something you must do, especially as the benchmark 1968 Pavarotti and Tucci version has been re-issued complete with stage noises.
Arturo has one of the truly fabulous tenor roles, demanding a high C# at his first appearance on stage and moving into the vocal stratosphere in the final scene with with a D in his duet with Elvira and an F in the last finale. Few tenors will attempt this, but Lawrence Brownlee positively relishes the challenge and succeeds very well.
Elvira, too, has a pretty challenging role and Sarah Coburn with her faultless coloratura clearly enjoys the challenge and, together with Brownlee, they have made a very acceptable couple of principals. The other members of the cast are perfectly acceptable but the Kaunas (Lithuania) City Symphony Orchestra under the direction of Constantine Orbellian can sound somewhat pedestrian and clearly lacks the vital passion so necessary in the act III finale
Someone once said that there is no such thing as the perfect recording of Bellini's I Puritani and this is yet another recording that comes into this category. Our soloists Sarah Coburn and Lawrence Brownlee are very good, but I feel they would do better with an orchestra specialising in opera—let's hope they go on and make another version in a few years, perhaps with the Met.
Reviewer: Paul Foss