I shall not live in vain
Ruth Morris Gray based on Emily Dickinson
Welsh National Opera youth groups
From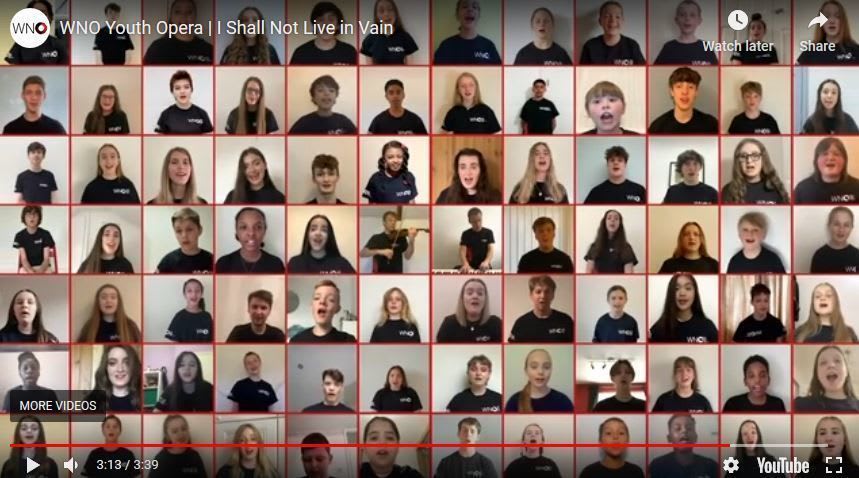 Four minutes to uplift the spirits. Try this tuneful little venture performed by 80 members of WNO's youth groups in Wales and Birmingham, recorded cleverly in their own homes and brought together by Ty Cerdd, sound engineers based at Cardiff's Millennium Centre.
The words come from Emily Dickinson's poem "If I can stop one heart from breaking". The 19th century sentiment, including "If I can ... help one fainting robin Unto his nest again, I shall not live in vain" may seem a little sentimental these days, but hey—we could do with a bit of that.
And without the lockdown, these young singers would never have come together digitally to provide this ray of sunshine. Thank you to all.
Reviewer: Colin Davison