I Think We Are Alone
Sally Abbott
Frantic Assembly
The Lyric, Theatre Royal Plymouth
–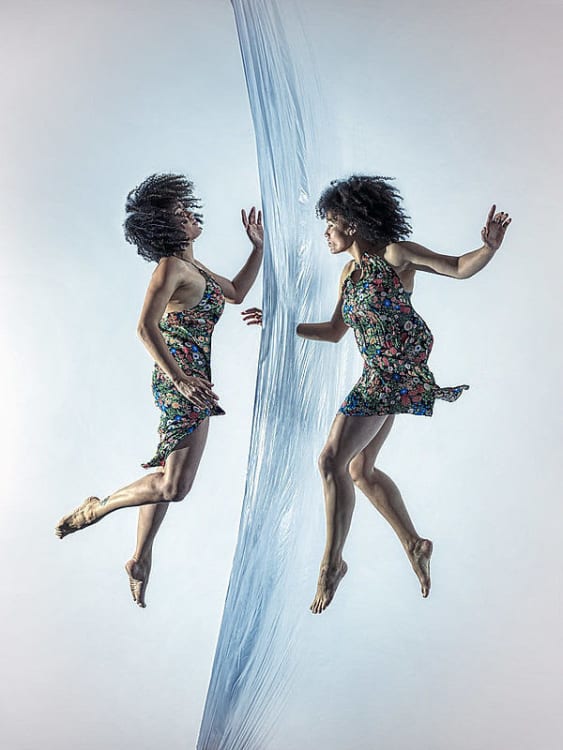 Favourite dynamic theatre company Frantic Assembly celebrates 25 years with TV writer Sally Abbott's downbeat exploration of loneliness, relationships and death co-directed by caustic comedian and British treasure Kathy Burke, making her directorial debut with the company, and Scott Graham.
Trademark physicality is muted with Morgan Large's towering Perspex boxes—refracting light, blurring shapes and threatening to crush the very breath from characters—being the main movement focus as six characters reveal their intertwining stories, rewriting history and examining that which haunts them.
There is a lot crammed into two hours with an interval and perhaps a tad ambitious as social media, elitism and ghosts jostle for attention amongst one-night stands, hard undercover agents, loss, lust, alcohol and hypocrisy. Cancer takes its toll—whether societal or anatomical—as misunderstanding eats away at the soul, changing the course of ambition, while coping skills are learned, practised and failed.
Not a fan of people, acerbic Josie (Chizzy Akudolu) mourns a euthanised, dementia-ridden rescue dog, is justly proud of Trinity College, Cambridge-predicted First son and blames dad for her failure to achieve her potential; Manny (Caleb Roberts) is struggling on a path not of his choosing but has voices from the past to rewrite important memories while cabbie Graham (Andrew Turner), having Googled tits with educational intent, isn't coping and has Lion King to blame for sleepless countryside nights.
Ange (Charlotte Bate) has her own religion and drinks to forget childhood nightmares, the rift with her sister and the daily deaths she has the privilege to witness; the world is falling apart for HR diplomat Clare (Polly Frame) for whom second best is better than being alone with echoes from years gone by, while Bex (Simone Saunders) tips her wig at metastasis, finds connections through tattoos and challenges the power of positive thinking.
Exorcising paralysing perceived history and resolving misplaced blame, this is interesting, beautifully performed and exactingly choreographed but just a smidgen hollow and obvious, and perhaps missing the intimacy a smaller theatre gifts.
Reviewer: Karen Bussell