I Wish I Was Lonely
Chris Thorpe & Hannah Jane Walker
The Dukes, Lancaster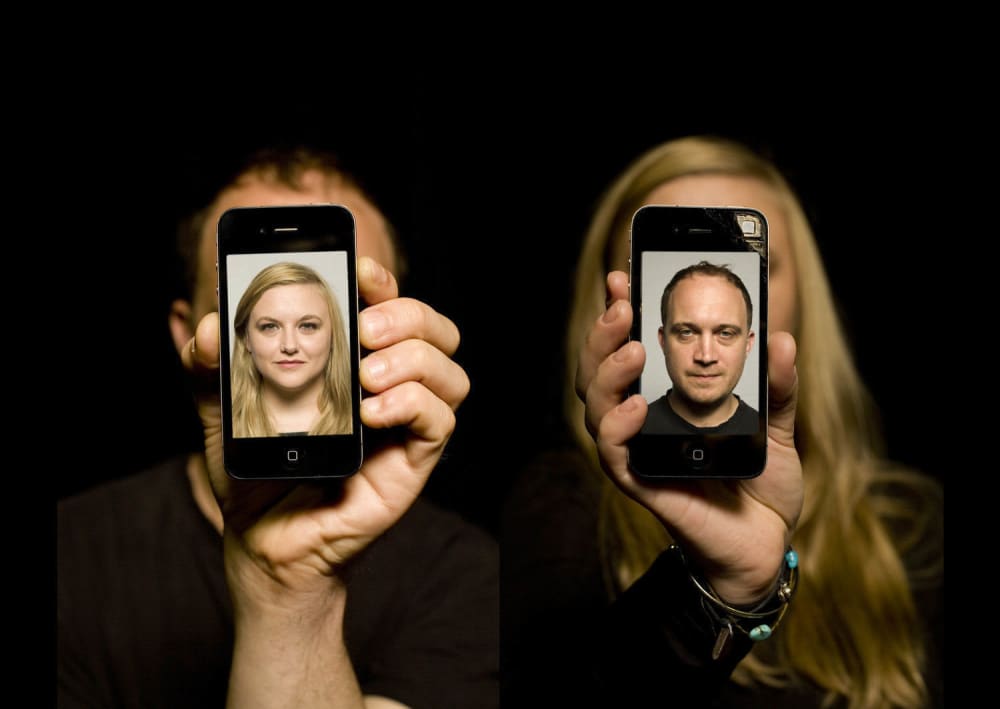 Ensure your mobile 'phone remains switched ON during this performance... and that way you will be treated to a unique and thoughtful piece of theatre.
The audience briefly give up their mobiles, and 'phone numbers, during the course of an inquisition into the power that has been surrendered—to be alone—and the one that has been created... to be instantly available.
Genial writer and performer Chris Thorpe and wry poet Hannah Jane Walker have fashioned a smart 70-minute 'phone message about the communication device that has become such an essential element of our lives, virtually before we noticed. It's a habit that has changed us, says Thorpe, and as you witness the look of audience horror that greets his apparent stamping to death of a mobile in our midst it is as if an addict has just seen their supply destroyed.
This is a balanced act that the duo perform with an easy-going charm, coaxing their audience to call up other theatregoers in their midst, take part in an old-fashioned game of Chinese Whispers (to create the poetic babble of the Internet) or even stare, unblinkingly, into the eyes of a complete stranger. I'll never forget you Joel!
In between the parlour games, they deliver a thought-provoking prose poem that takes in an amusing version of your mobile provider's terms and conditions, or a flat-lining exchange of messages between young lovers, to more serious moments when a 'phone call might change a life, or even save one...
As the chairs are arranged in a circle, or Thorpe takes centre stage for a mobile confessional, it verges on becoming the inaugural meeting of Phone Users Anonymous.
If the first stage is admitting to having a problem, then this was an engaging, amusing and entertaining way to spark a wider conversation... but maybe not by 'phone!
Reviewer: David Upton