I Wish to Die Singing - Voices from the Armenian Genocide
Neil McPherson
Finborough Theatre
–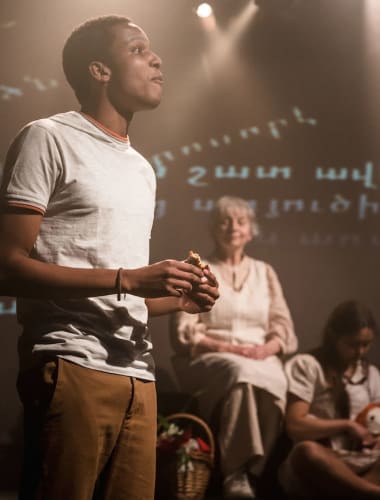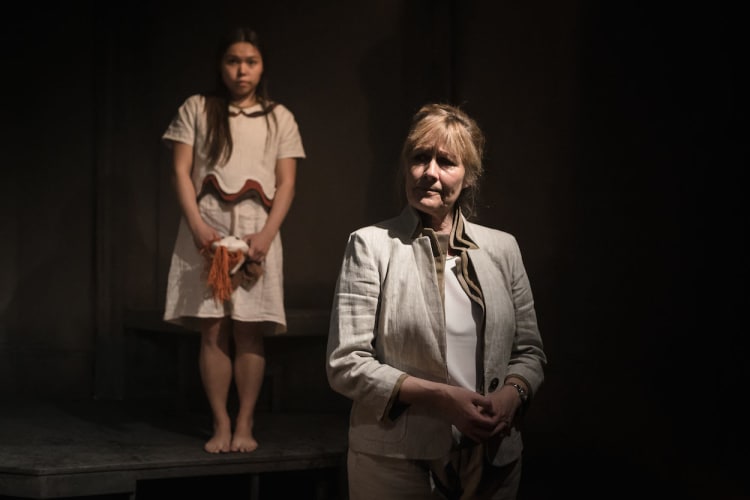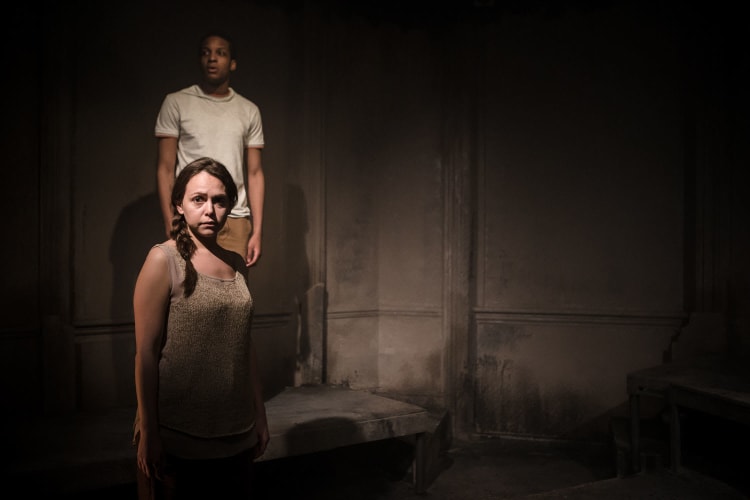 Today, Britain—led by the royal family—Australia, New Zealand and First World War enemy Turkey, are commemorating the hundredth anniversary of the start of the Gallipoli campaign in which over a million lost their lives.
Yesterday, across the border in Armenia, another commemoration took place, attended by the Presidents of France and Russia, to mark another centenary when the Ottoman authorities in Constantinople rounded up Armenian community leaders and intellectuals to begin a campaign of killings and deportations to die in the Syrian desert that was the first to be given the name genocide.
It is thought to have had over a million and a half victims in ensuing years with Assyrian Christians and Ottoman Greeks also targeted; yet it had been almost forgotten. Already in 1939, Adolf Hitler declared (and this play quotes him) "who, after all, today remembers the annihilation of the Armenians?". Nazi Germany pushed it even further into the background by the scale of its own genocide programme but that does not alter its horror or the effect that it had on a whole populace.
Neil McPherson calls his play a documentary drama and it is based on eyewitness reports, the testimonies of survivors, the words of Armenian poets and Armenian music. It is introduced by Jilly Bond as a kind of lecturer, giving background and facts, but this is no tedious lecture but a real drama that gives the victims a voice through the mouths of individual characters, most of them very young when they were torn from their homes, mere children.
Bevan Celestine plays a farm lad who was only thirteen, Tamar Karabetyan a village girl of eleven, Siu-see Hung a little girl from a middle-class Constantinople family. The children at first don't understand what is happening but when Tom Marshall, as an old man looking back, describes with guilt how he somehow survived, there is no escaping the horror. He waited until night fell then crawled out from beneath a pile of corpses; his hands shattered, his leg broken.
It is a performance that is especially moving among actors who give their characters a touching reality. Kate Binchy plays an American missionary, safe from the slaughter but watching in horror, and Simon Yadoo playing Turkish army and authority figures gives him a personal humanity at odds with his obscenely blinkered view of the Armenian minority that seems awfully accurate.
This is gripping theatre not just because it is telling a powerful story but because McPherson makes these people share with us and Tommo Fowler's direction puts that contact at the heart of his production.
Phil Lindley gives it the simplest of settings, a rostrum, a chair against the black background, costumes that mark difference of character, projections of text that sometimes give information but are mainly a confusion of unreadable words in the Armenian alphabet that add to the atmosphere without distracting, part of the input of Rob Mills's lighting and video while there is a huge contribution from Max Pappenheim's sound design, subtle in the background or rising to support dramatic tensions.
A child watches her grandmother drown younger siblings to put an end to their suffering before submerging herself in the Euphrates, a river which has changed course it is so blocked with bodies. The American watches heads chopped off and bodies mutilated.
However explicit, I Wish to Die Singing is not a horror fest. It is a commemoration that honours those victims. These witnesses were survivors, they go on to a future with a kind of happiness that lightens the mood, but then McPherson asks us to look around us at today's world, where similar outrages are still being committed.
This is a tacit call for action from politicians who too often have other priorities, especially if places seem far away from their electorate's awareness. It is also 90 minutes of continuously compelling theatre.
Reviewer: Howard Loxton