Idomeneo
Music by Wolfgang Amadeus Mozart; libretto by Giambattista Varesco
English Touring Opera
York Theatre Royal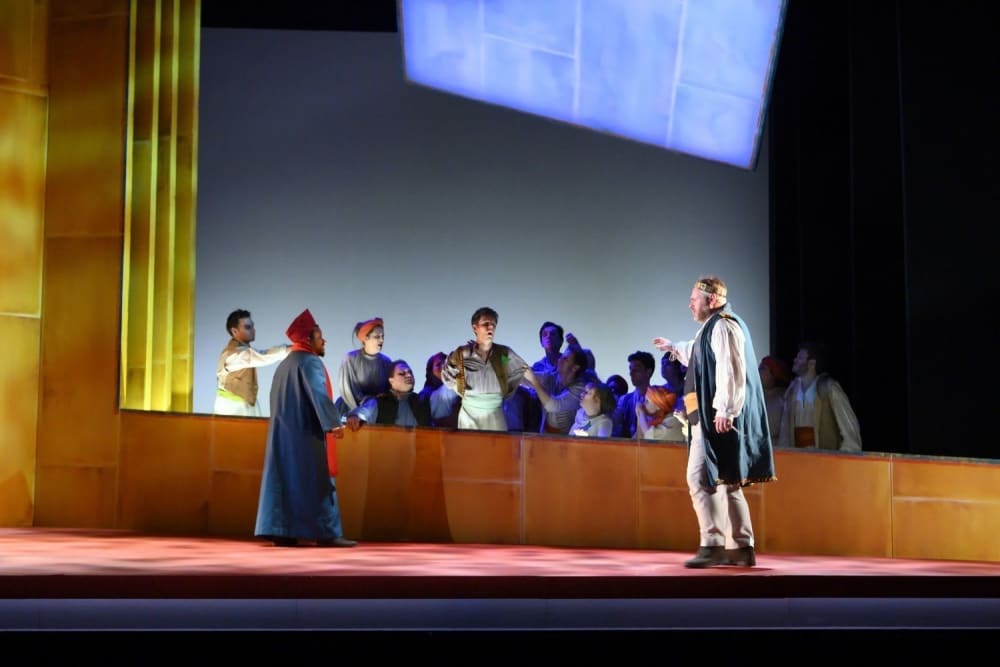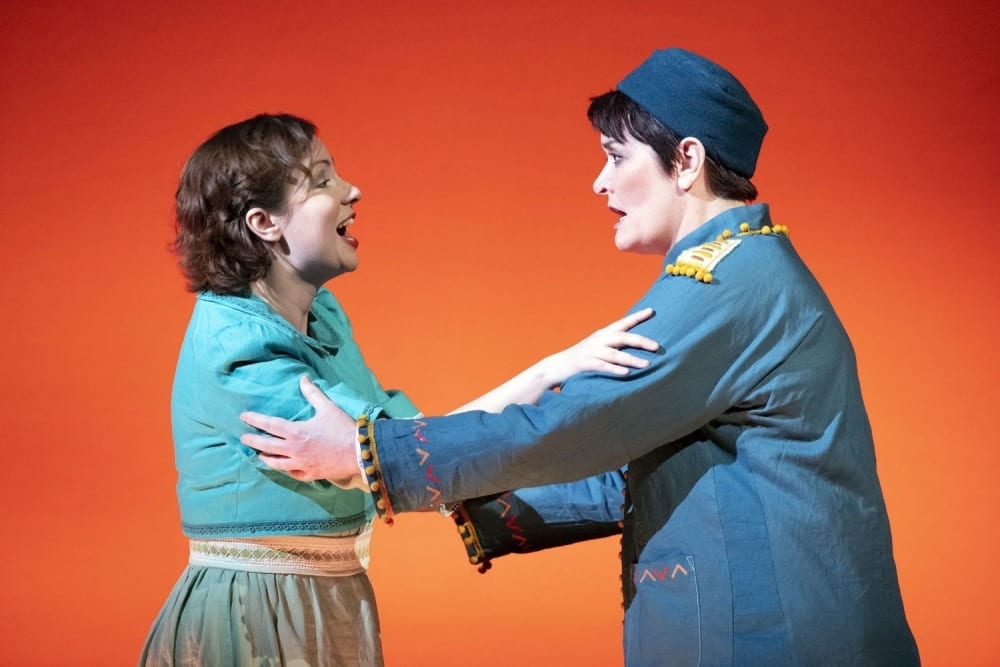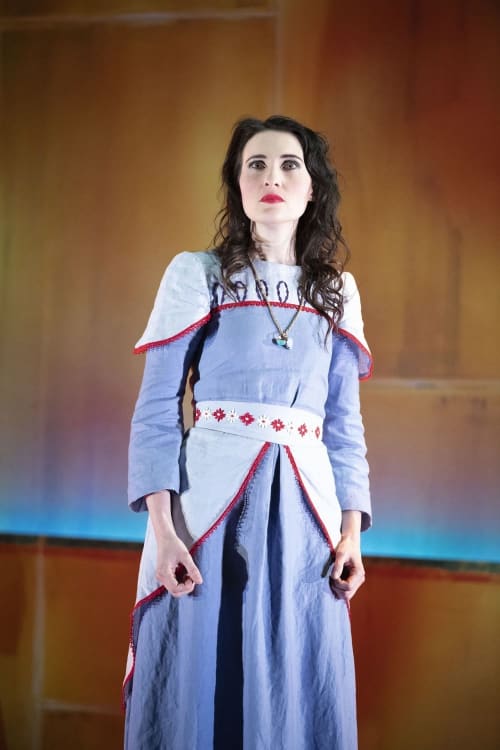 Idomeneo may not be as famous as other Mozart operas, such as The Marriage of Figaro (1786) or Don Giovanni (1787), but it does contain some of his most transcendent music.
First performed in 1781 when Mozart was only 25, Idomeneo is widely regarded as his first operatic masterpiece, combining a glorious score with a psychologically complex plot and a range of chewy themes, including the futility of war and the plight of the dispossessed.
The opera opens with a young woman, Ilia (Galina Averina) slumped in the corner of a royal palace. We soon discover that she is the daughter of Priam, the defeated King of Troy, who has been taken prisoner by King Idomeneo of Crete (Christopher Turner).
Against her better judgement, Ilia has fallen in love with her captor's noble son, Idamante (Catherine Carby), who releases all the Trojan prisoners as a gesture of love.
However, their romance is imperilled by two other characters. First, there is Elettra (Paula Sides), a princess in exile who also loves Idamante and will do whatever it takes to win him. Second, there is King Idomeneo, who has unwittingly promised to sacrifice his son as penance to the sea god for saving his life during a perilous sea voyage.
The dramatic tension of Idomeneo depends on the quality of its four principals, all of whom must convey the scars of love and war. As with ETO's revival of Macbeth, the performances are superb.
Galina Averina possesses a voice of piercing beauty and purity, and she does a fine job of conveying Ilia's inner strength. As Idamante, a part originally composed for a castrato, Catherine Carby achieves the right blend of virtue and naïveté.
Christopher Turner powerfully captures Idomeneo's agony at having to murder his son. Paula Sides excels in the role of Elettra, skilfully capturing the character's isolation and emotional torment.
There were times when the Chorus moved in a tentative and uncertain manner. On the plus side, they manage to convey the plague and violence that are ravaging Crete.
English Touring Opera specialises in staging stripped-back productions, and this ethos is reflected in James Conway's unfussy direction. Nothing distracts from Mozart's sublime score.
Frankie Bradshaw's terracotta set hints at the grandeur of Idomeneo's palace, and sliding panels reveal a blue space that represents the dangers of the outside world.
Mozart's symphonic score is brought to lustrous life by the ETO orchestra.
Idomeneo represents another palpable hit for English Touring Opera.
Reviewer: James Ballands