Il signor Bruschino
Gioachino Rossini, libretto by Giuseppe Maria Foppa
Rossini in Wildbad Belcanto Opera Festival
Kurtheater, Wildbad, Germany
–

Listing details and ticket info...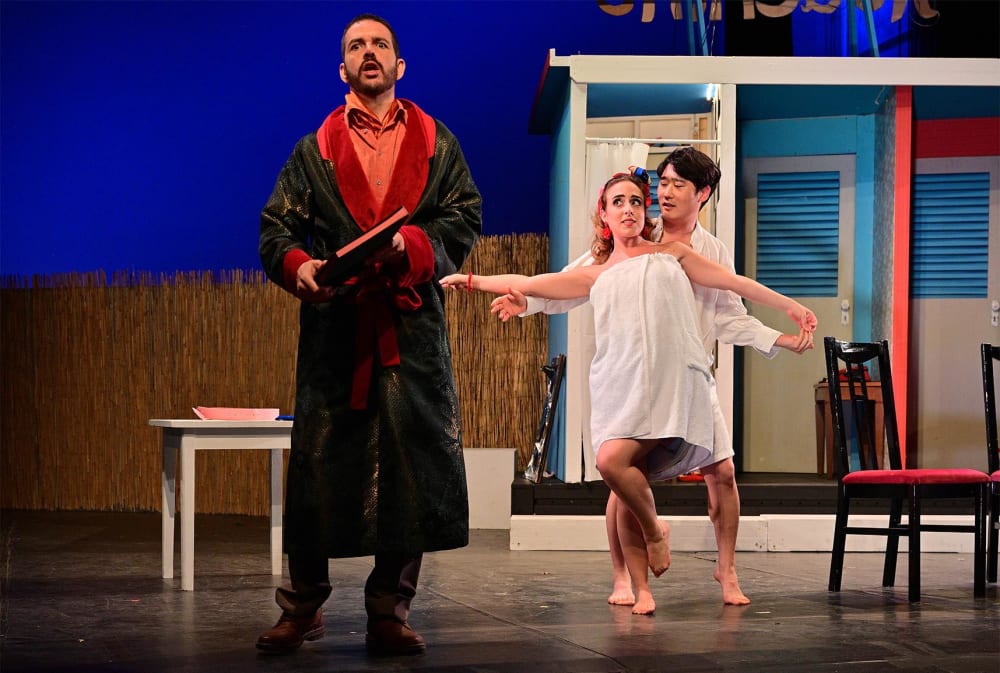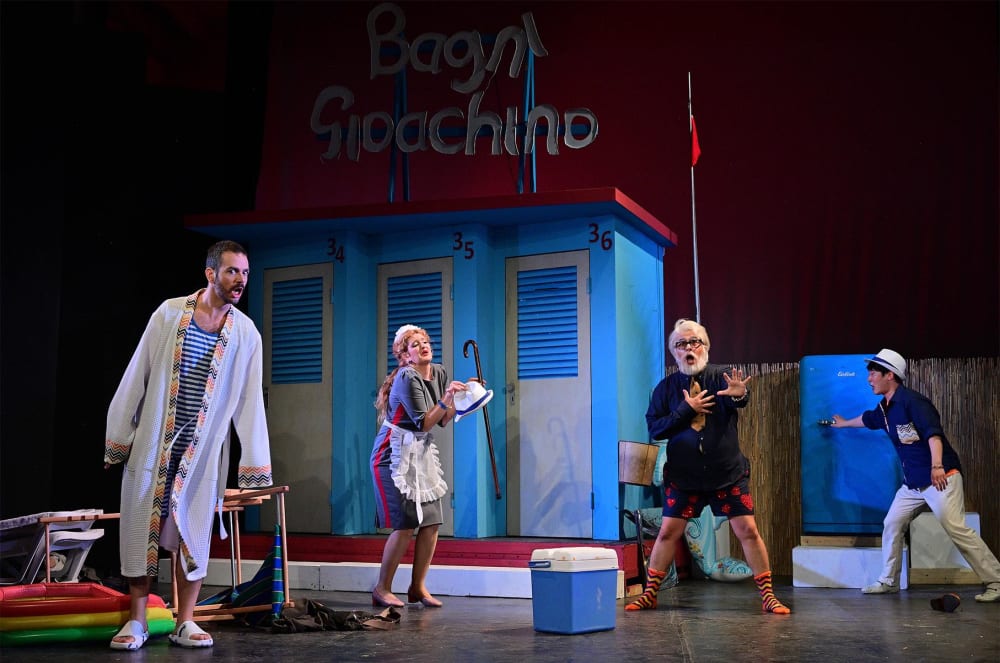 Rossini's Il signor Brushino, the last of his five one-act farces, premièred in 1813 in Venice when he was 21, just before his big success with Tancredi and L'Italiane in Algeri established his reputation as a rising opera composer.
Florville, who loves Sofia, pretends to be Bruschino, a man her guardian, Gaudenzio, has never seen but wants her to marry. The farce begins when Bruschino's father turns up unexpectedly and accuses Florville of being an imposter.
The opera, light-hearted and energetic, relies for its success on the comic invention of the director and singers who need to be comedians. Artistic director Jochen Schönleber updates the farce to the 1960s and sets it in a lido, which is not a good idea. The production, brash, broad and brightly coloured, never feels right.
Giorgio Caoduro, a bit on the young side to be cast as the guardian, is oddly wearing striped 1920s swimwear. Hyunduk Kim is too boyish and immature as the imposter. He and Eleonora Bellocci's Sofia are not convincing lovers. Emmanuel Franco as Bruschino's father, suffering from gout and heat, blustering away, gives a 19th century performance in modern clothing.
The 200-seater Kurtheatre in the Black Forest is a perfect venue for an intimate, 90-minute, small cast, one-act farce. I enjoyed the music. José Miguel Pérez-Sierra conducts the Kraków Philharmonic. I enjoyed the singing, especially when Caoduro was singing. Bellocci has her big moment, too. The rapid-fire ensembles are fun.
Having never seen Rossini's farce before, I wished I was watching a more traditional production in its correct period. Later, I went online and discovered Michael Hampe's production for Theatre Schwetzingen had been filmed in 1989 and could be watched free on EuroArts channel. And that's exactly what I did.
Kurtheatre's Il signor Brushino can be watched free on the OperaVision channel.
Reviewer: Robert Tanitch