Il Trovatore
Giuseppe Verdi, Libretto by Salvadore Cammarano
Met Opera on Demand
Metropolitan Opera House, New York
From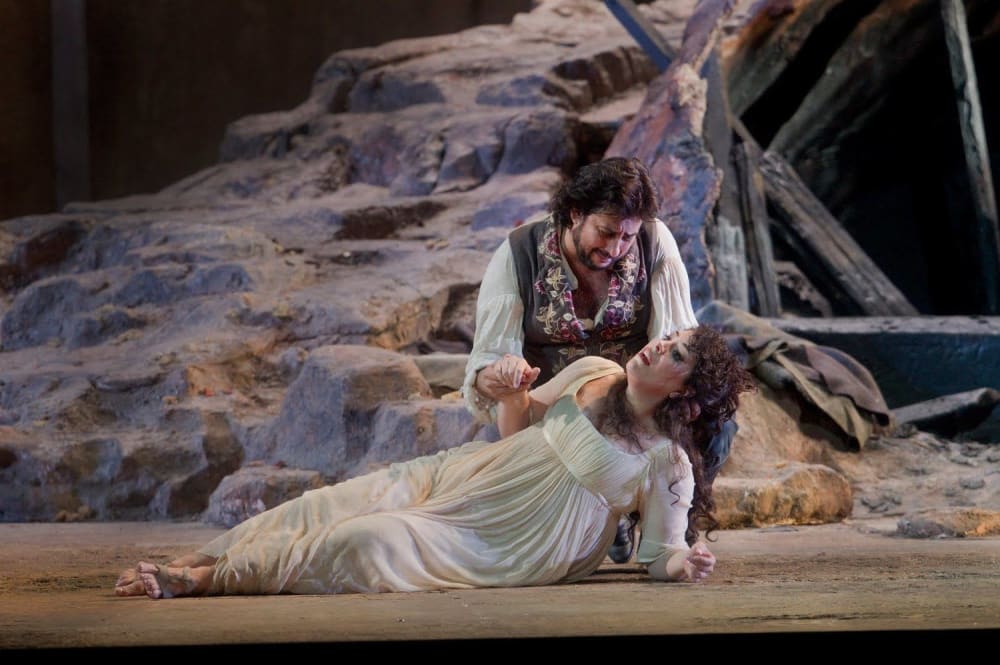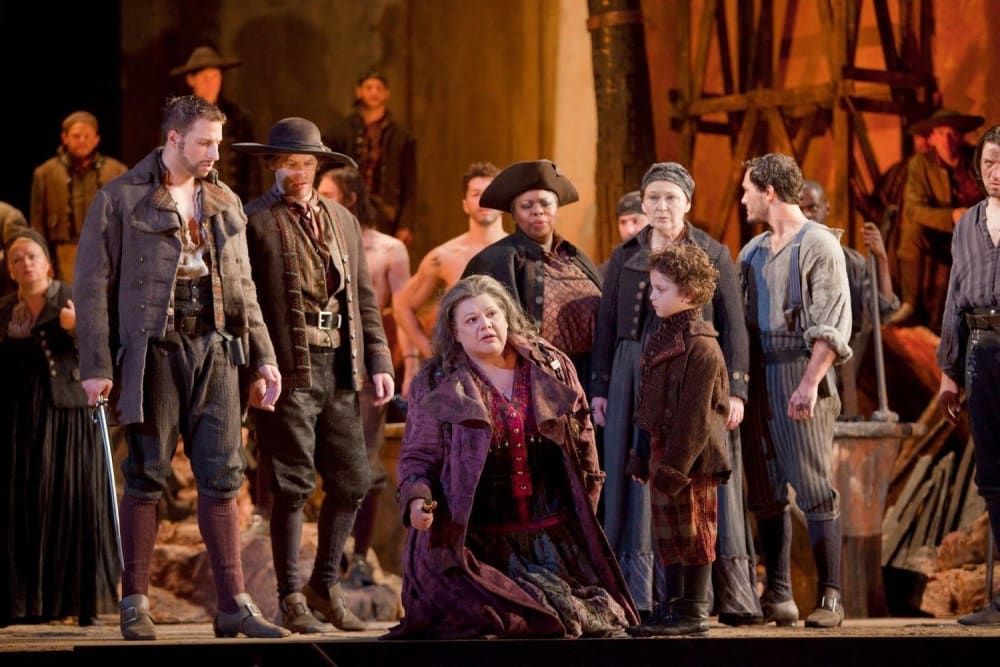 If you want to know what theatre was like in the 19th century, all you have to do is go to the opera. 19th century operas are based on the most popular plays of the day.
Giuseppe Verdi's Il Trovatore is based on Antonio Garcia Gutierrez's El Trovador (The Troubadour), which premièred in Madrid in 1836 and made the 23-year-old Spanish dramatist famous. The play is considered a classic in Spain.
Il Trovatore premièred in Rome in 1853 and was a big success worldwide. It remains one of Verdi's most popular operas. Romantic melodrama with a bit of sensational horror is what the public liked and this is what Gutierrez gave them in spades. Verdi followed suit. The emotions—whether they be love or revenge—are raw.
The story is set during the 16h century Spanish civil war. Manrico and Count Luna, rivals in love for Leonora, want to kill each other, unaware, until it is too late, that they are brothers who were separated at birth. A gypsy, who watched her mother being burned at the stake for witchcraft, determines to take revenge on the family who ordered the burning.
Nobody cares about the complex story anyway; and nobody is really interested in what is actually being said. Everybody is being bowled over by the sheer wealth of melody. Enrico Caruso famously said all you needed was four great singers. Verdi makes huge vocal demands on the singers.
Just under a month ago, I saw the Met's 1968 production of Il Trovatore starring Placido Domingo. There was little evidence of a director. The set was awful and the singers just stood and delivered (which is absolutely fine for some opera-goers). The difference between that production and this 2011 production, directed by David McVicar, is that the singers, Sondra Radvanovsky (Leonora), Dolora Zajick (gypsy), Marcelo Álvarez (Manrico}, Dmitri Hvorostovsky (Count Luna) and Stefan Kocán (Ferrando), act as well as sing.
The intensity of the passion is all the greater. Kocan gets the opera off to a good start. There is a strong performance by Zajik. You can see the chemistry between Radvanovsky and Álvarez in their duets. "Words cannot express the passion I feel," says Count Luna; but Verdi and Hvorostovsky together can do just that.
Audiences go to Il Trovatore for the melodies. And Verdi doesn't stint them. The melodies keep coming. There seems to be no end to them. Hence the opera's popularity. The singing is great. The orchestra is great. The conductor is Marco Armiliato.
There are a number of ways of tapping into this opera and others at will. The Met Opera on Demand service offers annual ($149.99) and monthly ($14.99) subscriptions as well as a one-off payment ($4.99) for those who have limited time or only want to watch the occasional opera.
Reviewer: Robert Tanitch