Ímpetus

Ballet Flamenco Jesús Carmona
Sadler's Wells
–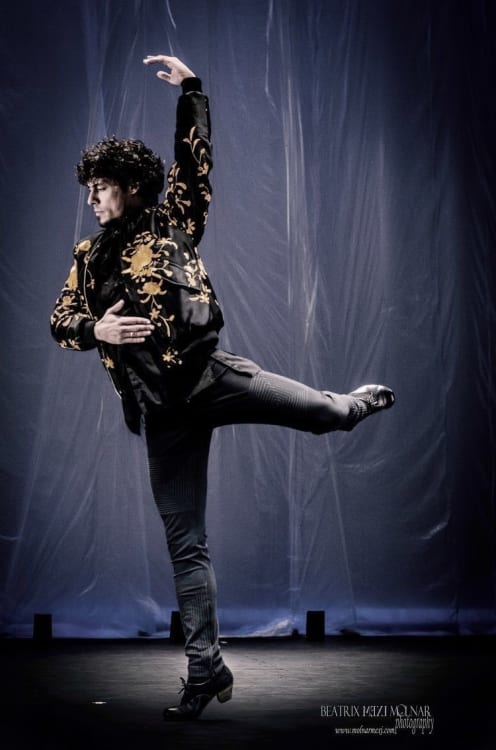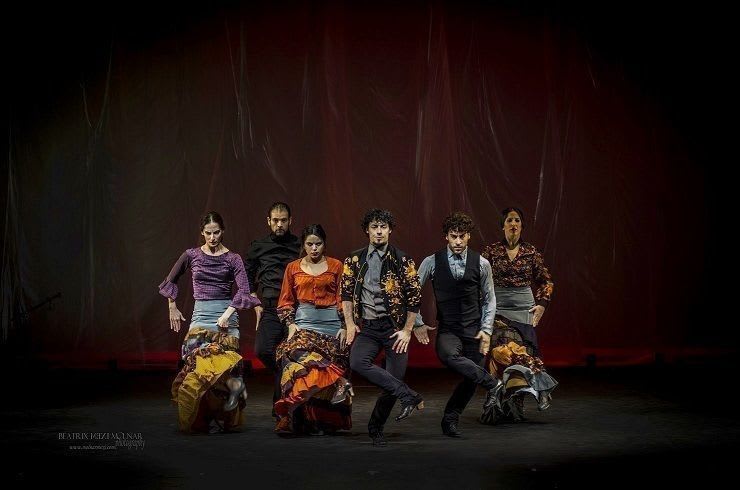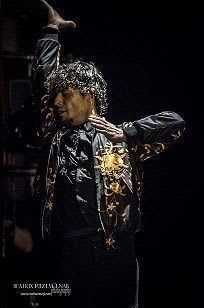 The Flamenco Festival, directed and founded by Miguel Marín, returns to London for its fifteenth year.
Suitably staged at Sadler's Wells, a venue "committed to bringing the best international and UK dance to London and worldwide audiences", the annual event celebrates the rich spectrum of Spanish culture, showcasing both heritage and present-day creations.
Laden with "strength and energy", Jesús Carmona, a former Principal with Ballet Nacional de España, presents his company Ballet Flamenco in Ímpetus, a one-act work with a duration of seventy-five minutes. The programme, which premièred in Madrid in 2015, features eight musical vignettes, all interpreting Spanish settings, including that of the distinguished flamenco guitarist Rafael Riqueni.
Wearing a combination of both typical flamenco heels and ballet flats, Carmona, the focal point of the evening, is joined onstage by five dancers: three female—Águeda García, Ana Agraz and Marta Gálvez—and two male—Angel Reyes and Cristian García—performing solos and duets as well as ensemble formations. Accompanied by on-stage creatives—guitarists Daniel Jurado and Oscar Lado, violinist Thomas Potirón and percussionist Francisco Vega—vocalist Juan José Amador's traditional song chant is unique in that it is projected sideways towards the dancers rather than facing the audience.
Astutely lit by David Pérez with soundscape by Juan Luís Vela, the traditional portion of Carmona's choreography exhibits percussive flamenco footwork building rhythmic motifs enmeshed in flamenco music. The cast strike different parts of their foot, whether that be the whole foot, the ball or the heel, all differing in volume, dynamic and speed, creating complex sounds, whilst maintaining the grace in the upper body, rotating their arms and wrists in circular motions and even articulating the furthest joints in their fingers.
Ahead of charged runs and lunges, the cast also purposefully drag their feet, generating curious scratch-like sounds. Draped in Belen De La Quintana's traditional flamenco costumes, the female trio swirl their ruffled crimson skirts and spanish shawls, castanets held.
Carmona's work combines this traditional flamenco with contemporary movement, underpinned by classical ballet in a modern-day form. Here, percussive limbs are coupled with the expansion of the chest and arm area, then suspended off balance, before transcending into the next shape.
Indeed, it is Carmona himself who exemplifies this evolution, his rippling chaîné turns and famed single pirouettes, each punctuated and further propelled by a sole rhythmic stamp. Wearing a gold jacket, reminiscent of the 'eighties jazz technique, with his balletic-stance and well-placed rounded arms closely following, Carmona is an icon of strength, grace and musicality, bringing the evening to an exhilarating close.
Reviewer: Naomi Cockshutt