In a Forest, Dark and Deep
Neil LaBute
Edinburgh Graduate Theatre Group
The Royal Scots Club
–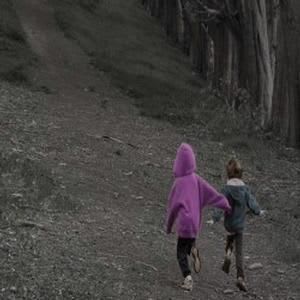 The plot of Neil LaBute's play In a Forest, Dark and Deep is bonkers. The show's strength is the dialogue and the fast-paced performance of its two very engaging actors. But even these fine qualities cannot disguise the simple truth that this is an unbelievable story.
The play opens with Bobby (Steven Croail) arriving at an isolated cabin during a raging storm in order to help his sister Betty (Sara-Louise Cairney) move the belongings of her former tenant, a student from the college where she teaches.
Betty has clearly got something to hide and has not even mentioned to her husband that they have a tenant. Gradually, we learn more about her relationship to the student and what has happened to him.
The fast, naturalistic dialogue between the fractious brother and sister is very entertaining. The actors give a very fluent physical performance using the full space of the large set. I particularly enjoyed a scene in which Bobby gets his sister to join him in a playful dance round the room. It is a moment that reminds us of the way they may have bonded despite taking very different routes in life.
Audiences will exit this show wondering if Neil LaBute was drunk when he wrote the plot of this play, but they will have enjoyed what the actors made of it.
Reviewer: Keith Mckenna