In the Jungle of Cities
Bertolt Brecht
Splitmoon Theatre
The Arcola
–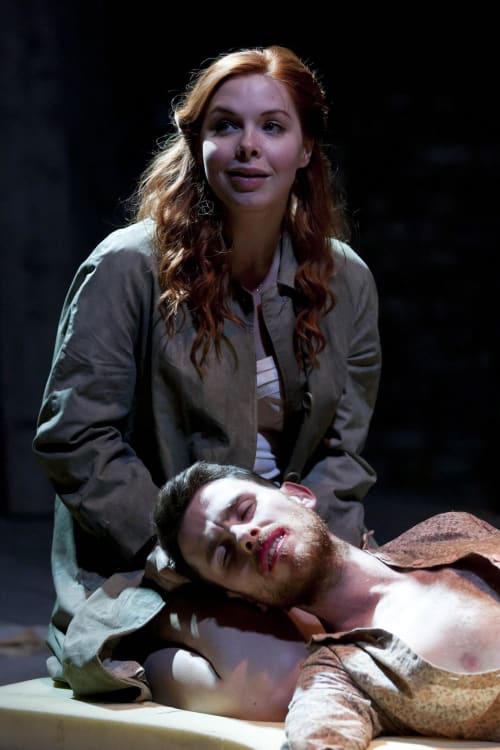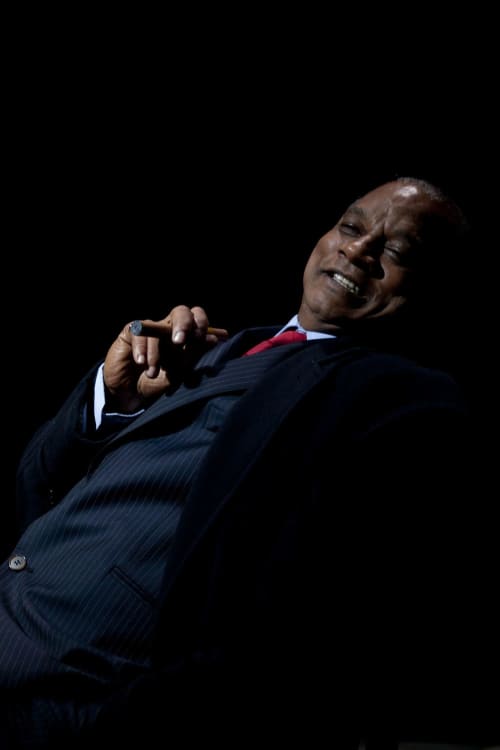 "You are about to witness an inexplicable wrestling match between two men and observe the downfall of a family that has moved from the prairies to the jungle of the big city. Don't worry your heads about the motives for the fight, concentrate on the stakes. Judge impartially the technique of the contenders, and keep your eyes fixed on the finish."
It is unusual to begin a review with a quote but the above section from the prologue is the best description of the synopsis that there is. This is a play that is at points bewildering, frustrating and repetitive, however, it contains the seeds of Brecht's later work and the roots are worth observing.
The stark space complements the harsh piece and with minimal set changes the focus is kept upon the language of the characters and the poetry of their situation. George Garga (an elastic Joseph Arkley) launches into wildly long speeches with his own sense of misplaced humour mirroring modern day comedian Russell Brand. Shlink's (Jeffery Kissoon) assumed submission is extremely unsettling and Mary Garga's (Rebecca Brewer) slow slide into prostitution is tragic to witness.
The idea that the two men become lost in the fight is reinforced by their costumes that get dirtier as the plot gets murkier. The grime of the city and the loneliness that it brings become evident as the Garga family slowly disintegrates destroyed by greed, ambition, suppositions of love and general bad luck. Life is cruel to them but they are equally rough with each other.
This production is an endurance but a worthwhile one. Peter Sturm's assured direction ensures a varied pace with thoughtful staging and the cast, particularly Arkley, Brewer and Mia Austen (as Jane Larry) deliver strong performances attacking the script with vigour. There are moments of pathos, flashes of comedy and plenty of philosophical self-reflective pondering.
For those new to Brecht, this will not be an easy introduction, but for those acquainted with his later work this is a fascinating glimpse into a practitioner discovering his form.
Reviewer: Amy Yorston