Indecent Proposal
Music by Dylan Schlosberg, book and lyrics by Michael Conley, inspired by the novel by Jack Engelhard
10 to 4 Productions
Southwark Playhouse
–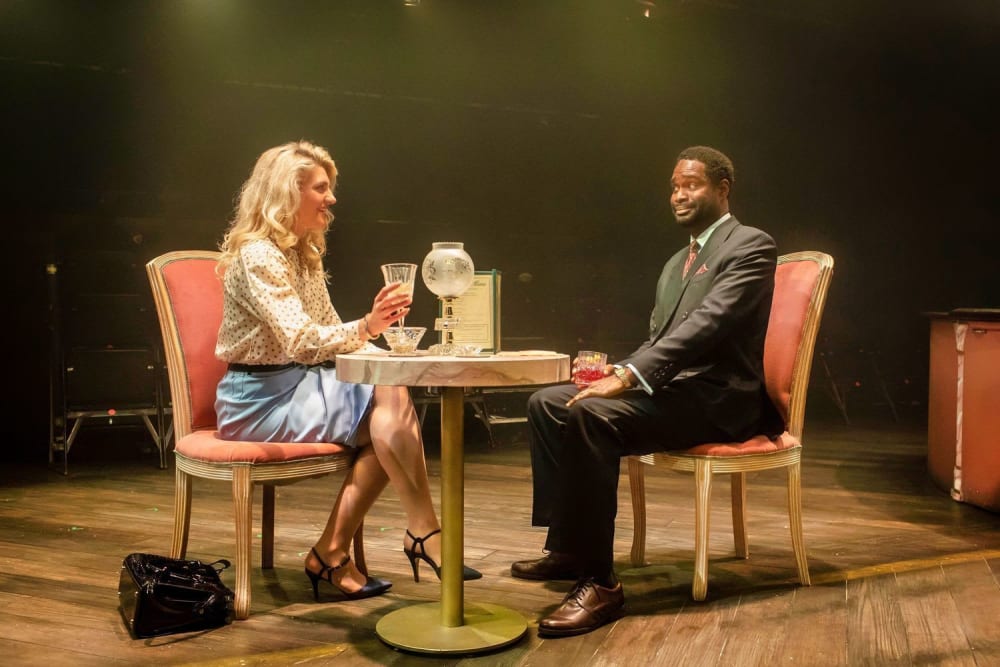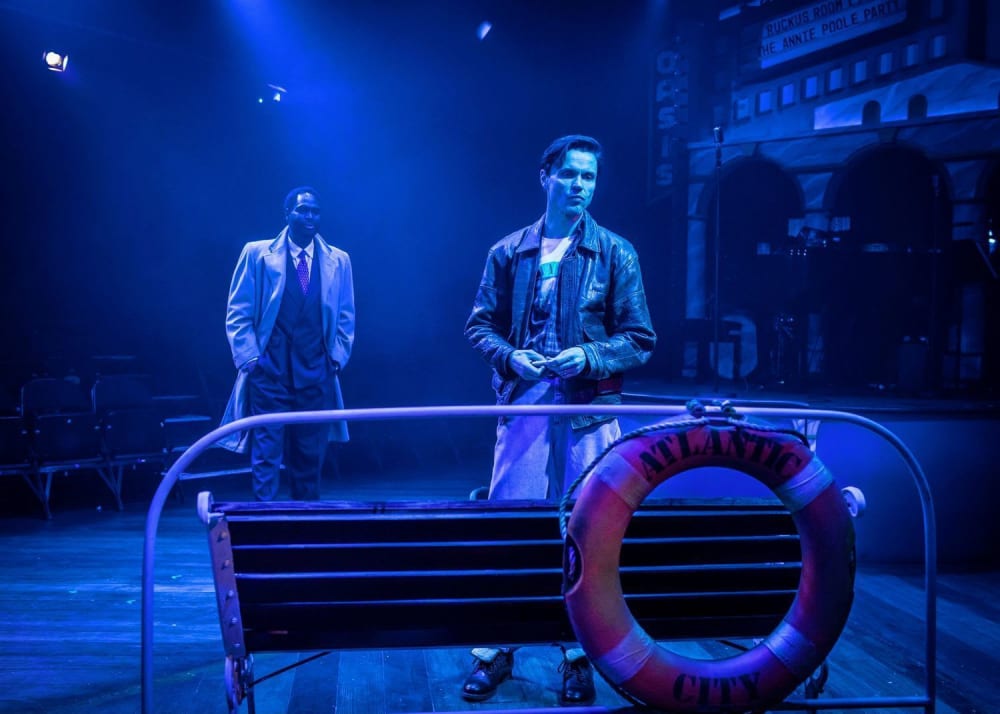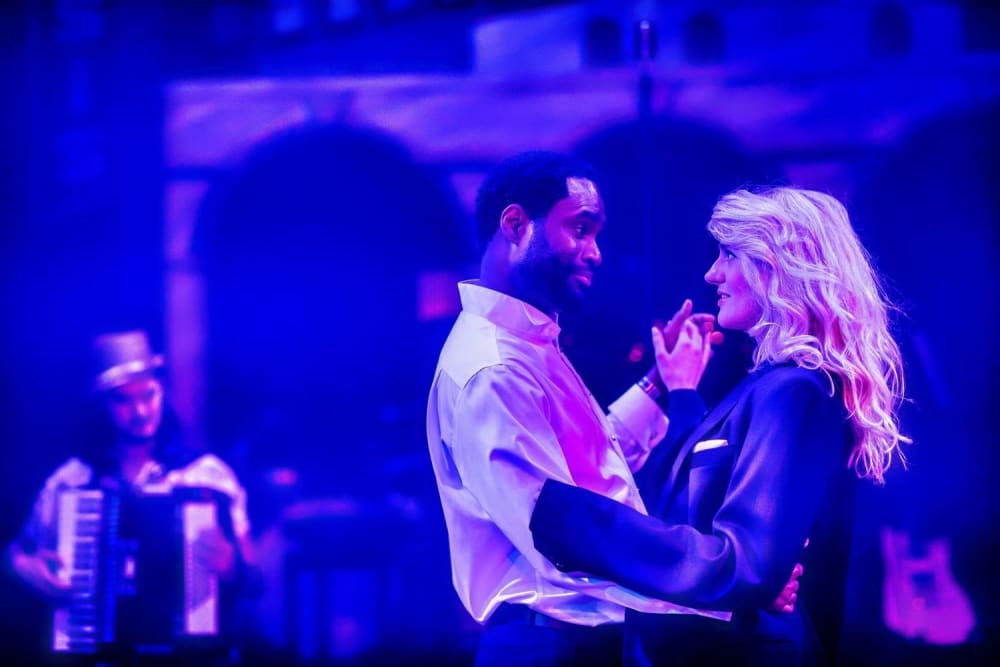 This is about a millionaire paying $1 million for a married woman to sleep with him for one night. It is hardly a spoiler to tell you that—it's well known because of the 1993 movie version with Robert Redford and Demi Moore—but this adaptation by Michael Conley (who has never seen the movie) goes back to Engelhard's original novel, though it makes its own changes. I've not seen the film nor read the book but I suspect this is a very simplified version.
It is set in Atlantic City in 1988, mainly in Annie Poole's Ruckus Room at the Oasis Casino where singer Jonny is a frequent performer and his wife Rebecca works part time as well as having a job with a charity. Their finances are tight but they are happily married, as expressed in a song that Jonny wrote for her.
Visiting gambler, millionaire Larry, making a big win playing blackjack, credits Jonny with bringing him luck and befriends him and he separately introduces himself to Rebecca and makes his "spend the night with me" offer. Asked why, he says because "I'm rich and I'm lonely," and later it turns out this was not a casual meeting but preplanned.
Indecent Proposal goes on to explore the tensions between husband and wife about accepting the offer and its repercussions. The casino setting enables songs to be both part of its entertainment and matching the action, like Annie singing about life as a game of chance as Larry gambles, with numbers elsewhere expressing the characters' feelings rather than progressing the action. They are atmospheric, dramatically scored and sung with emotion without being particularly memorable.
Sexploitation play plots go back to Measure for Measure (soon to be staged at the Sam Wanamaker) and probably earlier and this version doesn't offer anything new to an audience that is #metoo aware, though it does underline that millionaire Larry's cheque is made out to the husband and maybe there is a point being made in that it is Lizzy Connolly's Rebecca who has two jobs.
Norman Bowman strips off his shirt to emphasis the raw emotion he gives Jonny and Ako Mitchell gives Larry twinkling eyes and a welcoming smile that belie his contrivance.
It is Jacqueline Dankworth's Annie, her casino career nearing closure, who proves the most moving as she sings "Will You Remember". It is a song that brings the main story and hers together.
Anna Kelsey's design makes for a smooth transition from casino to bedroom and with Leigh Davies's sound and the music, the changes generate a casino hubbub that disappears for the individual encounters at its tables.
Director Charlotte Westenra doesn't over underline feminist issues but does let a gaunt image of male guilt show through. There's no attempt to compete with the movie's Las Vegas glitz, but she provides an intimate experience to match what its creators have called a chamber musical.
Reviewer: Howard Loxton