India Flamenco

Alba Flamenca
Alba Flamenca
–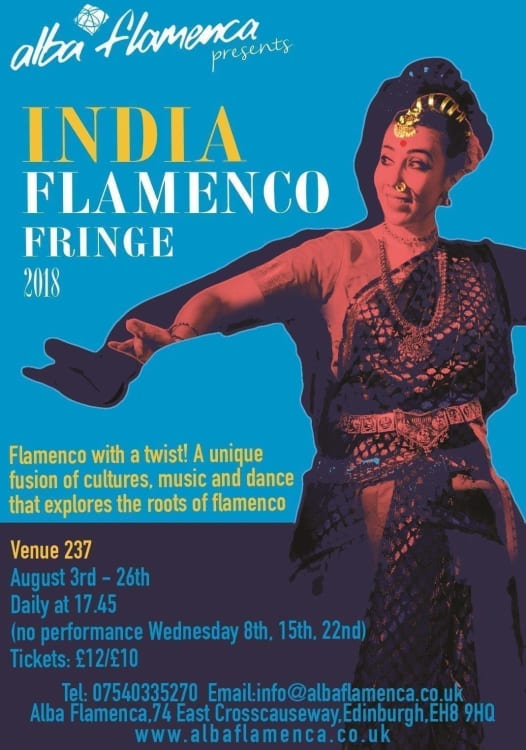 India Flamenco traces the roots of Flamenco dance back to its origins in India. The Indian ancestors of today's gypsies were living happily, full of the joy that comes from living with Nature. A dying emperor gave his people a mirror to hold up to reality and told them to go out into the world to spread their culture of joy and their considerable knowledge of the natural world.
Over many centuries, the gypsies moved from place to place, sharing their harmonious lifestyle and arts. So, we can see the influence of Indian dance on belly dancing and on traditional Spanish Flamenco.
Three dancers demonstrate their skills. They are bursting with joy and energy. In particular, the Flamenco dancer is feisty, an explosion of exuberance, personality and defiance through dance. The Indian dancer is very enjoyable too. And one can clearly see the connections, the way the dancers are grounded, the movements of the arms and hands, though these carry more meaning in the Indian dance, as do the eye movements.
The music in the final section is live and we are treated to a fiesta-style event of Spanish dance and music. The audience loved it even though the venue itself is very small and cramped.
Alba Flamenca is a year-round venue and Flamenco school.
Reviewer: Jackie Fletcher