Infamous
April de Angelis
Jermyn Street Theatre
Jermyn Street Theatre
–

Listing details and ticket info...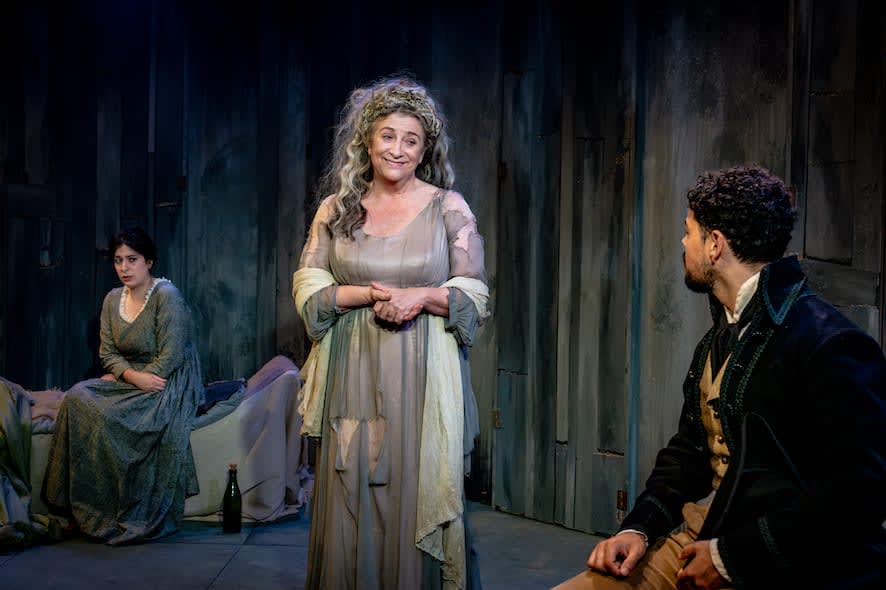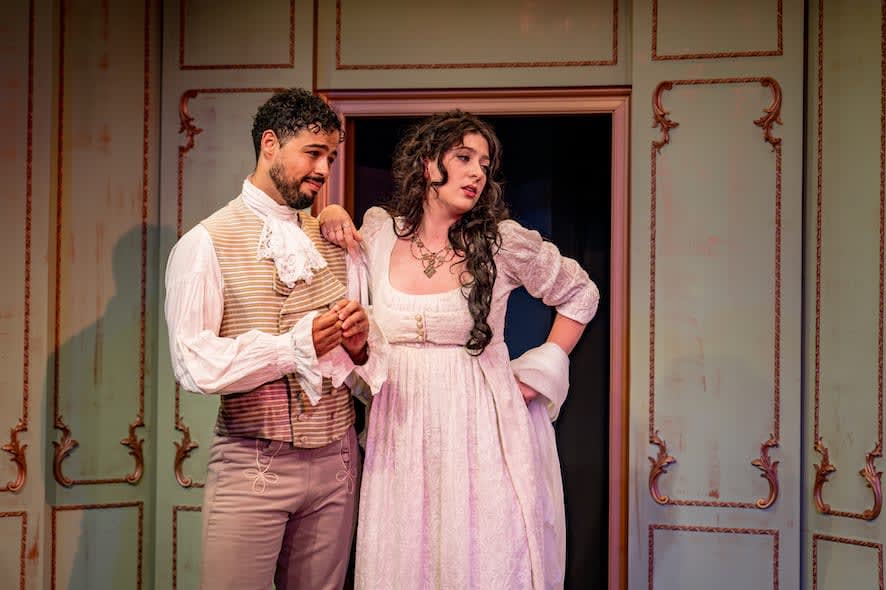 It is 1798 and Admiral Nelson, victor of the Battle of the Nile is about to arrive to revictual his ships in Naples where Emma Hamilton, wife of the English ambassador, is getting excited about welcoming him.
Lady Hamilton isn't an aristocrat; she has come up from the gutter, selling herself in Soho and, after a succession of lovers, captured the affections of William Hamilton, who then married his nephew's former mistress. Her beauty and her 'Attitudes', picturesque posing as classical figures inspired by the paintings on her husband's collection of Ancient Greek vases, have made her notorious across European society.
Her mother, Mrs Cadogan, is newly arrived from England where she has visited Emma's daughter. She is already being blackmailed about their murky past and wants Emma to water down her feelings for Nelson. They can't risk starting a new scandal, but Emma can't constrain herself.
April de Angelis's script deftly provides all necessary historical detail as well as Emma's background, and the play takes Lady Hamilton from this opening to hearing next day what happened with Nelson, then, two years later, with Emma pregnant and Sir William losing his diplomatic post because of the scandal to their departure from Naples.
After the interval, it moves forward to 1815 when, with Nelson dead and the pension he left to them given by the government to his brother, a bankrupt Emma, together with Nelson's daughter Horatia, now grown to womanhood, is barely surviving in Calais.
It all adds up to an intriguing glimpse of an ancient scandal. "Famous and respectable—can a woman be both?" asks Mrs Cadogan, already aware of the dangers of celebrity, but it is also a play about the relationship between mother and daughter. Do you grow up to be like your own mother?
That is another intriguing thing to explore, especially when they are not only played by Caroline and Rose Quentin, a real life mother and daughter, but Caroline Quentin plays both Emma's mother and Emma when she is older, with Rose as young Emma and as Horatia.
The play is a picture of situations and of character rather than of action, but it is packed with scandalous detail and frequently funny. Caroline Quentin is a born comic actress but, though we laugh, there is a constraint here that gives an equal measure of pathos. In both her characters, she gains our sympathy despite her red wine swilling. She does indeed seem to turn into her own mother and, despite their behaviour, both are victims. Rose Quentin's Horatia, however, seems to have gained a lot more common sense than the mother she plays so flamboyantly: full of herself and her Attitudes.
Riad Richie's Vincenzo, an effusive Italian republican on Lady Hamilton's domestic staff, demonstrates just how besotted with her some could become, though his devotion fades after, and he too plays a contrasting double as the son of the Maire to whom they owe rent for a farm outbuilding they are camped out in in Calais.
Infamous doesn't break any new ground theatrically but it gets beautifully mounted production, stylishly designed by Fotini Dimou and directed by Michael Oakley, and it makes a pleasant enough evening—and it is great to see those Attitudes brought to life.
Reviewer: Howard Loxton