Inkheart
Cornelia Funke, adapted by Walter Meierjohann and Stephen Sharkey
Home Manchester
Home Manchester
–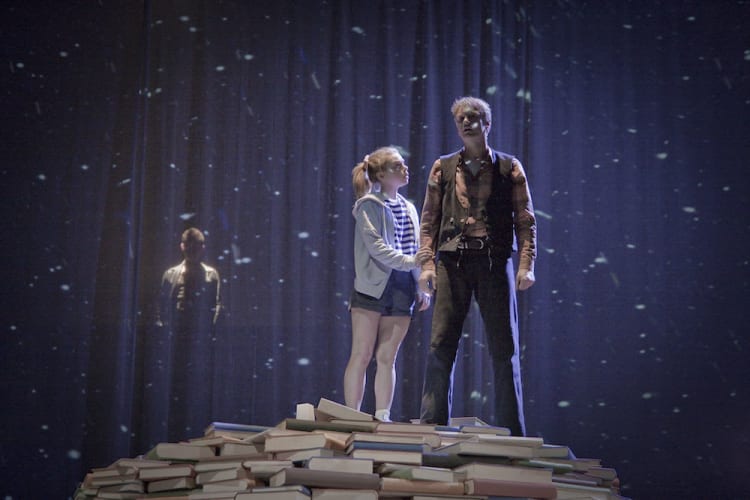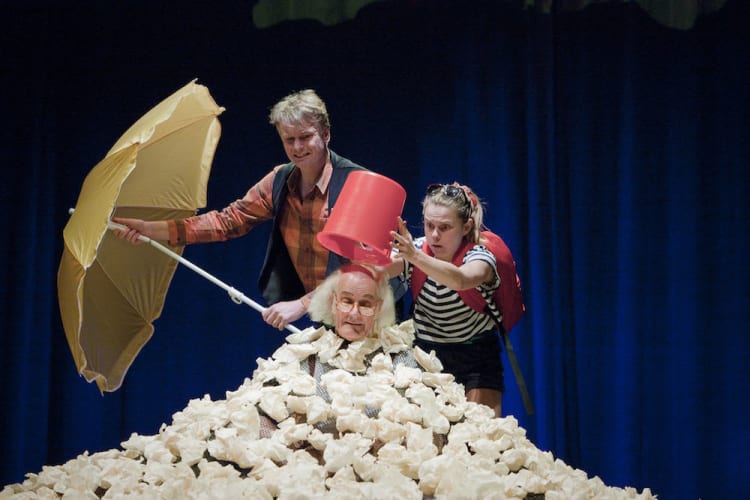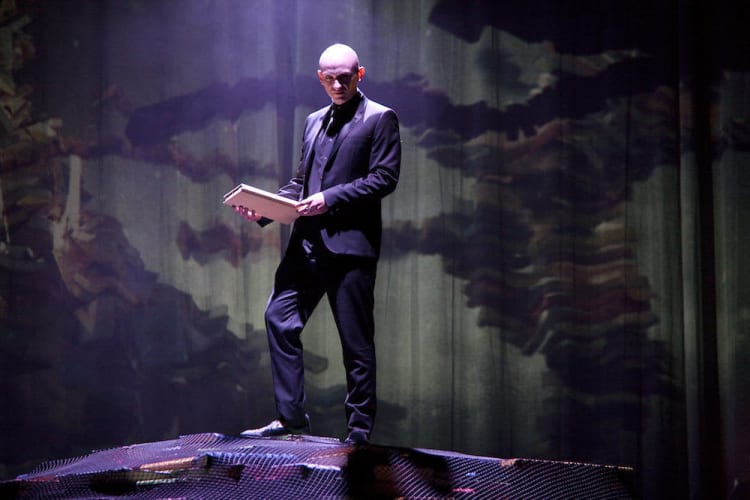 There's a good selection of stories about storytelling in Manchester this Christmas, with Into the Woods at the Royal Exchange and this first ever English stage adaptation of Cornelia Funke's best-selling children's fantasy, which has already made a pretty decent family adventure film starring Brendan Fraser and Helen Mirren.
The premise behind Inkheart is that Mo (Paul McEwan), unknown to his daughter Meggie (Katherine Carlton), is a "silvertongue", able to conjure characters from books and make them real just by reading out loud. However this gift is also a curse as he accidentally read out the most evil villain ever written, Capricorn (Will Irvine), from a book called Inkheart; in return, his wife was sucked into the book and he hasn't seen her since.
This comes to a head when Dustfinger (Andrew Sheridan), another character brought to life from the book, finds Mo to warn him that Capricorn is after him. So begins an adventure that takes them to scary Aunt Elinor's (Rachel Atkins) book-filled house in France, to Capricorn's hideout in Italy, and then to find the writer of Inkheart (Kern Falconer)—the novel within the novel—to see whether he can defeat his own characters.
It's a story I've liked, through the novel and the film, for some time, but how well does it adapt to stage? Meierjohann and Sharkey's adaptation makes heavy use of a narrator (Kelly Hotten) but, while it's a nice touch that (slight spoiler, though you'll probably guess) the narrator turns out to be Meggie's mother later on, there are many long passages that could be more effectively told within the scenes or that aren't necessary at all.
On the other hand, there are some plot points that are important elements of the source but are left as unanswered questions here: why does Dustfinger want the book so badly? If Resa was read into the book, how does she appear in Capricorn's hideout and why can't she speak? As a whole, it works fine, but these mysteries remove some of the depth of the story rather than adding to its intrigue, as unanswered questions sometimes do.
Designer Stéphane Laimé has placed the action on a huge, circular pile of books on a revolve surrounded by a curtain on a circular track, which can form a cyclorama behind or a conventional tab curtain in front, and also acts as both a gauze and a screen for some effective animations from video designer Jim Dawson and animators Annie Woodson and Alex Hindle.
Some spectacle is a little disappointing, such as the fire tricks of Dustfinger, which involve little more than him holding out a flame while a blurry animation of fire appears on a screen several feet behind him. I can imagine actor Sheridan, who plays the part well, would have been up for a bit of fire breathing if it had been offered.
There are some good performances, particularly Atkins as a feisty Elinor, Falconer as mad author Fenoglio, Irvine as a very laid-back villain with two excellent comic henchmen in Darryl Clark's Basta and Griffin Stevens's Flatnose and Andrei Costin as bewildered Farid, read out of the Arabian Nights.
Overall it's a good family show, great fun in places and with positive messages about books and fiction, but you may need to go back to the book or the film to fill in a few gaps in the plot—which is worth doing anyway.
Reviewer: David Chadderton