Tinned Goods
Fiona Whitelaw
Tea and Tenacity
Arcola Theatre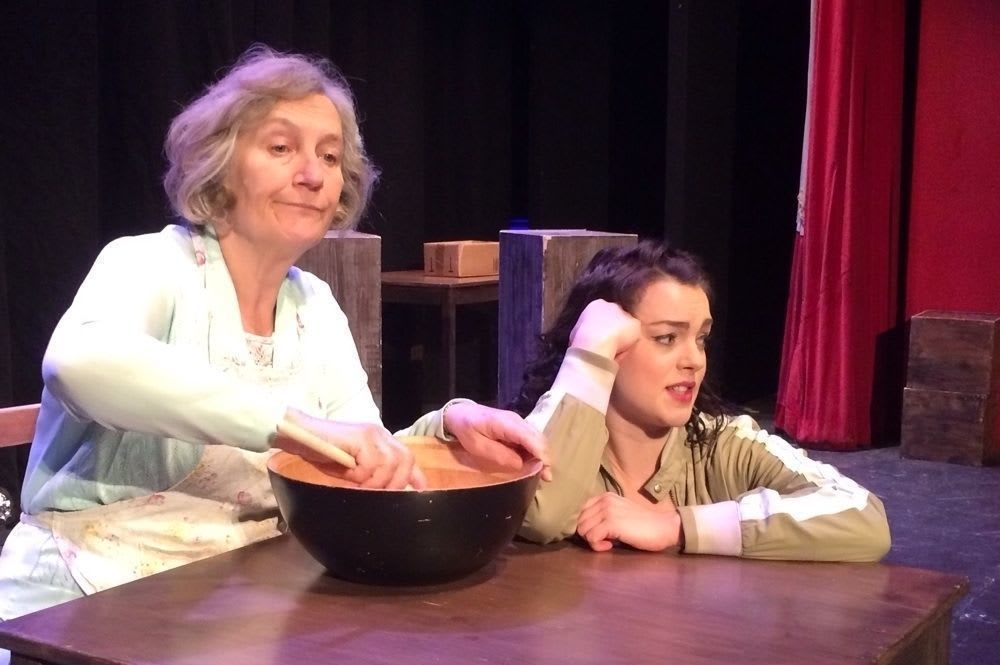 The character Rachel (Caroline Frewin) in Fiona Whitelaw's play Tinned Goods has divided loyalties. She lives in a mining community that is out on strike. However her husband refuses to join that strike.
The play opens with Rachel trying to persuade her best friend Sue (Fiona Whitelaw) to accept two bags of groceries. It is one hundred and fifty three days into the 1984 miners' strike and most mining families are suffering hardship. But Sue doesn't want to accept anything that might have been paid for by the wages of a 'scab'.
There is also a dilemma for Bethany (Laura M Tipper), a young woman who pickets and demonstrates for the miners but has become interested in one of the policemen who is helping to break the strike.
In a series of short, fast-moving scenes separated by unaccompanied singing by the five-woman cast, we see how these two situations develop during a period where women are becoming an important part of the network of support for the campaign against pit closures.
The play is taken from the point of view of the women, showing the kinds of activities from soup kitchens to picket lines which helped to generate that network.
An older woman Brenda (Jenny Stokes) takes a flexible approach to the difficulties of Bethany and Rachel. She likens Sue's hard principles to a pair of dark sunglasses which prevent her seeing properly.
Her solution to Rachel's problem is to give her a taste of the campaign away from her own community. She takes her to Nottinghamshire collecting for the miners. Both are arrested. Brenda takes it in her stride and when asked to give her name says Margaret Thatcher. However Rachel is put through a humiliating strip search supposedly for weapons.
This is a warm, well-acted production with moments of humour. We can believe in the characters though the show works in broad brush strokes rather than any depth of psychology.
The play concludes with Rachel's moving speech on behalf of the campaign to Ruskin College students in which she talks about the connection between the strike and other struggles, including those of women.
Reviewer: Keith Mckenna