Innerview
Alexis Stamatis
Part of Katerina's Krisis Kabaret
Southbank Centre (Purcell Room)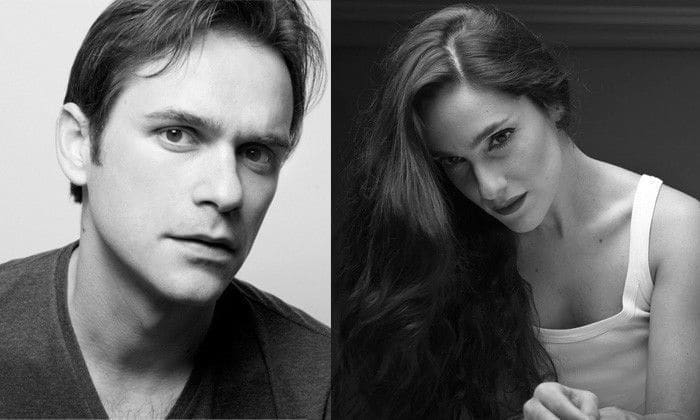 Specially written for this performance, Stamatis' new one-act play is a response to the Greek crisis.
It presents a female journalist interviewing a male theatre director. This is not their first encounter; they had met four months before. He had walked her home for miles after a demonstration that took them through streets of wrecked carts and burning garbage.
He said little while she talked and talked and, on arriving at her door, he left. Apparently disappointed that nothing had happened between them, she has contrived to get this assignment from her editor to facilitate a second meeting.
Her questions become less a formal interview and much more a personal conversation. This time it is the director who does most of the talking. Stamatis does not deal with specific crisis issues concerning the Greek debt and its solution but takes a wider political viewpoint. He sees a change in recent years from a collective ideology to one which places much more importance on the individual.
It is his opinion that revolution—change—must take place in the person before it can happen to society and that happiness cannot begin with the individual but can only be reached with the community; that Eleutheria, freedom, is by definition something that can only be found in the future.
Their dialogue is not all concerned with relationships and ethics but embraces talk of theatre: he describes the actor as "an instant analyst", and is clearly leading to a closer intimacy between the couple.
This short piece is beautifully penned and gains much from the fresh and spontaneous performances of Eva Simatour and Nikos Poursanidis whose gentle velvety voice is a delight to hear.
Directed by Lefteris Yiovanidis, this short play formed part of an evening that included comedy from big-haired MC Katerina Vrana, poking fun especially at our ideas of Greek and British stereotypes and modern Greek poetry by Cavafy, Seferis and Elytis read by Poursanidis, Simatou and Victoria Hislop.
There was more poetry from Katerina Iliopoulou, some clips from documentaries about the crisis wittily introduced by journalist Paul Mason and some Greek music from across the decades from Pavlos Melas and the magnificent Moosootoo band, who also played rebetiko that made you want to get up and dance to accompany David Prudhomme drawing live with images from his graphic novel Rebetiko.
It formed the final part of a whole day of talks, presentations and debate with a Greek theme presenting an image of "the culture behind the crisis" under the title Greece is the Word!
Reviewer: Howard Loxton