Inside Voices
Nabilah Said
Lazy Native
The Vaults (Pit) Leake Street
–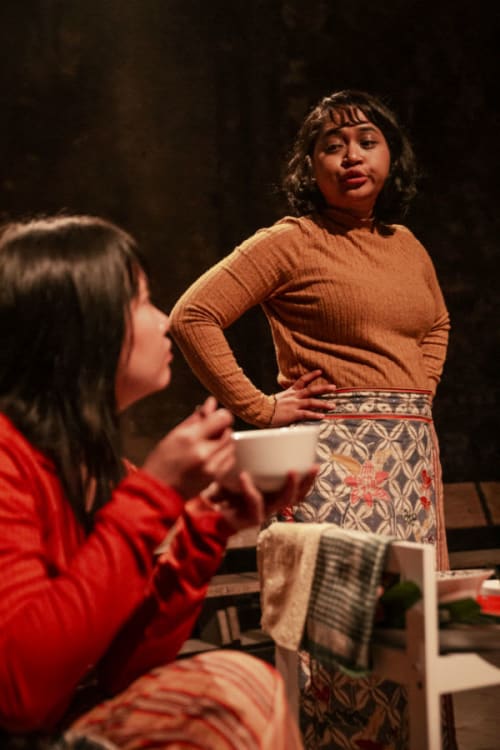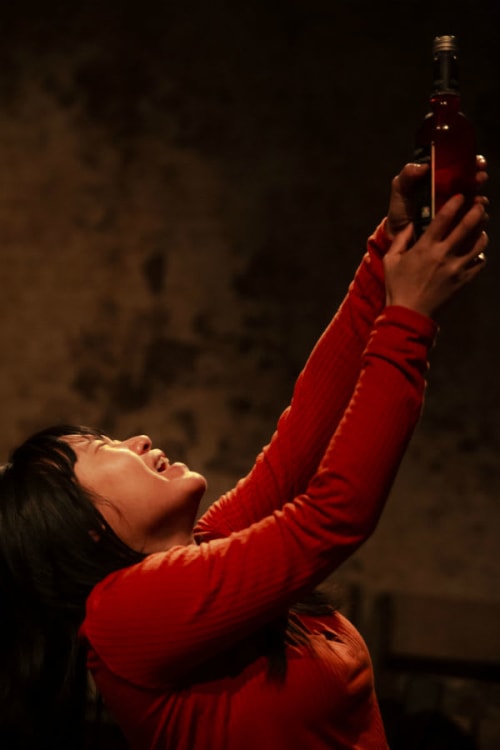 #MeToo encouraged women to talk not only about sexual abuse but also about those other ways the world misuses women.
Lily (Siti Zuraida) some way into the play set in a mysterious location pays tribute to Tarana Burke, the originator of the hashtag, and the other "women that fought for us" such as Joan of Ark and Malala Yousafzai.
Inside Voices begins and ends in the same way, with the women absorbed in such familiar home tasks as cleaning and making drinks and barely noticing each other. It's as if they are in different worlds.
But between those points, they talk freely about their lives, their religion, food and of course about men.
Especially men.
Nisa, (Suhaili Safari) married and in her early twenties, says you need to spend time in the kitchen if you want to keep your man.
Fatima, (Nur Khairiyah Ramli) an older woman, seems to agree, adding you also need to look nice for them. And sure enough Nisa is trying to lose weight to look better.
All that is something the unmarried Lily wants to challenge: "we have to be good at work, good in bed, good in the kitchen.. but no one can be fucking good all the time. I'm sorry, but it's exhausting. Why not be totally different?"
That is how the conversations go.
Occasionally, there are hints of disturbing things having taken place. Perhaps a miscarriage. Maybe there has been physical abuse.
At times, an unsettling change in light along with a sudden noise causes them to anxiously look upwards with worry about babies we neither hear nor see.
The conversations are naturalistic and believable but we never really know where they take place and the women say they wont remember anything later. Lily suggests its "just your body's way of protecting yourself. We find that with some girls, it's better not to remember."
Perhaps it's a magical zone allowing them to voice feelings they too often lock away.
The mood is tinged with sadness but there are moments of humour. When talking about God, they wonder why they cannot really feel his presence. Lily comments, "I feel like I'm ringing the doorbell, but God is hiding behind the curtains. Like I'm trying to sell him encyclopaedias that he doesn't need."
It's not an easy play to watch. There is no big dramatic focus to grab our attention. Only the gentle, sometimes haunting conversation of three very different Muslim women talking with each other, their voices occasionally lost for a moment in the Vault's uneven acoustics as a train rumbles above them.
But as a metaphor for the way women cannot always live easily in this still unfair world, it works.
Reviewer: Keith Mckenna