Institute
Gecko
Gecko
Pleasance Courtyard
–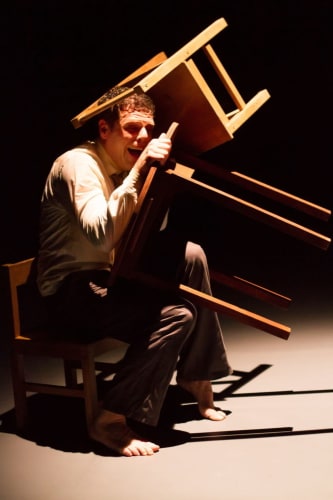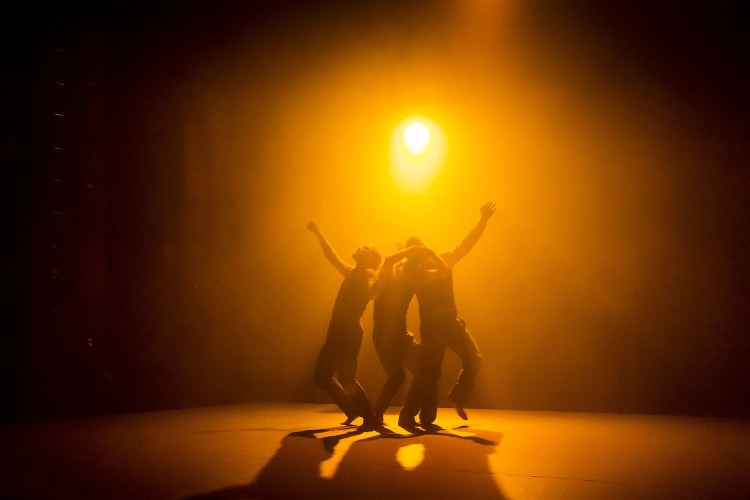 Gecko has yet another hit on its hands as it returns to the Fringe with its outstanding production of Institute.
It is superbly directed by Amit Lahav, who also plays one of the actors, Martin. It is a stunning piece of physical theatre performed with the tremendous physicality and energy that have become Gecko's trademark style.
The play raises questions about mental health and our relationships with each other and whether in this high-pressure world we really care about our fellow humankind.
These issues are interwoven into a story about Martin who is desperately trying to hold together his relationship with his girlfriend Margaret and her rejection of his love.
Then there is Daniel (Chris Evans) who is also struggling to progress in his job and find promotion. Although he was once a skilled architect, he finds it almost impossible to come to terms with his work and day-to-day life.
Their world is under constant surveillance as we begin to realise that they are in fact in a medical facility of sorts.
Louis (Francois Testory) and Carl (Ryan Perkins-Gangnes) are their carers but often the role of the carer and the patient becomes blurred.
Their journey is slowly revealed sometimes with comic touches but also with painful realisation of the personal challenges each of the characters face.
The inventive set almost becomes a character in its own right with towering filing cabinets that dominate the stage which, as they are opened, reveal secrets as the files talk out loud with memories from the past.
Magically, as drawers are pulled out, they produce extra parts of the set: a restaurant, a hospital, an office complimented by a most imaginative exquisite lighting design and a striking soundscape.
The physicality of these performers is breathtaking; you simply have to be in awe and marvel at their imaginative stagecraft and artistry. There is exceptional choreography that varies from the balletic to high-energy movements that reflected some of the mental health torments.
The whole performance leaves you in a state of exhaustion. This is a captivating, powerful production that is my hit of the Fringe so far. It brought a spontaneous standing ovation that was fully and richly deserved.
A wonderful piece of thought provoking physical theatre that's an absolute joy. Just go!
Reviewer: Robin Strapp