Into the Woods
Stephen Sondheim and James Lapine
Royal Conservatoire of Scotland
Assembly Hall
–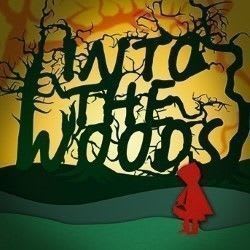 Stephen Sondheim's dark retelling of the fairytales of the Brothers Grimm and Charles Perrault is in safe hands in the Royal Conservatoire's splendid production of Into The Woods.
It is performed with high energy from a superb cast who embrace these storybook characters with aplomb.
So we meet the baker and his wife who have been cursed by the wicked witch who lives next door and can't have children, but the spell can be broken if they can find four special ingredients within three days—and so the quest begins.
The story is a wonderful interwoven mix of the classic folk tales from Little Red Riding Hood, Rapunzel, Jack and the Beanstalk and Cinderella.
All of the characters are hoping that their wishes will come true and they will live happily ever after. But with the arrival of the giant, fortunes change.
The singing is pitch perfect as you would expect from the RCS and the music under the direction of James Harrison and Robert Wilkinson is superb.
The excellent multi-level set cleverly evokes the various settings from towers to the forest.
There is a happy ending to act one where everything appears to be resolved, but after the brief interval the giant's wife seeks revenge for the death of her husband and demands that Jack is given up to her for punishment as she reeks havoc on the village.
But who is really to blame for the entire catastrophe? The moral debate is intense.
The whole production is impressive and, skilfully directed by Michael Howell, is hugely enjoyable.
Reviewer: Robin Strapp