Into The Woods
Stephen Sondheim (Music and Lyrics) and James Lapine (Book)
Scenario Two and Theatre Royal Bath Productions
Theatre Royal Bath
–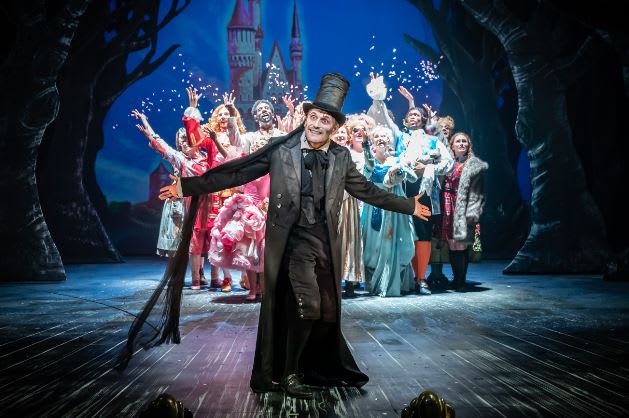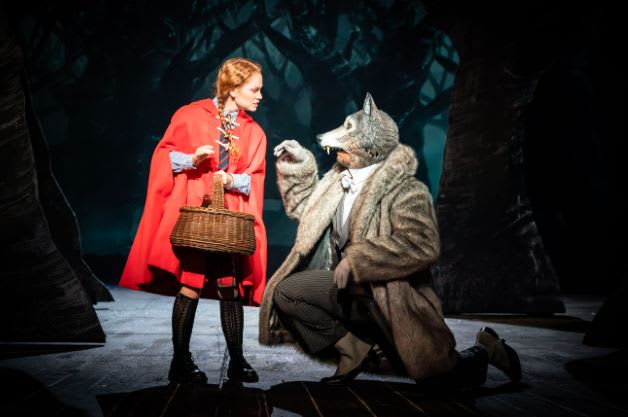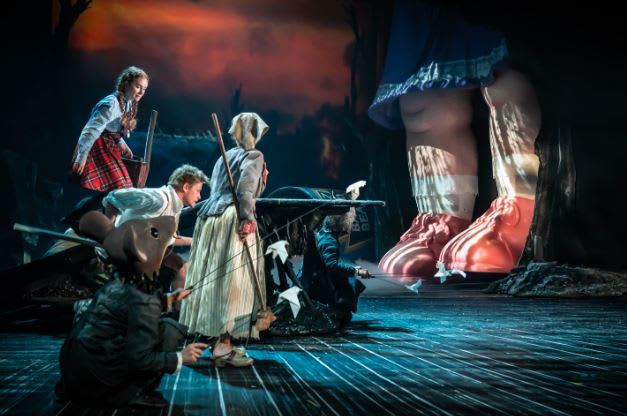 When Theatre Royal Bath took an opportunity to bring Into The Woods over from The Old Vic alongside its star co-director Terry Gilliam, the board of directors at the 117-year-old theatre must have been gleaming with delight at the prospect of producing a summer spectacle of this magnitude. Its path from the West End to the West Country is a well-documented one—but provides a golden opportunity to regional theatre to speed up its recovery post-COVID, which appears to be lagging behind those in the big smoke.
The late Stephen Sondheim's Into The Woods sees the great songwriter towards the end of a string of hits. In fact, it was the last of his original Broadway productions to win a Tony Award in the 20th century. Of course, Assassins and Passion followed but neither were instant hits. The recent Disney film adaptation may have also driven this twisted fairy tale into popular culture more so than Sweeney Todd and Follies (if one excludes lyric-only work like West Side Story).
The musical brings together elements from several classic fairy tales, woven together by James Lapine, the book writer, and Sondheim. It was a task Lapine thought was "musically impossible" to implement. The assignment of combining characters like Little Red Riding Hood, Cinderella, Jack (from Beanstalk fame) and Rapunzel with a childless Baker and his wife cursed by a witch is not exactly taught in Plot 101 classes. The narrator here, named aptly as the Mysterious Man, orchestrates the story together.
The systemic scale is unlike anything seen before at Theatre Royal Bath. A challenge to constrain so much within a relatively small stage set-up is not one for the faint-hearted theatrical producers. So, a man like Gilliam steeped in outside-the-box-thinking seems the perfect candidate to bring it together.
Gilliam and co-director Leah Hausman concoct a darker take, with plenty of the former's trademarks stamped across the production. Lapine's book weaves through plenty, and is naturally funny, and Sondheim's take-no-prisoners approach can be difficult to juggle. On the production side is where this really shines—a technical triumph. The Victorian toy-inspired set delivers a dynamic demonstration. From giant swinging clocks to actual giants, moving forests and life-sized Heinz baked beans tins, its elaborate and daring choices slot in nicely with the environment Sondheim and Lapine created.
It is easy to forget this is Gilliam's first foray into musical theatre but it doesn't appear to be an area where he feels uncomfortable. Quirky ideals, frantic pacing and over-the-top staging slots in nicely into his wheelhouse.
The ensemble works well together and Hausman's direct impact can be felt when the story intertwines. The solo numbers offer a simplistic solution but the intensity of the group pieces demonstrates Into The Woods at its most elaborate. The cast itself offers a few standouts with Rhashan Stone's Baker, Audrey Brisson (Amélie The Musical) as Cinderella and Lauren Conroy in her stage debut as Little Red Riding Hood all producing stellar performances. Not to forget Faith Prendergast's outstanding (and seemingly tiring) work as Milky White.
For fans of Sondheim and in particular Into The Woods, this is a sure thing—likewise for those who enjoy a slice of Gilliam. But for those solely interested in catching Theatre Royal Bath's summer spectacle, it will certainly take its audience away to fairy tale land for nearly three hours and leave them happy for the ride.
Reviewer: Jacob Newbury