Intrigue/Love
Friedrich von Schiller, translated by Daniel Millar and Mark Leipacher
The Faction Theatre Company
Southwark Playhouse
(2010)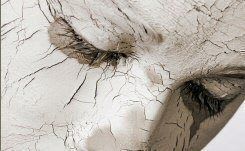 The works of German playwright Johann Christoph Friedrich von Schiller (a contemporary of Goethe) have been compared to Shakespeare's.
Schiller wrote more than 150 years after the bard, and was born 250 years ago - a fact commemorated by a new translation of his originally titled Intrigue and Love (Kabale und Liebe).
That this translation is the work of actor/writer Daniel Millar and director Mark Leipacher of The Faction is good news indeed: this independent company has garnered an acclaimed reputation in its mission of reviving classical texts for the stage.
The plot here has echoes of Measure for Measure and Romeo and Juliet in its rotten society and forbidden love that blights the lives of highborn Ferdinand and commoner Louisa, but twists from Shakespearean patriarchy in that the young girl's father wants her to be happy in love. However, courtly machinations disallow such happiness and a series of set-ups and misunderstandings herald the tragedy that is to come.
This is a strong ensemble piece (several of the actors are founder members of the company, including Millar as Louisa's father), with lines delivered in confident ease. The language is earthy and fruity at times ('bint', 'balls', etc) but fits in well with the less attractive side of human nature portrayed, for which the Southwark Playhouse setting (near to the London Dungeons) is ideal.
Of special note are Kate Sawyer's unfairly maligned Lady Milford, whose seduction scene with her new love Ferdinand (Cerith Flinn) is compelling; and Alice Henly as young Louisa, successfully evoking an inner strength that belies her outer fragility.
As is usual for Faction productions, there is no scenery, and props are restricted to an inventive use of chairs. Costumes by Charlotte Smith deserve mention, as they help to define the individuality of each character so that we can grasp what is going on in a convoluted story.
In a London theatre scene dominated by musicals of films, tie-ins from TV shows, and well-trodden revivals, it is laudable to find a young company willing to invest the time, expertise and energy in bringing little known texts back into circulation: the play is two and a half hours long, with a short interval, and demands attention from its audience - but, such attention, if given, will reap rich rewards.
Until 7 August 2010
Reviewer: Anita-Marguerite Butler