Invisible
Tena Stivicic
Transport Theatre Company
Corn Exchange Newbury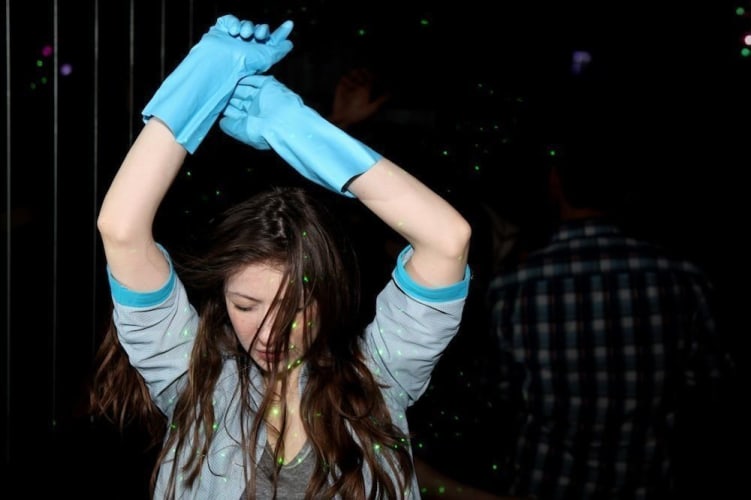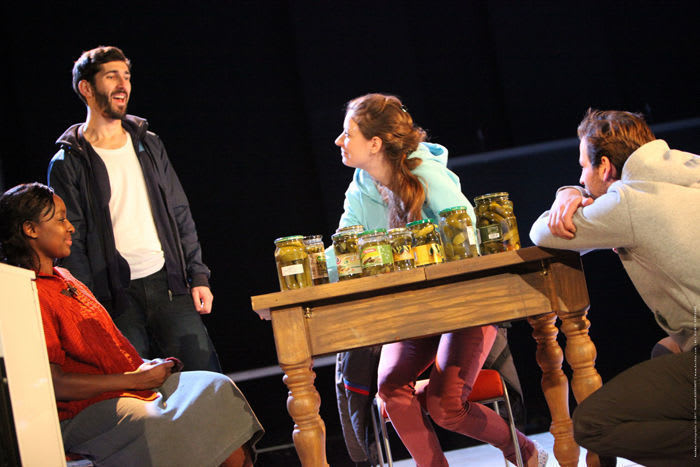 Transport Theatre's Invisible is a striking compassionate new play from Croatian playwright Tena Stivicic that explores the world of a disparate group of immigrant workers seeking a new life in the UK.
Their dreams and aspirations as they cross the English channel and reach "the finishing line of the white cliffs of Dover" is in complete contrast to the war torn devastated countries filled with poverty and hardship that they are leaving behind.
But what happens when they arrive in this 'green and pleasant land'? What jobs do they find? How do they survive? Can they integrate into British society or will they forever be the outsiders 'invisible' to the great masses as they also try to eek out an existence in today's austere times. Tensions are bound to rise as the different worlds and culture clash.
Anton, the excellent Krystian Godlewski, is a skilled carpenter who ends up cleaning windows, his self-esteem in shatters. His partner Lara, a sensitive and impressive performance from Anna Elijasz making her stage debut from graduating from Guildhall, is the ever optimistic cleaner, managing to survive by using her employer's cast offs including a wooden kitchen table.
On the other side of the fence is the successful businessman Felix (Jon Foster) who is looking forward to a trip to Eastern Europe to sell new technology to the Romanians. The irony of this two way trafficking is not lost.
There are some delightful vignettes as the immigrants' stories are unravelled. The desperate phone calls where Sera (Bridgitta Roy) is searching for her Erez.
Gracy Gorman has wonderful comic touches as Louise as she is confronted with a barrage of questions from the US immigration service.
In the Lara's bedsit the fridge is filled with jars of gherkins but none of them as good as those back home, a poignant reminder of the world that's been left behind.
When the two cultures collide in a sleazy nightclub the result is electric and tragic.
This is fine ensemble acting and Liam Bergin and Mark Jax play a myriad of different parts with assurance.
Director, Douglas Rintoul has created a taught drama with some beautifully choreographed movement by Darren Johnston.
This was thought provoking and gripping theatre and Transport Theatre Company fully deserved the enthusiastic applause at the end.
Reviewer: Robin Strapp