Invisible Woman
Kate Cook
Kate Cook
Just the Tonic at Mash House
–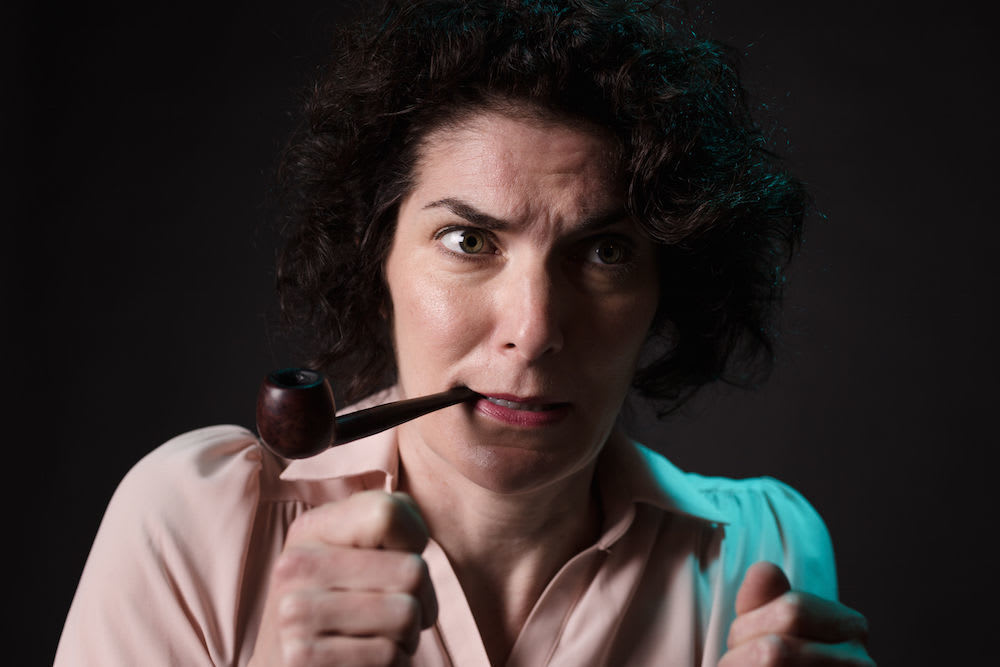 Part colourful comedy and part touching story, Invisible Woman is enthusiastically performed by Kate Cook who embodies each larger-than-life character with vigour.
Set in World War 2, the plot tells of a frustrated housewife who winds up working for the British Army as a spy. We meet her husband, daughter, mother and a variety of other characters as she makes the exciting journey to France to carry out her mission.
Switching gender, accents and ages, Cook performs the entire tale with only a chair, hanging lightbulb and a pipe, relying on the narrative to paint the picture and the audience to jump onto the ride.
Her physical and vocal dexterity ensure that the fast-paced story remains clear and even when playing a chicken she manages to do so with a gleam of the absurd in her eye.
When introducing the piece, Cook explains that in many ways she sees elements of that time period as cartoon-like and this is reflected in the overall style, however the idea of an unseen female lead performing feats of daring-do isn't wholly ridiculous so congratulations to Mrs Bishop—the invisible woman—and to all those women who never fully enjoyed the recognition they deserved.
Reviewer: Amy Yorston