Iolanta
Pyotr Ilyich Tchaikovsky, libretto by Modest Tchaikovsky after the play King René's Daughter by Henrik Hertz
Royal Swedish Opera
Royal Swedish Opera, Stockholm
–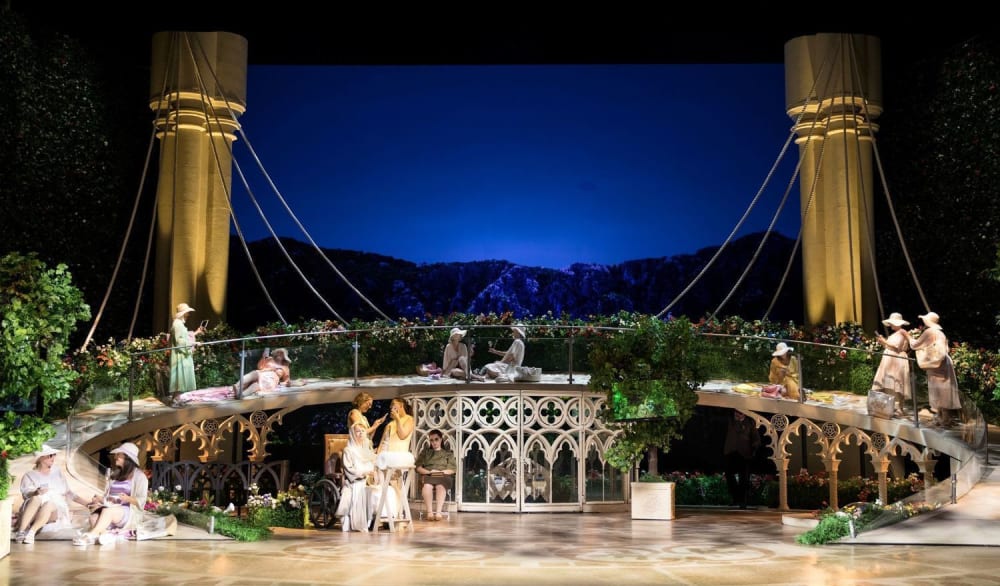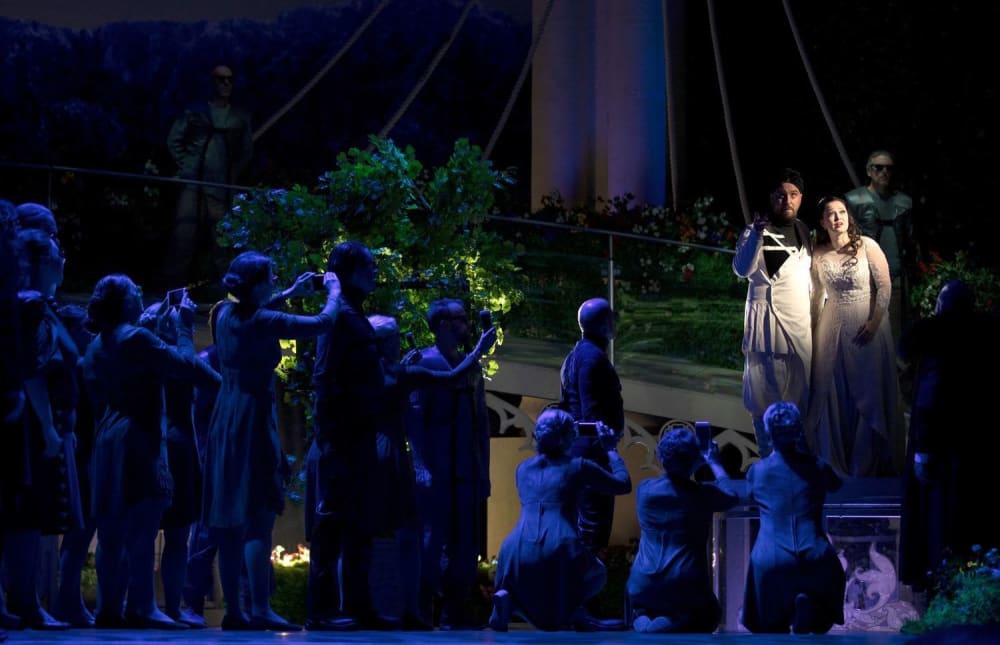 Iolanta, Tchaikovsky's one-act opera, the very last opera he wrote, premièred at the Mariinsky Theatre, St Petersburg in 1892 in a double-bill with his ballet The Nutcracker. The libretto is based on the Danish author Henrik Hertz's King René's Daughter, which was published in 1864.
Iolanta is regularly performed in Russia but seldom elsewhere. The last time Sweden saw the opera was 90 years ago. The present production, directed by Sergei Novikov and conducted by John Fiore, is a co-production between Helikon-Opera (Moscow) and Royal Swedish Opera.
17-year-old Iolanta (Olga Shcheglova) is blind but she does not know it. King René (Stanislav Shvets), her father, has ordered she must never find out she is blind. Vaudémont, a wandering knight (Igor Morizov), immediately falls in love with her on sight and she with him. The most dramatic scene is when he asks for a red rose and she gives him a white rose twice and he realizes she is blind.
The fairy tale is set in Provence in the 15th century and the production would have benefited from a pretty medieval look, such as you might find in Pre-Raphaelite paintings. The revival is badly let down by the poor costumes and the women in the chorus taking selfies and behaving and looking as if they were in a silly 1920s operetta.
The lyrical score is so much better than the 1892 critics said it was. There are fine solos for the king and for the Moorish physician (Dmitry Yankovsky) who has a cure for blindness, and for the Duke of Burgundy (Konstantin Brzhinsky), Iolanta's fiancé, an arranged marriage since they were children. He is in fact in love with another woman, Matilda.
Shvets singing his deeply felt aria for his daughter is the major turning point in the opera and from then on it goes from strength to strength. Brzhinsky singing of his love for the unseen Matilda is another high spot.
So, too, is the big final duet for Iolanta and Vaudémont. The predictable fairy tale happy ending is surprisingly moving.
Iolanta doesn't need to be in a double-bill. It is self-sufficient and can stand on its own. One and a half-hours long, it can be watched free on the OperaVision channel.
Reviewer: Robert Tanitch