Iris
Pietro Mascagni
Opera Holland Park
Opera Holland Park
–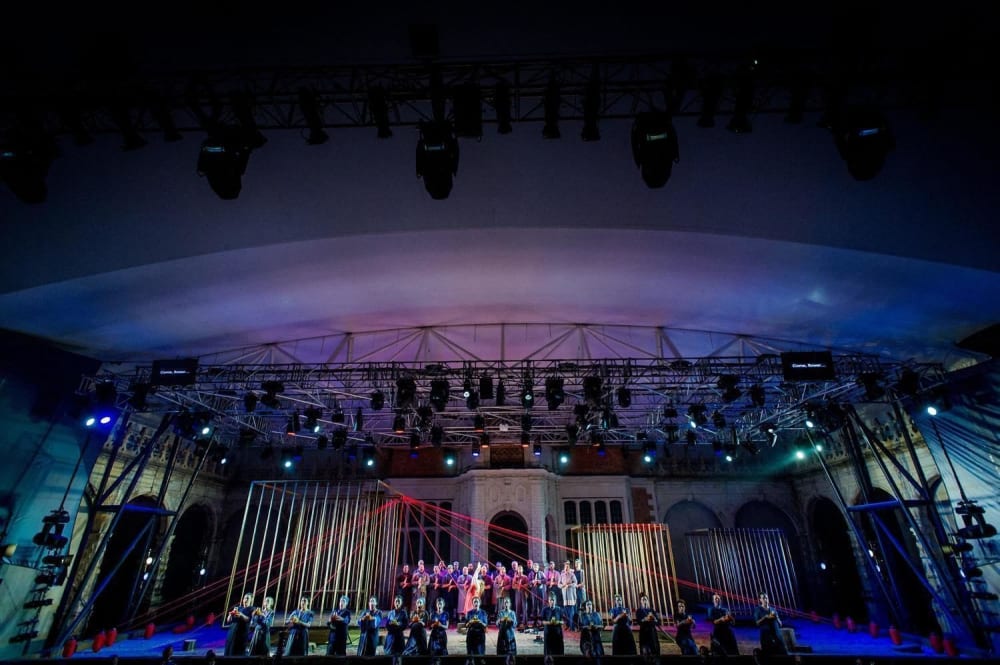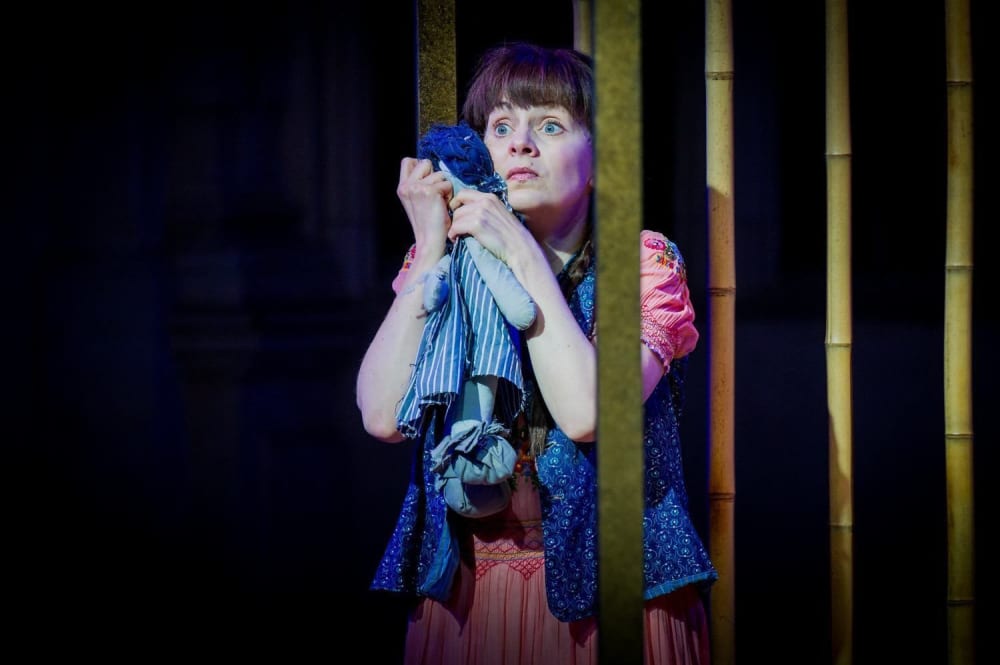 Opera Holland Park began its 2016 season with a lesser-known opera from a lesser-known composer. And Pietro Mascagni's Iris is not for the faint-hearted.
First seen in 1898 and last performed at OHP in 1997, Iris is the predecessor to Puccini's Madama Butterfly (the two had the same librettist: Luigi Illica); set in Japan, both tell the story of disposable girls procured for male pleasure who end up killing themselves.
But Olivia Fuchs's production is infinitely more disturbing than any Butterfly. She has the scantily-clad Iris clutch a rag doll and look up in innocent incomprehension at the towering, half-naked Osaka who—let's not mince words—abducts, grooms and then attempts to rape her under the guise of a tenor's traditional seduction aria.
It's an uncomfortable watch, not only because of the shadow now cast by Operation Yewtree, but also because there is no sense from either Mascagni or Fuchs that what's going on is reprehensible. Instead, as brothel-keeper Kyoto sings at the end, "such is life". Mascagni's soaring and heart-breaking score gives the griminess onstage a false beauty and Fuchs's straight direction adds no modern comment or apology.
Soutra Gilmour's set contributes to the opera's darkness, almost bare apart from three bamboo-prisons. But the fusion of oriental tradition and contemporary misses the mark: the costumes look half-hearted and the uncovered Holland House as a jarring Jacobean backdrop seems more budget-saving than intentional.
The performances are what lift this production, from the sublime chorus which thrills the audience into silence with a triumphant opening to the subtle warmth of Anne Sophie Duprels in the title role. James Cleverton is richly menacing as evil mastermind Kyoto and Mikhail Svetlov delivers a touching performance as Il Cieco, Iris's blind father.
The production could have benefitted from dropping the final act, which serves only to muddy the plot structure and further cement this as a tale of female victimhood. It's important to be confronted with difficult subject matter presented unflinchingly, as Fuchs does here.
But without redemption or a contemporary consciousness of what this story means to a modern audience, OHP risks bringing little new to this tasteless tale.
Reviewer: Belle Donati