Is God Is
Aleshea Harris
Royal Court Theatre
–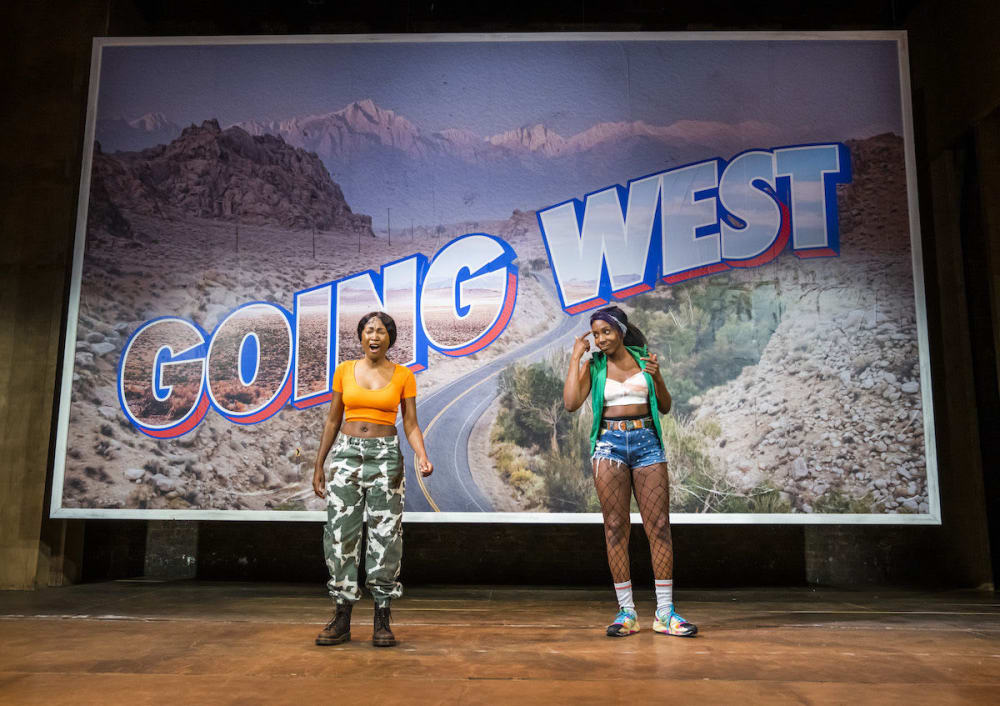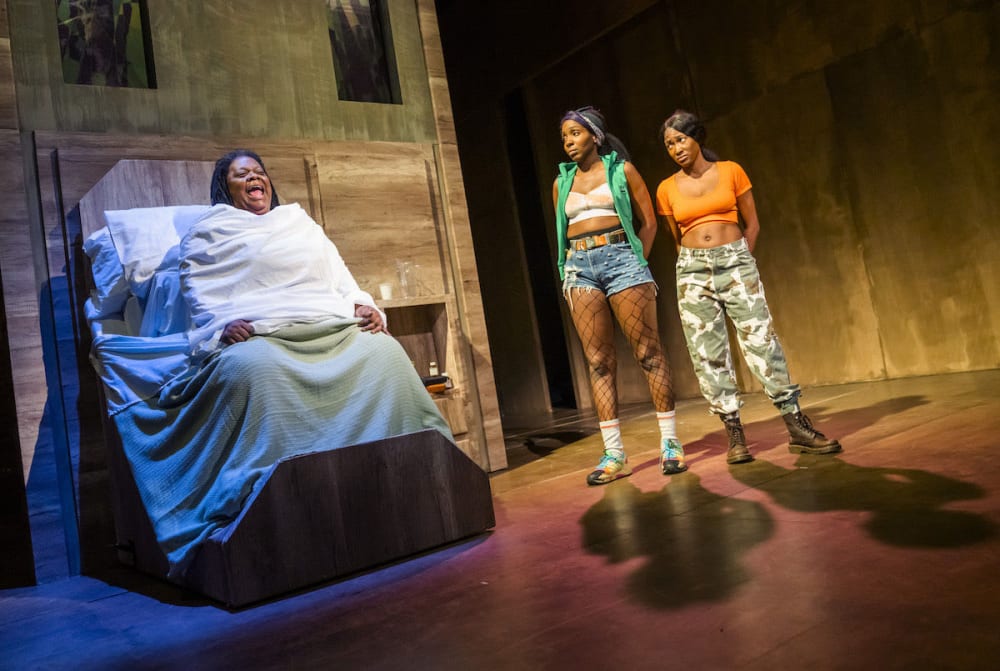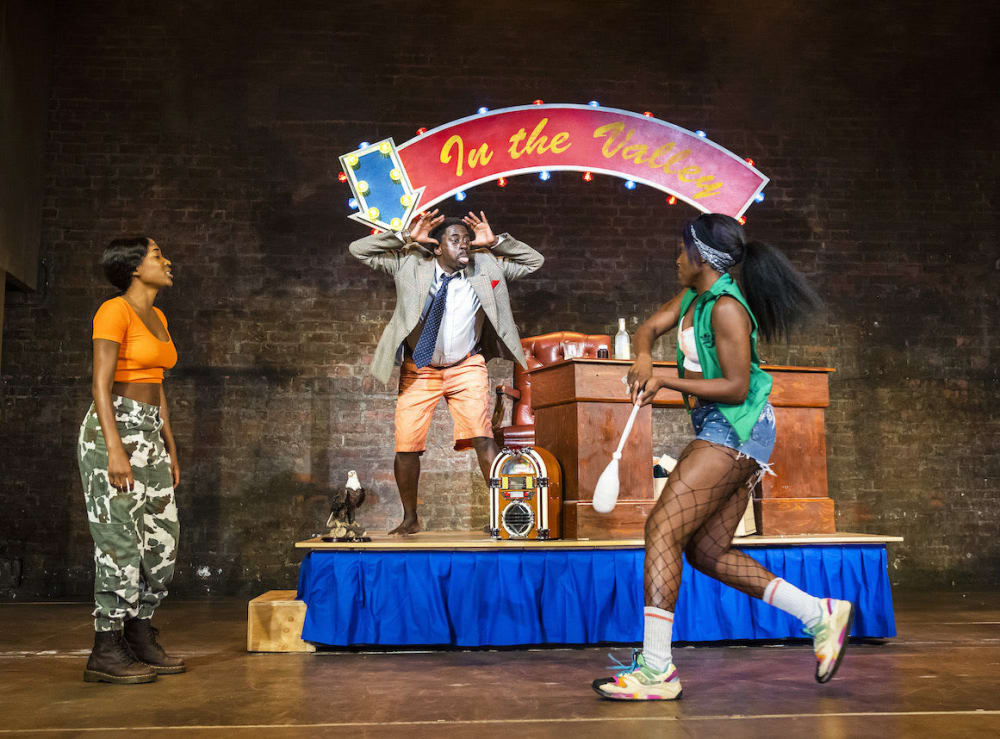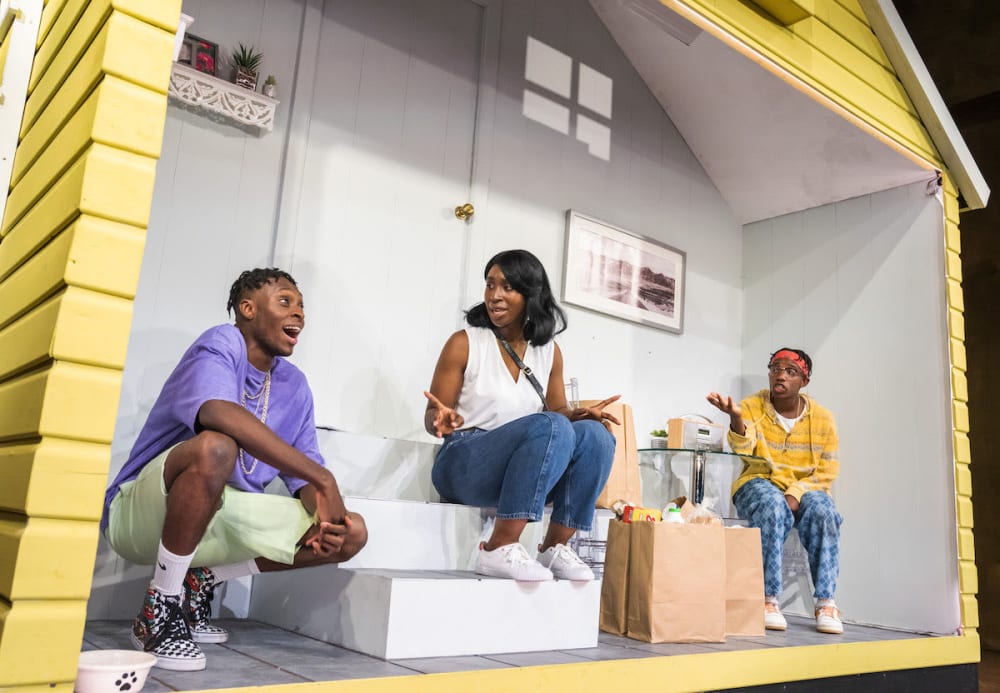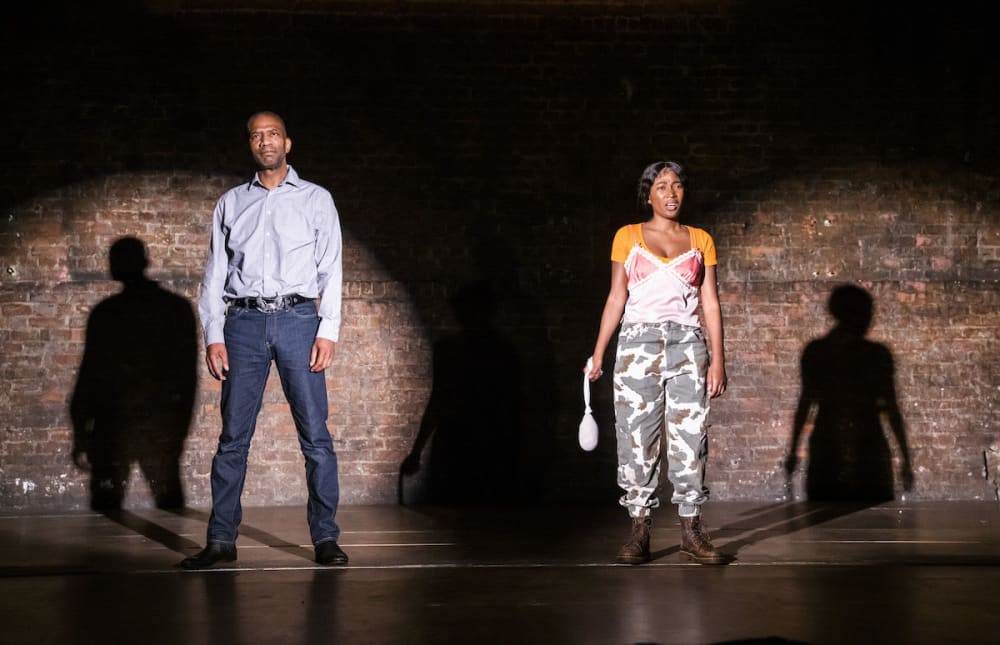 Racine (Tamara Lawrance) and Ana (Adeleyo Adedayo) are twenty-one-year-old twins badly burned in a fire when they were three. The flames left Racine's face untouched, they marked her back and arms. Anaia wasn't so lucky: "Face look like it melted and then froze."
They thought their mother was killed in that fire 18 years go, but now they get a letter from her asking them to visit her and are given orders to track down the father who set them alight and kill him.
This is a corpse-littered drama like a seventeenth-century revenge tragedy, except that Aleshea Harris's quirky script and Ola Ince's direction make it more revenge comedy. Equipped with a rock in a sock as their primary weapon, they hunt down the lawyer who knows where their father is and then confront his new family before delivering their mother's idea of justice, the mother who calls herself Ruby but they treat like God, for after all she made them.
The surreal is performed with a matter-of-fact reality. From flames on a bare stage, Chloe Lamford's settings give us a drop cloth, scenic curtains, a boat truck office and a house pushed on from the wings that the actors spin round to show different rooms, labelled scenes and signs that make it even more jokey but though it is a sound effect not real broken bone as that rock in a sock hits home, the fights get increasingly vicious.
Shrillness and what I take to be authentic accents sometimes make it hard work to understand all that the twins are saying, but both give compelling performances. Ray Emmet Brown delivers a glorious comic turn as the lawyer who is already planning suicide when they catch up with him. Cecilia Nobles is the immobile God of a mother, sheets hiding her alligator-like skin, Vivienne Acheampong is her murderous husband's second wife (who is planning her own separation) and Rudolphe Mdlongwa and Ernest Kingsley Jnr are her sons—another pair of twins, innocently caught up in the slaughter.
The production successfully achieves its theatrical mix of artifice and humanity with real feeling beginning to break through as it nears the end of its unbroken 90-minute single act, which seems to have sped by.
Reviewer: Howard Loxton