ISHQ
Playwright Mushfiq Murshed, lyrics by Farooq Beg, Owen Smith and Ian Brandon, composed by Ian Brandon and Emu (Fuzon)
Serendip Productions
Sadler's Wells Theatre
–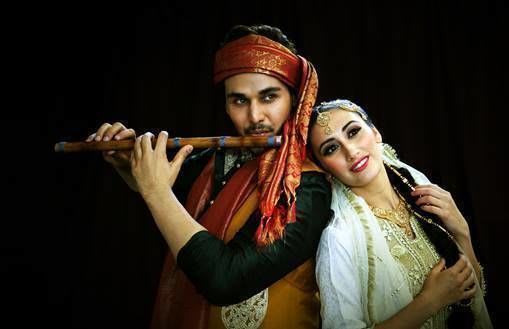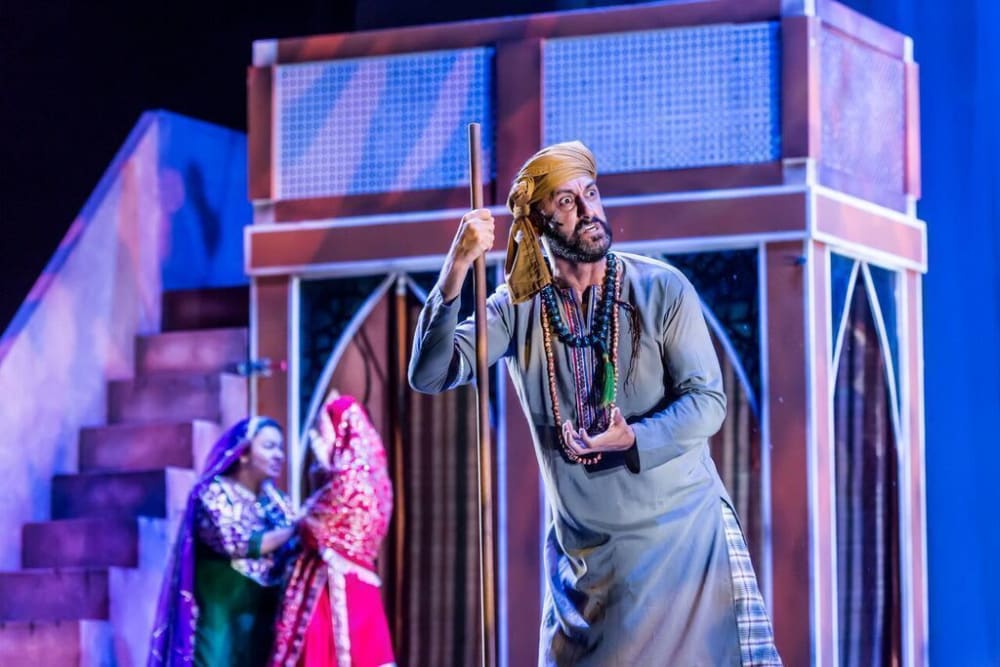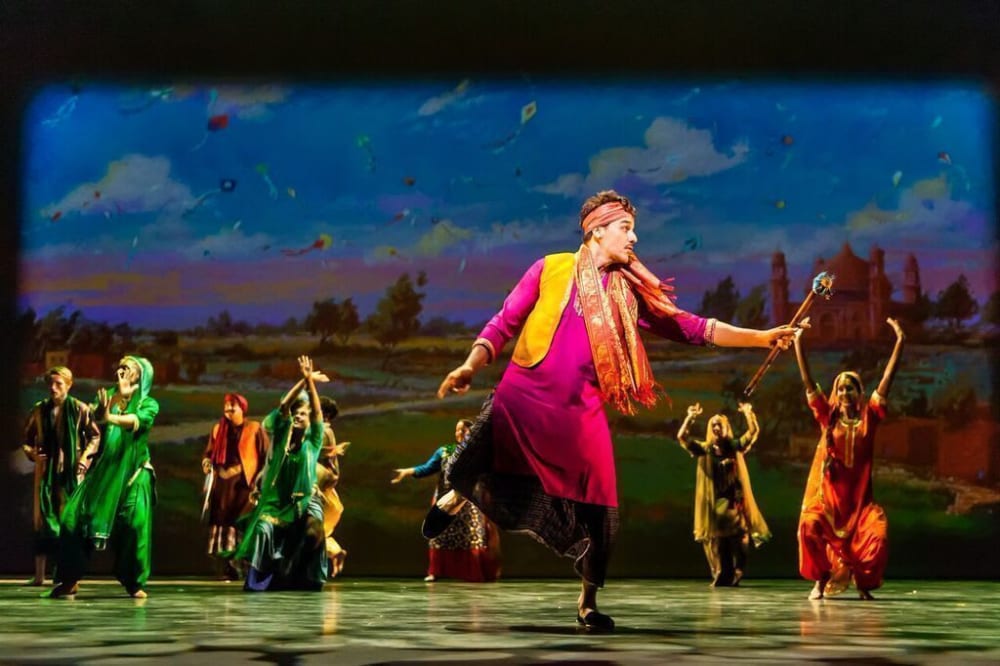 Ishq is an Arabic word meaning love. It can mean passionate love but among Sufis it is used for the love of God, of Mohammed and of creation.
As the title of what the producers describe as "London's first ever Anglo Punjabi Sufi musical", it seems to embrace both meanings for this is the famous love story of Heer and Ranjha which has been told in many versions, the best known being that of Sufi poet Waris Shah. This musical retelling is mounted to celebrate the 70th anniversary of Pakistan's independence and carries its own message about love and equality and peaceful co-existence.
Ranjha, youngest son of a Punjabi farming family, is his father's favourite and his brothers think he has an easy time playing his flute as he looks after their cows while they labour away in the fields. When he is driven away from home, his flute playing captivates a beautiful young woman, Heer, and she takes him to her father who is in need of a cowherd.
The two are in love and she often secretly seeks his company but the villain of the piece, her uncle Kaido, also in love with her, exposes them and Ranjha is driven away and Heer forced into marriage. On his wandering, Ranjha now encounters the Sufi ascetic Shah Jee who tells him to retrace his steps to find Heer. The priest who performed the marriage and her family now admit it was without her agreement and invalid and agree to her marrying Ranjha, but before that can take place she is poisoned by Kaido.
It is easy to see why this story has been described as a Punjabi Romeo and Juliet. Mushfiq Murshed's version tells it very simply with a strong emphasis on the rights of women within Islam, despite the patriarchy of the 18th century rural world in which it is set, and while others condemn Ranjha for playing his flute in the mosque he makes a case for its importance of music to his life and his offering it as a gift to God.
The telling, in rhymed verse, tends towards melodrama with Adnan Jaffar's Kaido confiding in the audience that it is fate not his volition that makes him "destined to create chaos and make life a living hell". Rasheeda Ali is charming as Heer and Ahsan Khan makes an innocent oddball as Ranjha, set against the more stolid playing of the members of their families. Atmosphere is set by Punjabi music with the characters' solos in more western style, often quite long arias, and there is some beautiful flute playing by Kansia Pritchard and lively drumming, including a sequence where the audience provides alternating rhythms.
The setting involves little physical scenery, being mainly projected, but the stage is often swirling with colourful costumes, their silks sparkling with glittering ornament whether a village dance or choreographed wrestling. Scene changes are deliberately extended as the lighting changes and gauzes move up and down putting an emphasis on the music that accompanies them.
Farooq Beg's direction alternates calmness and energy, Owen Smith and Suhaee Abro's spirited choreography bursts onto the stage like a firework display and, though many of the performances match the dramatic style of the characters resplendent moustaches, the production is infused with a simple honesty and enthusiasm that finds a warm response in its audience.
This is a musical with a difference—not least in a stirring number that asks, "what will you tell the creator?" While challenging the values of patriarchal society, it is also the story of a spiritual journey.
Reviewer: Howard Loxton