Isolated But Open: Voices from Across The Shutdown
Rachel De-Lahay, Anders Lustgarten
Papatango Theatre / Nick Hern Books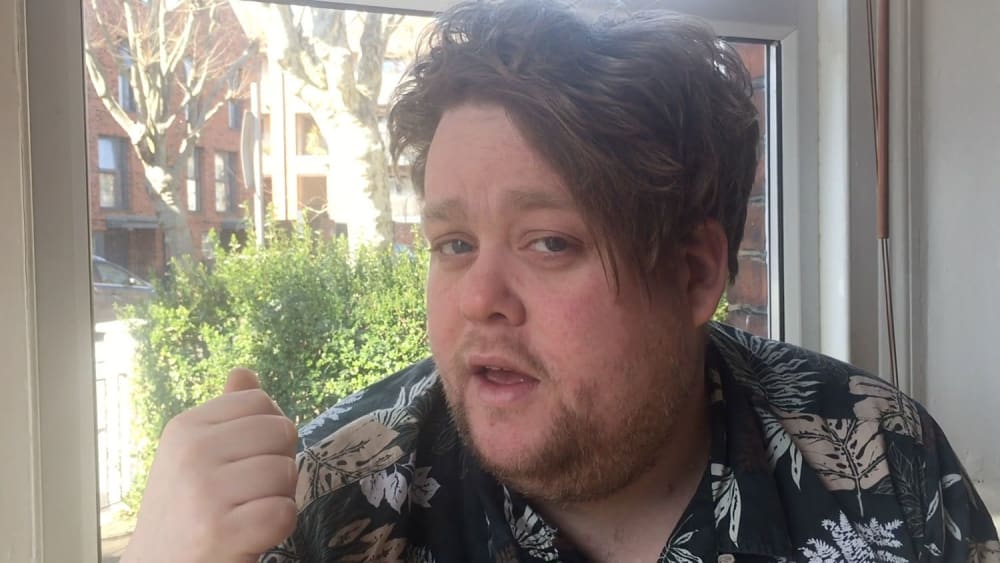 As the window for monologues for this Papatango and Nick Hern Books script call closes (attracting more than 2,000 entries from which ten will be selected), the two commissioned pieces from well-known playwrights Rachel De-Lahay and Anders Lustgarten have now been released, and they are very different types of plays.
In Rachel De-Lahay's Balcony Bonding, Susan Wokoma is Amy is at number 7 in Doon House (?), which is perhaps a housing block or student accommodation, addressing a Facebook Live group she's set up for other residents of the building. Wokoma's totally convincing, hesitant delivery and wobbly camerawork makes it look like a real amateur livestream in which she tries to identify the people watching her as their names pop up on her screen and then tries to rally them into an impromptu singalong, with a small amount of success.
The title of Anders Lustgarten's Solastalgia is defined by Wikipedia as "a neologism that describes a form of emotional or existential distress caused by environmental change," described by philosopher Glenn Albrecht as "the homesickness you have when you are still at home" resulting from the home environment changing in a way that causes you distress. We're probably all suffering from this at the moment to some extent.
Danny Kirrane delivers what amounts to a lyrical tribute to the tree, referring to trees as 'gods', describing their life cycles and explaining how integral they have always been to human society, and how we barely notice them any more. It is slightly more technically ambitious than the other piece as it has a few location shots of trees edited into the general domestic setting and it makes no pretence of being off-the-cuff dialogue rather than the delivery of a prepared text.
Two very different pieces of a little over five minutes each, so both can easily be watched together during a coffee break. Perhaps neither is world-shattering drama, but they amount to an entertaining and thoughtful diversion from our current situation while taking their cues from it.
Reviewer: David Chadderton