Isolation
Elijah Young
The Takeover (Customs House Learning and Participation Team)
The Customs House, South Shields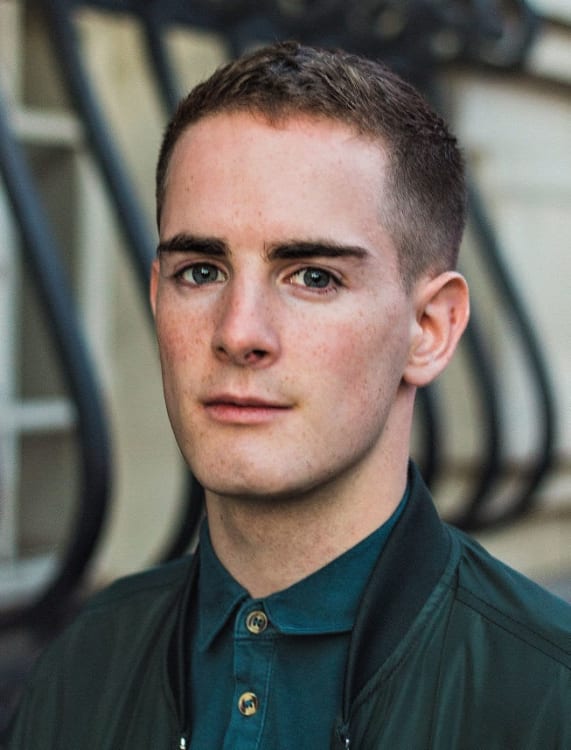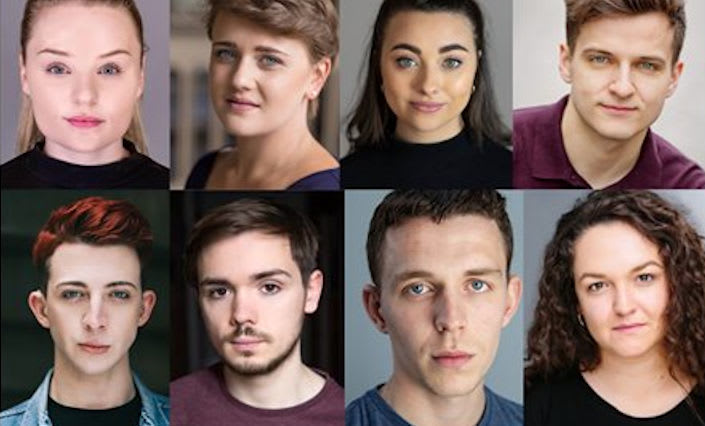 In 2015, the Customs House launched the Takeover, an initiative which gave young people up to the age of 25 (from across the region and not just South Tyneside) control over all the programming of the venue for a week: theatre, music, visual arts, film, workshops. Last year, for the first time, it appointed a young writer-in-residence (Reese Connolly, 24, from Prudhoe in Northumberland) who developed a play WORMTOWN, which was performed on 1 June by a cast of young NE professional actors. This year, the writer is 21-year-old Elijah Young from Teesside and his play, Isolation, was performed by eight under-25 young NE professional actors on Friday 31 May 2019.
Beginning writers are often advised to start by writing about what they know, and Young does this, writing about one of those experiences we all share, school. He sets his play in what is now called Isolation, in which the disruptive are separated from the mainstream, given work to do on their own, and are supervised by a teacher, supposedly in total silence, and having no contact with the rest of the school during the entire day. Back in the dim and distant past when I was a teacher and pupils wrote on wax tablets, we called it "Withdrawal", but it's the same thing, equally disliked by both students and teachers.
But this is a particularly important day, the anniversary of the suicide of Connor, one of their fellow students, who is to be commemorated by a special assembly during the afternoon, an assembly which those in Isolation will not be allowed to attend. This matters to Dale (Cameron Sharp) and Poppy (Jude Nelson) but not particularly (or so they say) to the others, Stephen (Jake Jarrett), Mikey (Daniel Watson), Zara (Kiera Falcus) and Ashleigh (Abigail Lawson). One of the teachers in charge, Mr Bates (Jack Lloyd), is a supply teacher and so knows nothing about the situation but Miss Russell (Daneka Etchells) is sympathetic.
Young really captures the atmosphere and the tensions of a small group kept together in a small room and not allowed to make contact with the rest of the school, particularly at a time when emotions are running high. That in itself is not, perhaps, terribly surprising given his closeness in age to the to the majority of his characters, but his imaginative sensitivity is such that he also clearly understands the teachers and their feelings and preoccupations: Mr Bates's insecurity on his first day and Miss Russell's genuine love for the (as she quite properly sees them) children in her charge.
There's a nice mix among the students: Dale is openly gay but such is his strength of character that any thought of being bullied is clearly in the past and, as for Poppy, why she is there is really puzzling, for she is obviously committed to taking a full part in school life and is desperate to play the Narrator in the school show, Joseph and the Amazing Technicolor Dreamcoat. Stephen and Mikey are a couple of Jack the Lads, with typical teenage boys' preoccupations, from football through money to the size of their penises. Mikey, though, is hurting inside. And Zara and Ashleigh have that teenage girl self-confidence which can so intimidate the male of the species at the same age, eliciting a false bravado behind which lies their lack of self-confidence.
But the play is funny too. There is a lot of laughter, along with some moments of real pathos. And, as an audience, we are taken on quite an emotional journey. Our initial reaction to these young people—the inevitable reaction to the stereotypes we at first believe they are—changes as we are led, almost gently, into a fuller understanding of them.
The writing, then, is sensitive and real, and it is supported by fine performances from a talented young cast under the direction of Jake Smith.
Huge congratulations are due to the Customs House for facilitating a marvellous opportunity for young people at the very beginning of their theatre careers and to the funders who make it possible. It was really good to see the theatre and the bar packed with young people and buzzing with the excitement of it all. Long may it continue!
Reviewer: Peter Lathan