It's not me...
Choreography by Wayne Parsons, written by Ankur Bahl
VOXED
Dance City, Newcastle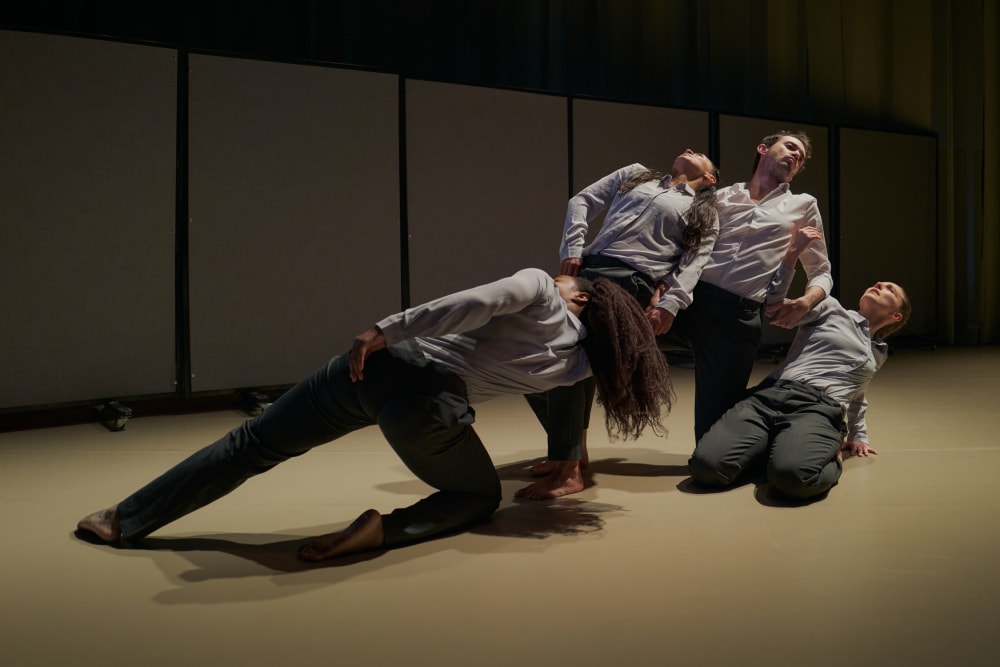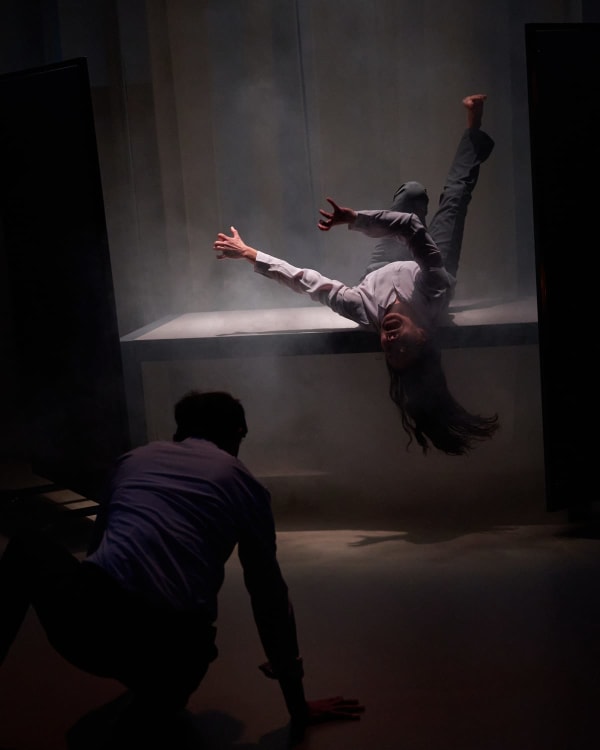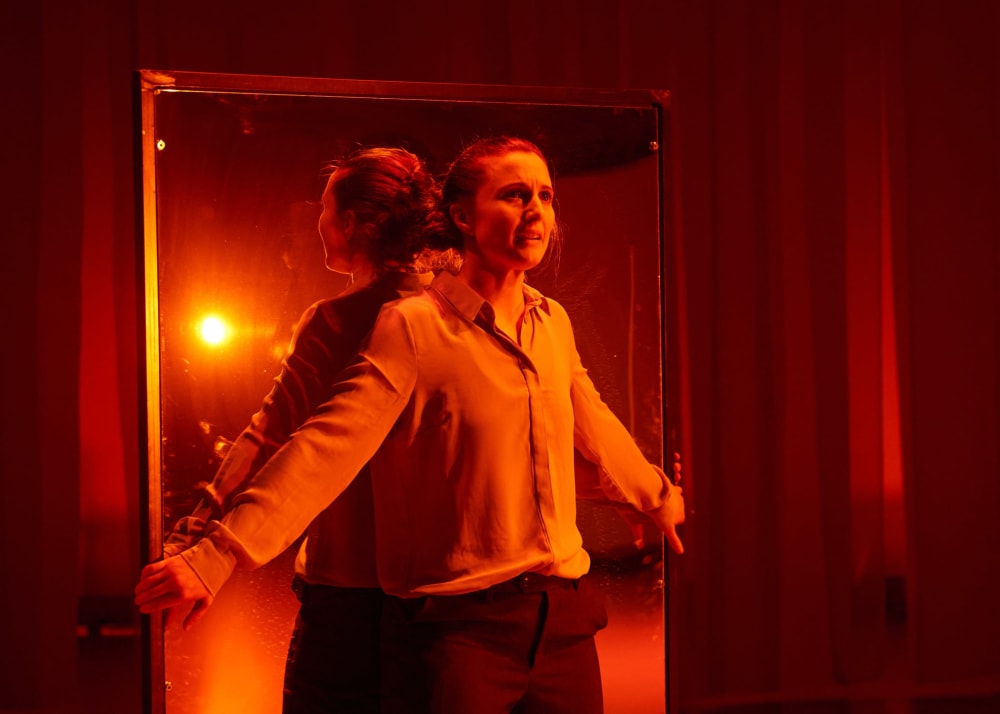 VOXED, associate company at Stephen Joseph Theatre, Scarborough, premièred its latest work It's not me… at Dance City on Friday 2 December to a well-filled auditorium. It's a strong and moving dance theatre performance about climate change using text, dance and music.
The premise is a conversation between Earth, played by an unseen Juliana Lisk, and a white man performed by actor Michael Marcus; three dancers, Alethia Antonia, Vanessa Guevara Flores and Katie Lusby, complete the ensemble.
It opens in a sparse, beige space created by Nicolai Hart-Hansen, who also created costumes: the ensemble, clad in office outfits, is static on stage and 'the man' starts to talk. He doesn't know where he is or whom he is talking to, but it becomes apparent as the performance proceeds that this is a future England and he's in his back garden talking to the Earth itself.
The pace intensifies as the scene shifts into a series of sections that explore different issues, mainly through text and with additional, often very evocative movement. The man acts as the motor of the conversation, representing both fossil fuel and, later, pharmaceutical bosses, integrated with episodes with his family, consisting of a wife and daughter. Earth challenges him to think about his actions.
Screens on wheels, moved by the dancers to good effect, create different locations and situations, skilfully and suggestively enhanced by Guy Hoare's lighting, which brings depth, atmosphere and drama.
The subject matter feels pertinent and sometimes the conversation is quite startling; the episodes with his family are genuinely moving, with solos and small duets from the dancers, as they portray the daughter, the wife and also colleagues. The relevance of the title becomes increasingly clear.
The excellent, but not overpowering music and sound are by Max Pappenhiem. There's a sense that the unexaggerated sound and visual design helps us, the audience, experience what could be otherwise overwhelmingly awful. The final scene is an impressive whirlwind of intensity.
In terms of performance, I was particularly struck by Antonia's powerful and expressive dancing, although I missed not seeing Earth (Lisk) on stage at all.
The audience was utterly absorbed and the final applause warm and generous.
It's choreographed and directed by Artistic Director and producer Wayne Parsons and written by Associate Director Ankur Bahl, with dramaturgy by Pooja Ghai.
Watch out for the tour dates to be announced in 2023.
Reviewer: Dora Frankel