Italian Tenor Arias
Azer Zada
Naxos
Released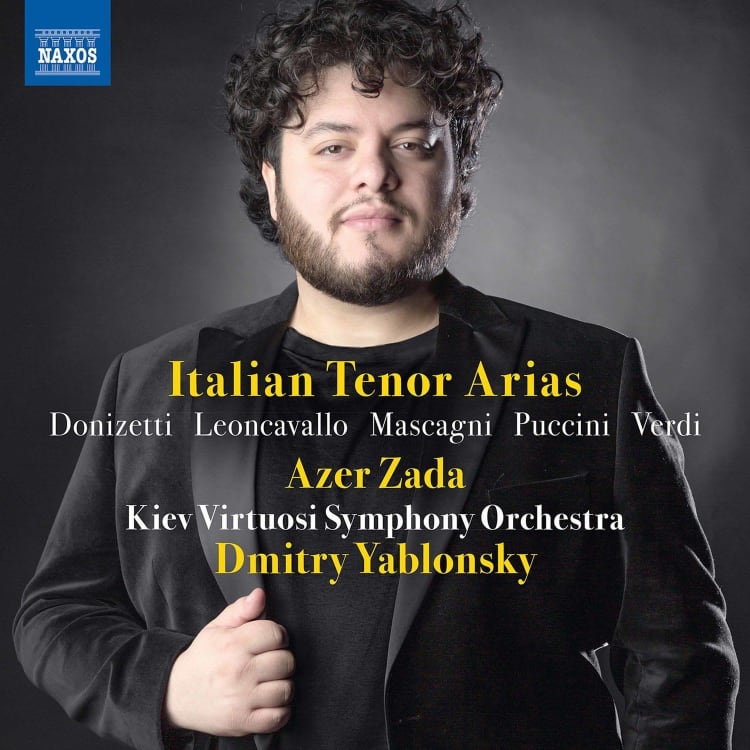 The Italian operatic repertoire offers some of the most passionate and much-loved music in the classical canon.
In this interesting and somewhat surprising collection, Azerbaijani tenor Azer Zada has selected music of moving intensity, dramatic power and spiritual resolve in works by Donizetti, Mascagni, Leoncavallo, Puccini and Verdi.
Amongst the half dozen or so old warhorses, there are three Mascagni intermezzi and very welcome arias from Iris, Verdi's Macbeth and the "Ingemisco" from the Requiem sung with passion and style.
Azer Zada has a fine tenor voice which he uses to great advantage, though possibly a little too much tremolo on occasion: I hope we shall be hearing more of him.
Reviewer: Paul Foss