iTMOi
Akram Khan Music by Nitin Sawhney, Jocelyn Pook and Ben Frost
Akram Khan Company
Sadler's Wells Theatre
–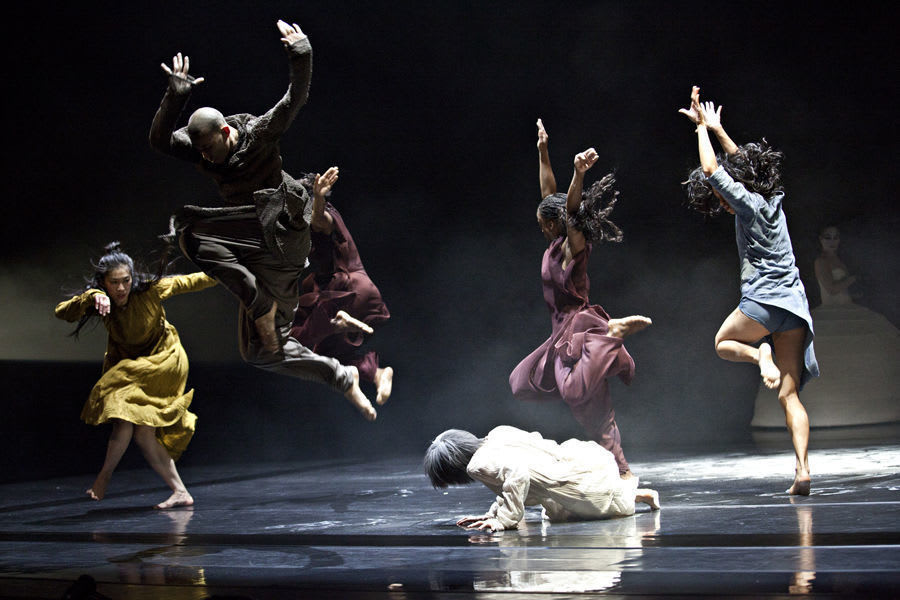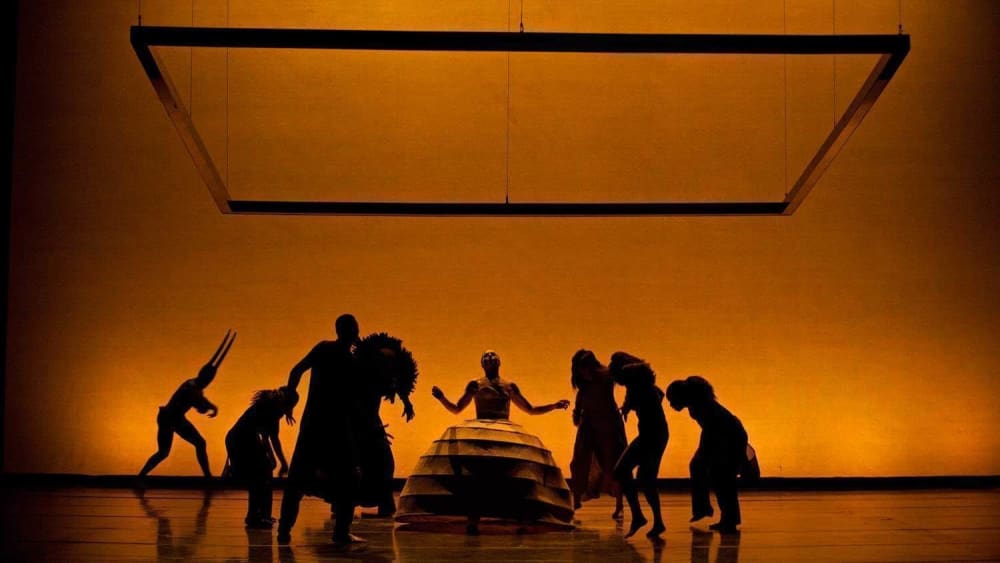 "In the mind of Igor" is what that strange acronym stands for and this work is a response to a commission from Sadler's Wells to create a work inspired by Stravinsky's The Rite of Spring 100 years after that ballet's Paris première.
With its first performance at Grenoble last year, iTMOi waited until the exact day of that centenary for its Sadler's Wells debut and now is back again.
iTMOi certainly echoes Rite in its elements of sacrifice and ritual, but this is less about Stravinsky's exploration of Russian folk memory than what is going on in Akram Khan's own fertile imagination. He presents an exciting and eclectic mix of images and idiosyncratic movement that held me gripped as it alternated wild abandon with pregnant moments.
There are flashes of recognition, such as a frieze-like silhouette that recalls Nijinsky's Faun, and images that resonate but aren't quite identifiable. Is there an intended reference or is it that Khan is digging into shared primeval memory in a work that is almost self-indulgent in its theatricality?
In the blackness of the expectant auditorium, a harsh noise explodes, followed after a moment by the tolling of a single reverberating bell keeping the audience waiting almost unbearably long. At last, filtered shafts of light, through which the smoke of incense or a sacrificial altar is slowly rising, reveal a black-robed shaman (T J Lowe), his garments flailing as he gruntingly gyrates. For a moment, a pair of red-eyes seem to glow in the darkness and are gone. Much, much later, another double flash of red identifies what it was one saw.
Among the Shaman's cries and guttural exclamations, he seems to mention his son. Immediately, one thinks of Abraham, that sacrificing father figure of Jewish, Christian and Islamic cultures, though here it seems no heavenly hand has stayed his knife.
That sets the theme for an hour of dance that defies any exact interpretation, though there are recurrent characters and repeated tropes in the rituals that follow. The Shaman is joined first by a young girl (Ching-Ying Chien) and then others, leaping in abandoned frenzy.
The girl is later anointed as a chosen sacrifice by a white-garbed, hieratic female (priestess or goddess?) in elaborate headwear and a hooped crinoline than can swallow people and disgorge them differently. A young man persistently snatches her from the ritual and then, smothering himself with the anointing powder, offers himself as a replacement victim.
There is a strange horned creature, a man in a hooped, red-lined black skirt which Khan uses to create some intriguingly eccentric images and what appears to be a cruelly torturous killing before the white hat is passed on to the young girl, who will presumably preside over the next year's cycle.
This is all performed with Khan's idiosyncratic choreography, which can switch from apparent wild abandon to extreme stillness, at times incorporating a suggestion of folklorique elements. Sometimes, the stage is full of wild frenzy, sometimes the attention focused on the movement of a wrist or the dancers freeze in matching posture to an extended silence punctuated by what could be the sound of dripping water or of spotlights cooling.
The score, written independently by three composers, is amazingly combined into a whole, occasionally different elements overlapping: rich cello tones or baroque-sounding voices overlaying more exotic pounding rhythms.
This is a show driven by Khan's fervid creativity and vivid imagination, danced with amazing energy by a company of skilled dancers. It is frequently very beautiful, often unsettling. I found it fascinating.
Reviewer: Howard Loxton