Jack and the Beanstalk
Peter Duncan
Jack be Nimble
–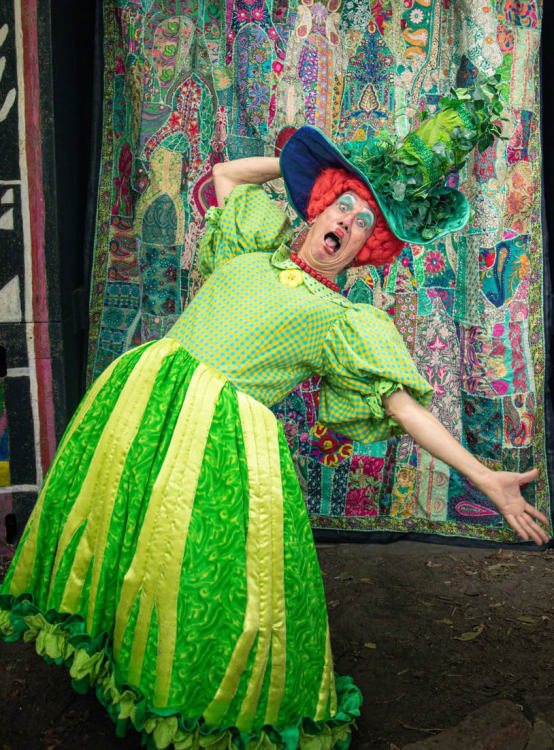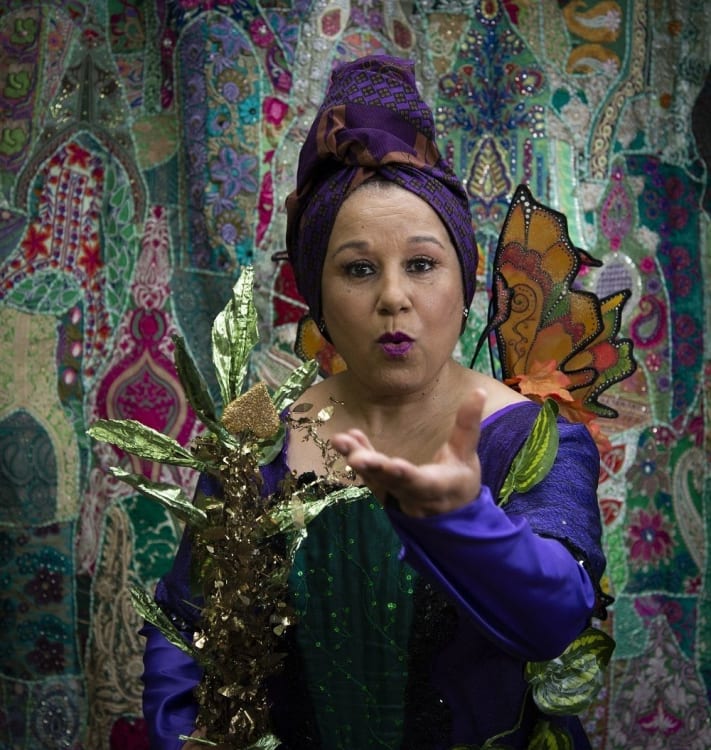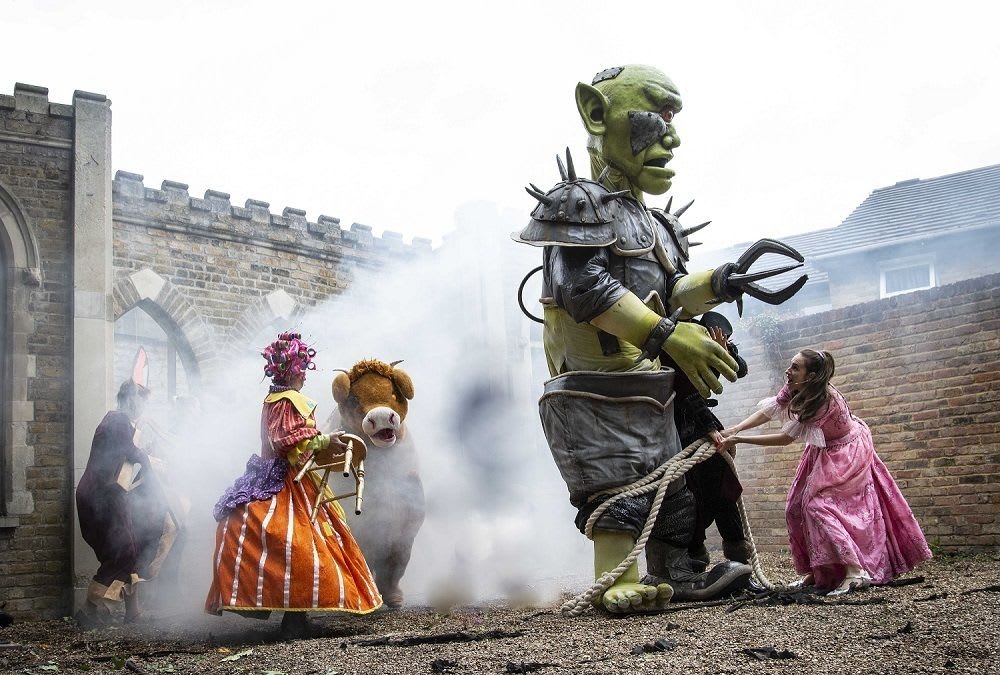 As we count down the days to Christmas under a new COVID-19 tier system, one thing's for certain, regardless of where you are in the world, panto season isn't cancelled!
Back in the summer, ex-Blue Peter presenter and Chief Scout Peter Duncan stayed true to the scouting motto "Be Prepared" and with a little help from his friends created a garden panto which is now available for all to stream online in a perfect example of "Here's one I made earlier!"
Embracing Jack and the Beanstalk, Duncan's production straddles the world of pantomime and children's television full of story, songs and silliness. Framed by a little girl using her imagination to dream up a fairytale by the fireside, soon the audience is transported outside and meets a whole host of familiar characters, from Nicola Blackman's bubbly Garden Fairy to Duncan's madcap Dame Trott and Jos Vantyler's sinister Fleshcreepy who channels Richard O'Brien, Noel Fielding and Drag Race UK winner The Vivienne in equal measure.
One of the biggest challenges of such an approach is that all-important component of pantomime: audience participation. Here, cast members speak directly to camera and pause, waiting for a reaction before they continue their dialogue. Viewing with the now-permitted three-family bubble over Christmas might just replicate the Yuletide atmosphere of Pantoland with everyone joining in full of excitement or having been at the eggnog. Without this, the pantomime exists in a vacuum.
Running at 85 minutes, Jack and the Beanstalk does feel a tad long, especially when compared to the usual 30-minute programming of children's television. Reducing to an hour would help streamline the streamed show which stalls somewhat after a seemingly resolved plot is restarted with a return to the Giant's castle to save Daisy and a slow vamp of "If I Were Not In Pantomime" that only at the very last minute descends into chaos. This is then followed by the all-traditional songsheet complete with bouncing ball sing-a-long, a technique which might help encourage interaction earlier in the show.
The location setting works well as domestic gardens become pantomime playgrounds. With so much lush vegetation, it is a shame that the tree used for a beanstalk doesn't receive its own transformation and a green screen sequence of Dame Trott flying off course jars somewhat with the otherwise organic and homely setting.
Duncan's script is full of pantomime classics, including a novelty slosh scene about food set to music. As seen in his production at Poole Lighthouse last year, 2020's Jack and the Beanstalk still retains a strong environmental stance featuring lyrics and lines about global warming, saving the planet and chlorinated chicken.
COVID-19 jokes are peppered throughout including nods to social distancing and lyrics about lockdown, not to mention Dame Trott's flight into the atmosphere where she encounters an all-new meaning to "Hands, Face, Space." Living in lockdown has meant we've all had to adapt and there's a sweet moment towards the end of the show where Jack and Jill are finally able to kiss thanks to the innovative intervention of a protective screen.
Bringing plenty of magic into the home this Christmas, Jack and the Beanstalk keeps the traditions of pantomime alive and reminds us all of the genre's willingness to adapt and evolve in order to survive.
Reviewer: Simon Sladen