Jack and the Beanstalk
Paul Hendy
Evolution Productions
Ashcroft Theatre, Fairfield Halls, Croydon
–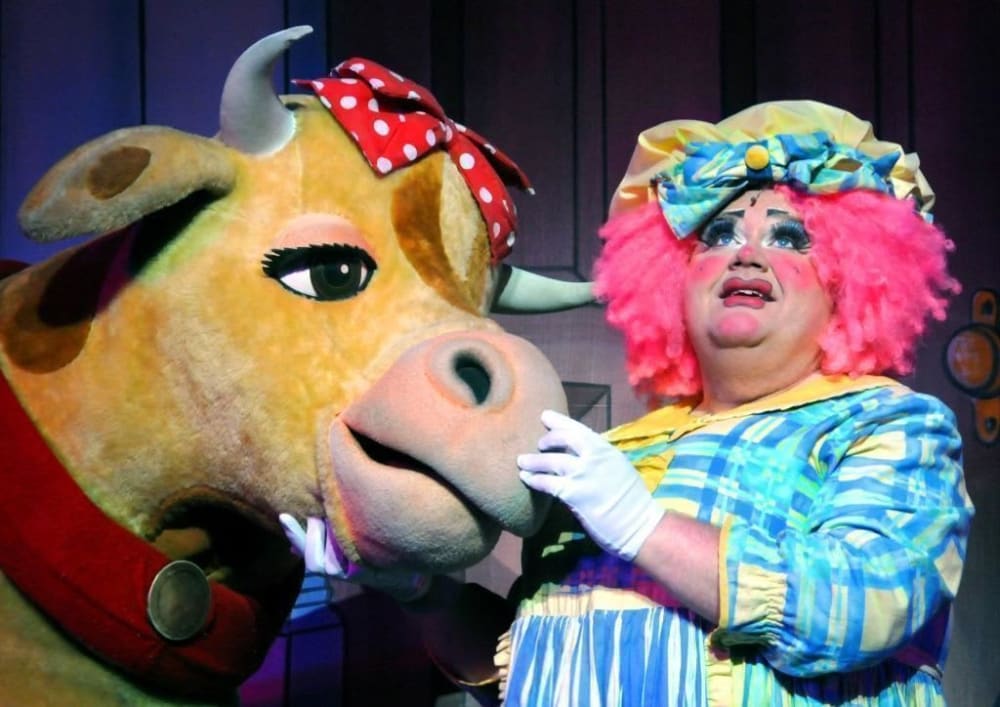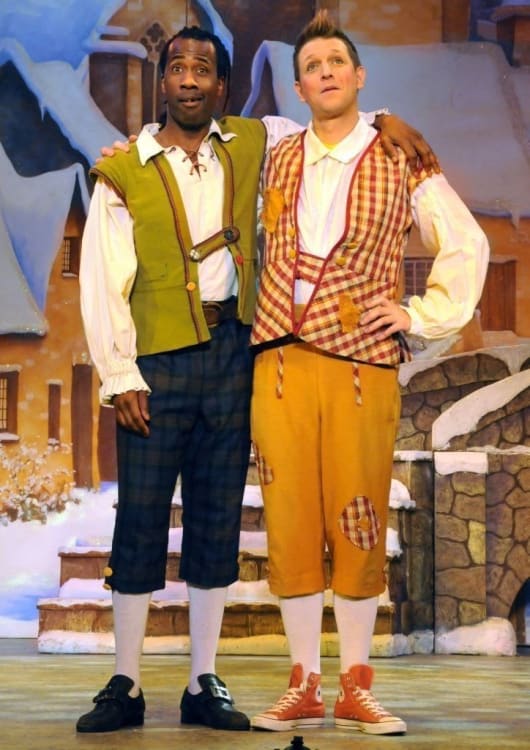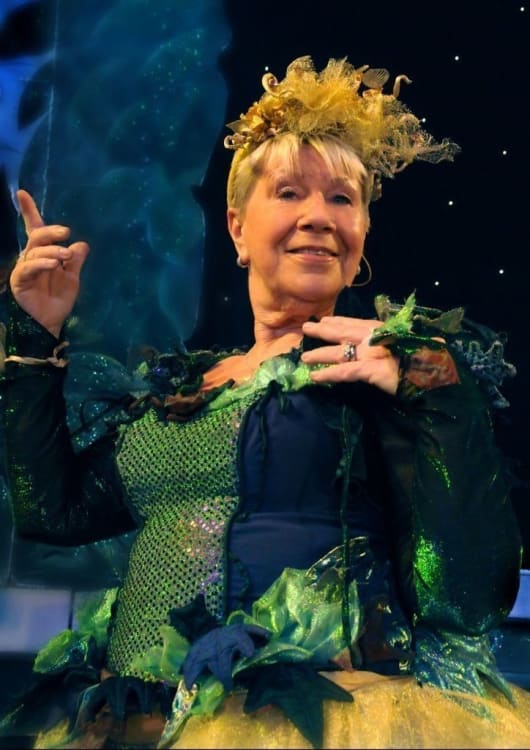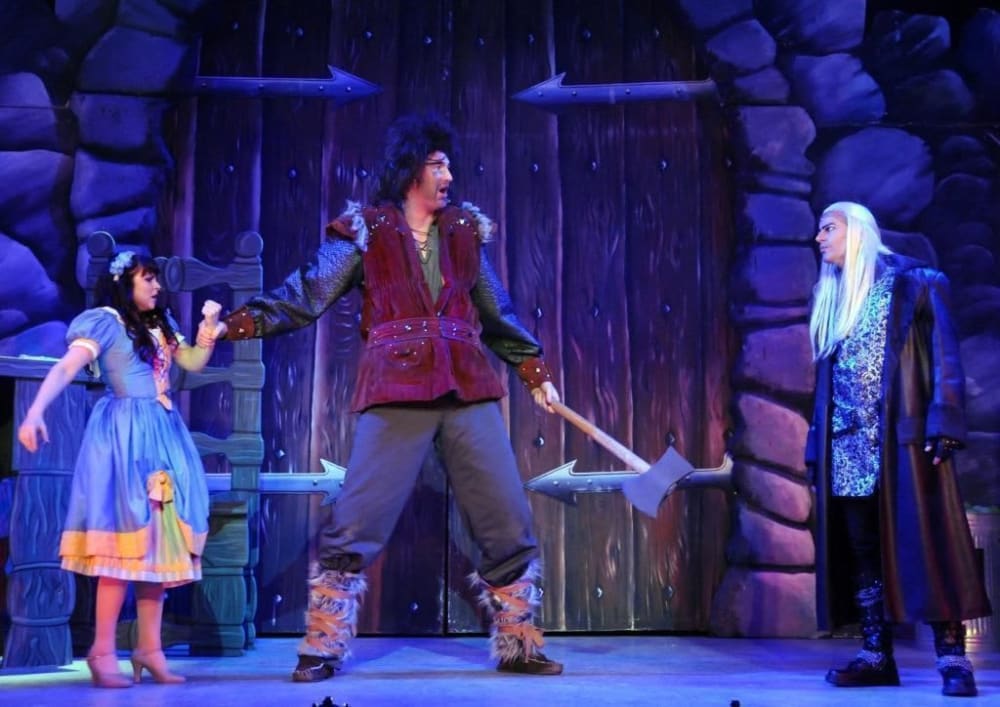 Earlier this year the greatest show on Earth came to London with the Olympic and Paralympic spirit infecting the nation as they watched double Olympic champion Mo Farah and Usain Bolt sprint to victory. Of all the pantomime tales, Jack and the Beanstalk is rife for Olympic allusion as Jack has to achieve the most athletic feat of them all - climbing a 100 foot tall beanstalk and battling a Giant - and so it is only fitting that in this production he makes his ascent to Elbow's 'One Day Like This' which was heard so frequently throughout London 2012.
2012 marks Evolution Productions' second year at the Ashcroft Theatre and Paul Hendy's script clearly outlines the relationship between Giant Blunderbore and Fleshcreep, whilst providing a strong quest narrative from the moment 'Holding out for a Hero' greets the audience as the show's opening number.
Once upon a time, Dr. Fleshcreep was banished from Merrydale whereupon he turned to science to create a monster that would scare King and country and make him rich as result of taxes. This clear back-story gives Jay Worthy plenty to get his menacing teeth into as he sets out to make everyone's life a misery, especially the number rap loving Jack.
In the title role, star of CBeebies Sid Sloane is the lovable hero who the kids adore and who ultimately saves the day. Along with his 'twin' brother Billy, played by Herbie Adams channeling Brian Conley, the two share the role of the Comic and both end up getting the girl, even if Silly Billy's future bride does go by the name of Colin…
Their mother, Dame Trott, is a sight to behold in her bold costumes played by Quinn Patrick, well and truly embarrassing a potential suitor when in need of first aid. Patrick's Dame shares much in common with the Clown archetype and brings tears of laughter to the audience's eyes as Super Mum, as well as sorrow in a particularly tender parting with Daisy the Cow who is sold for what Jack believes to be more gold than Team GB won at the Games.
Hendy's script ticks off all the panto staples, including a slapstick dairy sequence, but the production hasn't quite found its feet with this scene yet and a front cloth piece full of cheese gags requires the pace to be turned up a notch to bring it to life.
Laila Morse's East End Immortal is a hit with the audience as her no-nonsense Fairy Sugarsnap sprouts references to Phil Mitchell and provides Jack with a magic remote control. Although popular with Croydon's panto patrons, Morse doesn't appear quite settled in her first panto appearance and at times you can sense the cast's nervousness when a spot of silence lasts that little too long.
As the regal royals, Gareth Williams and Gemma Sutton really drive their scenes and make their parts memorable for all the right reasons. Williams's King Eric is an eccentric delight with wonderful comic timing, whilst his on stage daughter Sutton exemplifies the notion of the triple threat performer. Her Princess Tamara lights up the stage as her glorious voice belts out many a heroic tune from Bonnie Tyler's 'Holding Out For A Hero' to Hercules's 'Hero to Zero'; however, it is a shame that when trapped in the Giant's dungeon, her vocals to Mariah Carey's 'Hero' are drowned out by unnecessary click track backing vocals, which could surely have been provided by the ensemble who are absent from the stage at this point?
Casting Europe's tallest man Neil Fingleton at the Giant means no stilt walking for the ensemble as they take up the role of skeletal pilots who guard his castle in the clouds. When first revealed bathed in smoke in Act Two, shrieks cry out across the audience as they look on in disbelief at Blunderbore Fe-Fi-Fo-ing in the stalls and taunting those nearby.
Audience participation in the form of pea throwing to topple the Giant is a big hit with the crowd, but is it a shame that we're not invited to join in with the bench gag to help ward off the ghosties and ghoulies by singing the Ghost Gag classic 'Always Look On The Bright Side Of Life.'
With some fresh new jokes and plenty of the classics, Jack and the Beanstalk is a fun-tastic pantomime adventure.
Reviewer: Simon Sladen