Jack and the Beanstalk
Phil Walker
Preston Guild Hall
Charter Theatre, Preston
–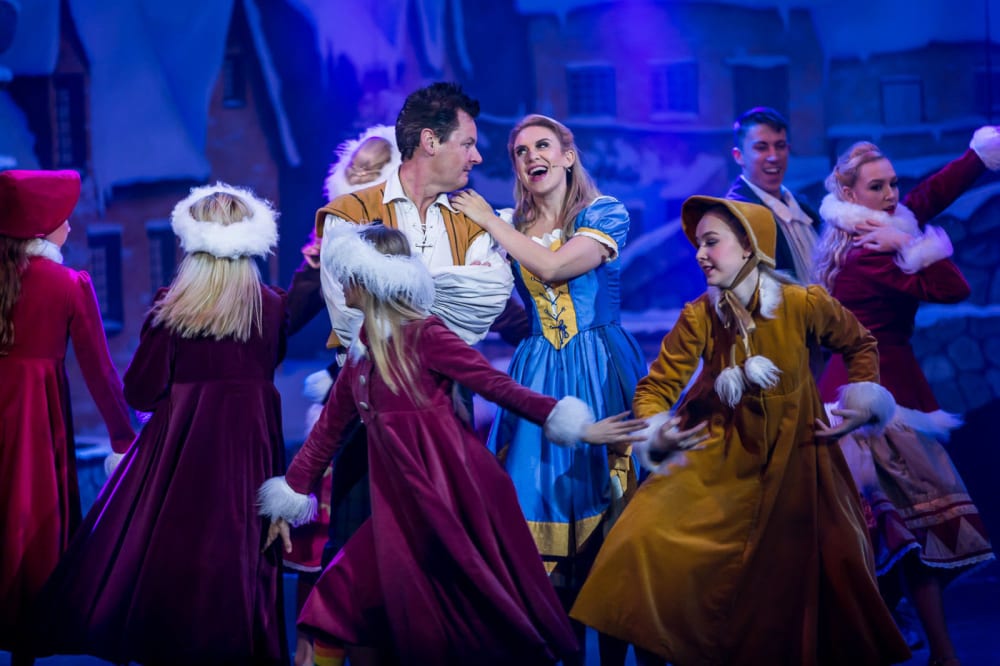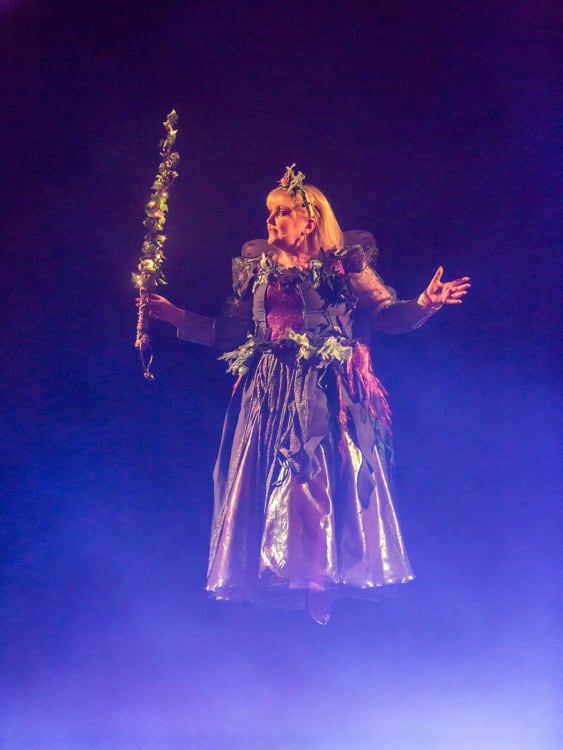 It may be a homegrown beanstalk but the Charter Theatre's annual panto serves up a feast of fun for all ages.
The venue started creating its Christmas shows in-house a few years back, no small undertaking for a theatre more used to taking in visiting productions. So it once again taps into an obvious wealth of local talent to come up with a show that is as Lancashire as it comes.
Of course it helps when two of the stars hail from the county's showbiz dynasties. Phil Walker, son of Roy but with his own entrenched reputation as a comedian, has again written, directed and taken the lead role as Jack. No-one will begrudge him headlining for a moment. His consummate ability to pitch jokes (scores of them) that hit home with children and adults simultaneously seems a rare gift nowadays.
Linda Nolan, as The Fairy, is the other famous name and she's evidently still in the mood for singing as well as dancing, even if her running gag about the latter has to wait for the final curtain.
It's maybe the first time both stars have flown into a show, but then the special effects throughout this production live up to their description, extending into both outsized beanstalk and a seriously large giant, besides a large-scale magic trick. The lighting effects alone would not shame a rock concert.
Preston TV actor Marvyn Dickinson takes an almost unhealthy delight in being the baddie Fleshcreep; Charlotte Dalton's stage presence and singing talent earns her a recall after appearing in last year's show; and Ian Good proves there's nothing like a Dame to round off a strong cast. Even if John, the centre of first night audience involvement, came close to matching him for comic abandon...
Choreographer Nicola Figgins blends the abilities of her four principal dancers with those of teams from Sandham Fitchett Dance School to come up with a series of energetic and eye-catching dance routines.
Opening night may have run to nearly three hours but you won't have heard any complaints from an audience that knows good value when it sees it...
Reviewer: David Upton