Jack and the Beanstalk
Alan McHugh
Qdos Entertainment
Darlington Hippodrome
–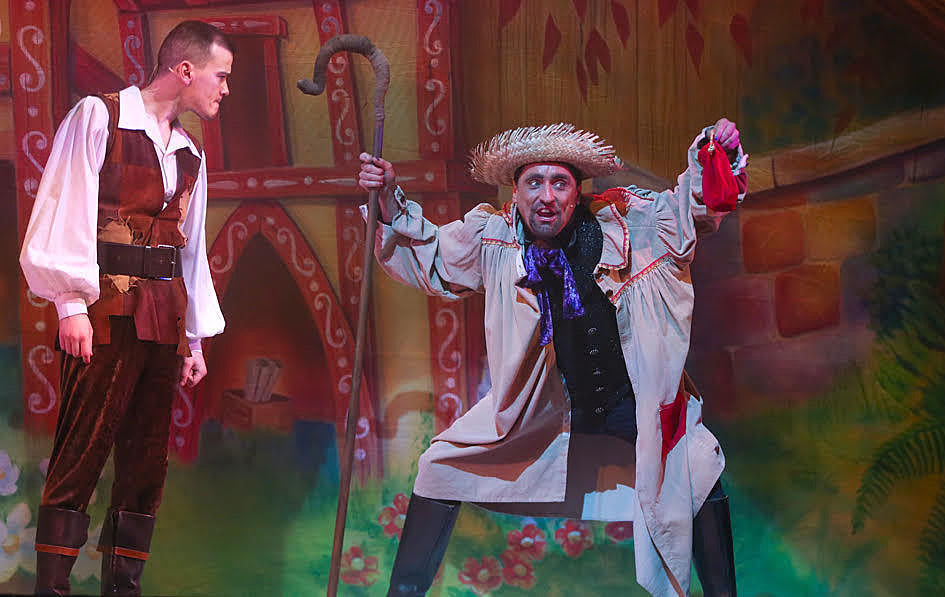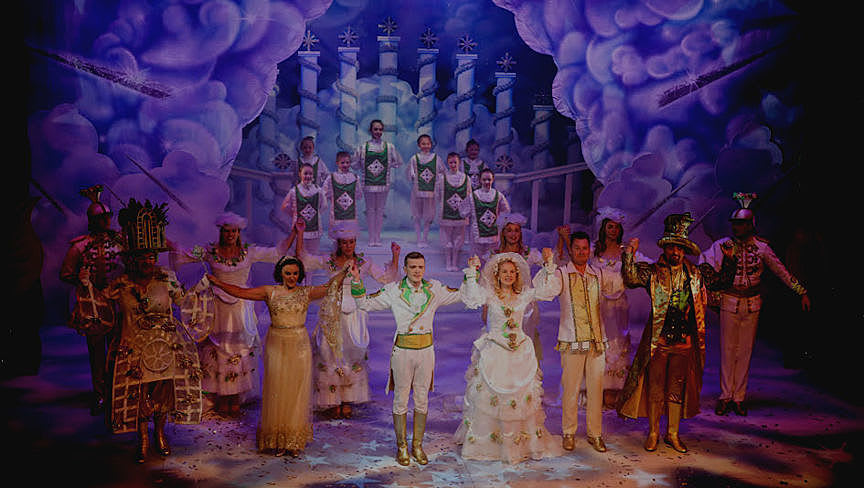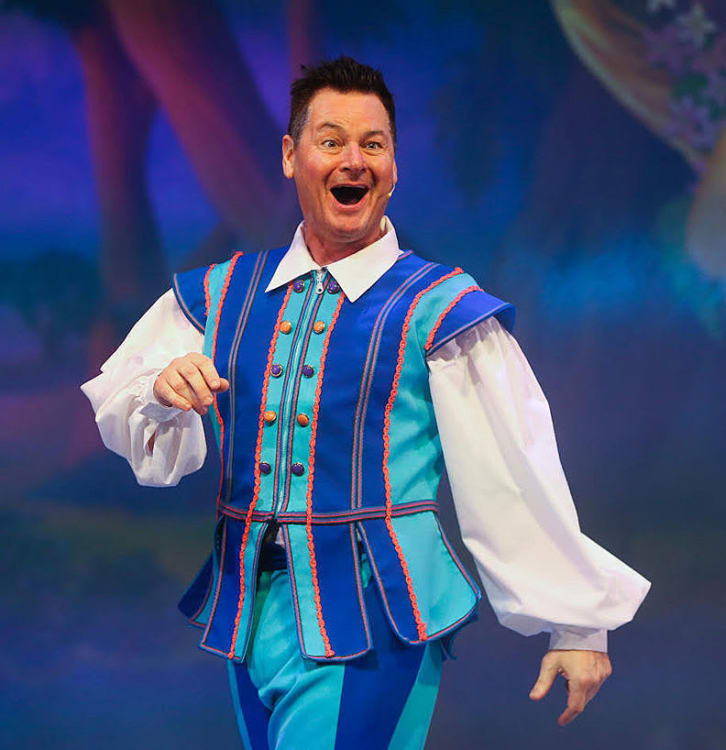 "Fee-fi-fo-fum, I smell the blood of Darlo scum!"
Those are the words of Giant Blunderbore. Thankfully, for him, he's huge, downright ugly and not someone who you'd actually want to mess with, especially if you come from Darlington and are easily offended at being referred to as 'scum'. Actually, he looks a bit like the giant from Roald Dahl's BFG and is one of the best things about Darlington's production of Jack. I don't come from Darlington, so I'm not offended.
Jack and the Beanstalk is one of those 'once-upon-a-time' fairy stories that, in this case, meets Strictly Come Dancing head on. Not the easiest of marriages, but with Strictly's head judge, Shirley Ballas, in one of the lead roles as Mother Nature (the fairy godmother), I guess dance had to be the main theme. Ballas is light on her feet, showing off her dancing skills with amazing energy and a complexity that belies her 59 years. As she herself says, only slightly out of breath and off script after one of her more energetic routines, "not bad for being nearly 60." Not bad indeed.
Visually, this production has it all: beautifully painted sets and plenty of them, amazing costumes from Mike Coltman Speciality Costumes—the Dame costumes are magnificent, extravagant creations—and the final wedding scene is just a budget-smashing, sumptuous delight. The Joanne Banks Dancers are well choreographed and look so cute in their sheep costumes and Moo Moo, the cow, definitely has the 'awwww' factor. Watch out too for the giant rat, who makes a meal of the 'behind you' scene that had the children in the audience shouting their heads off.
Here, I have to admit, that I don't watch Strictly; but then at least half of the audience won't have even heard of it either: the small children who are probably in bed before the programme actually starts. I do actually love to watch dance of any kind and I did appreciate Gerry Zuccarello's inventive choreography, however I did feel that ballroom dancing was overused, especially in the first half, and I could tell, though I didn't quite understand, that there were things going on that I would have appreciated and probably found funny if I'd watched the programme on the telly. My assistant reviewer, my grandson, 5-year-old Otis, got a bit bored in the first half and began fidgeting and asking when the giant was coming on. That said, the hip-hop routine from George Sampson's Jack was spectacular, as was the company "Singing in the Rain" routine, complete with yellow sou'westers and blue umbrellas, and the Dance Off competition was just fabulous.
Although the first half is a little short on actual pantomime 'business', there was still plenty going on with a dastardly Daniel Taylor as the boo-hiss-baddy, Fleshcreep, and the utterly fabulous Phil Walker as Simple Simon. Walker's prowess for numbskull comedy in the tongue-twisting scene is extremely amusing. His attempt at passing on the ever-extending lines that went something like "Shirley Short at the sushi shop sells sushi on Saturdays" caught George Sampson's Jack saying an accidental swear word. This proved too much for Sampson, and convulsive laughter took over. He dropped his head, his shoulders shaking and attempted to compose himself, and failing superbly, he brought the show to a giggling standstill.
The last scene before the interval involves the magic beans turning into a beanstalk; however, I think one of the dry ice machines failed spectacularly and we didn't get to see anything through the fog other than possibly some moths in silhouette form. However, it was press night, and something always goes wrong on press night (it's Murphy's First Night Theatre Law), but the company coped really well and just got on with it.
The second half is amazing, Iain Stuart Robertson's Dame Trot gets more and more deliciously ridiculous, his costumes get better and better and his jokes get worse and worse. Robertson and Walker are awesome in the Freddie Mercury, drag-queen-karaoke scene doing a version of "I Want to Break Free" complete with Hoover and those white ski pants with red stripes. In fact, the whole of the karaoke covers caused roars of laughter from the audience and tears of appreciation from me. Musically, the show is spot on in the hands of musical director Chris Pugh on keyboards, with Peter Brent on bass guitar and Sophie Hastings beating perfect time on percussion.
A must-mention for a lovely duet from Lauren Hall's Princess Apricot and George Sampson's Jack and the final, hysterically funny, routine involving the cast swapping their jobs. The whole cast appeared to be thoroughly enjoying themselves throughout, which is an energy that easily transferred to the audience and that's hats off to the director, Tudor Davies, for a job well done.
And so, the Ballroom Beanstalk grew on me and turned out to be a dazzling dance extravaganza that was literally full of beans. Oh, and Otis is delighted to report "the best giant ever."
Reviewer: Helen Brown