Jack and the Beanstalk
Jonathan Kiley and Michael Vivian
Qdos Entertainment
Grand Theatre, Wolverhampton
–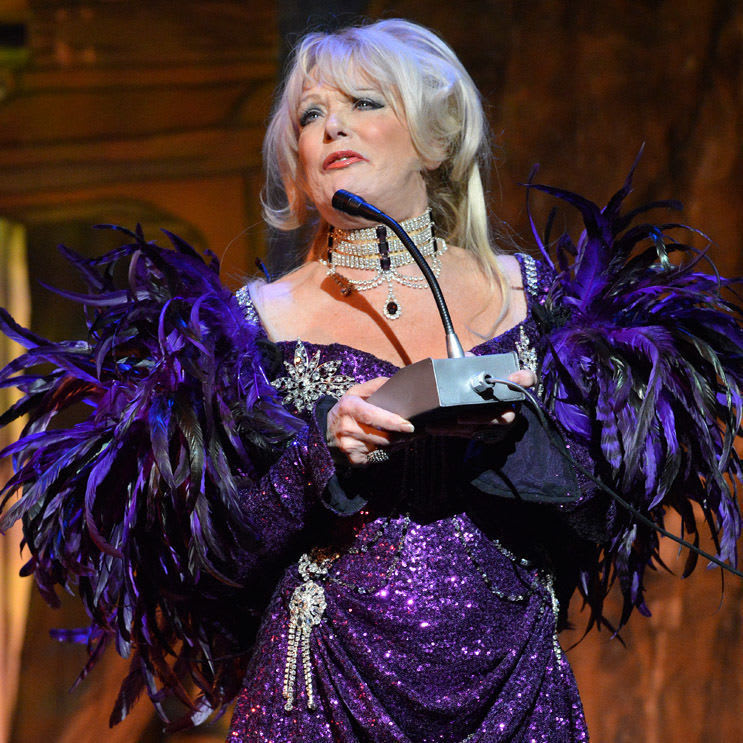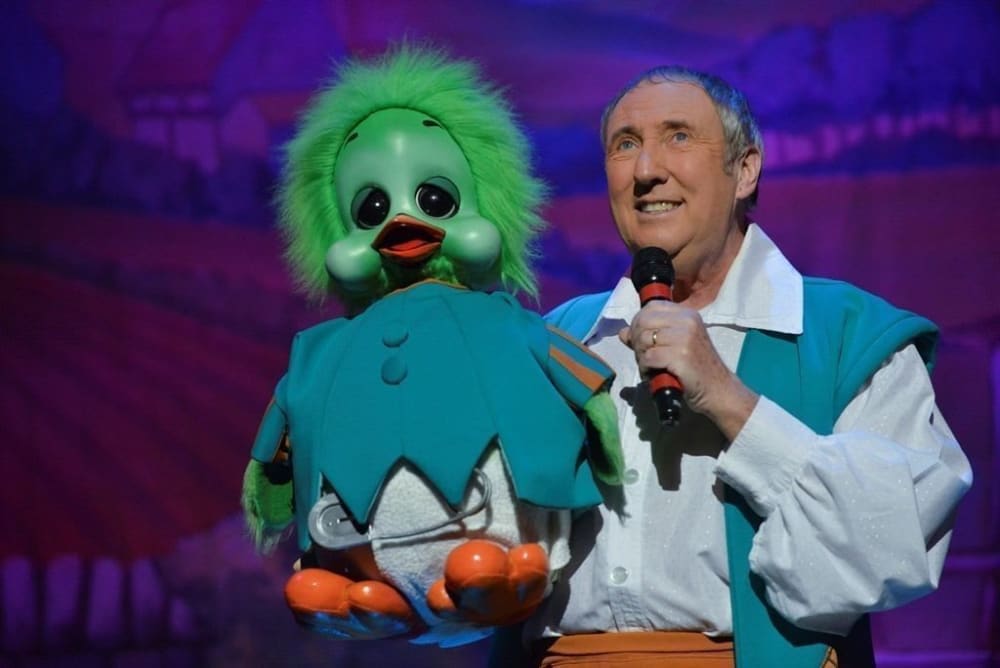 Pantomimes at Wolverhampton's Grand Theatre always have a strong comedy thrust to proceedings and this year is no exception. In a title not seen at the theatre in over a decade, 2012's Jack and the Beanstalk is driven by eccentric and extravagant performances from some of Pantoland's finest.
With the Giant's voice bellowing out during the overture eliciting boos and screams alike, his terror over Wolverhampton is palpable. Blunderbore's rotten regime is ruining the villagers' lives and if they don't pay up he will crush them one by one.
Fresh from her success in Benidorm, Sherrie Hewson channels her TV character in the villainous role of Lady Temple-Savage, manageress of Blunderbore Castle. The ghosting of her ITV1 persona works perfectly as she bosses people about by way of her bing-bong public announcement-style microphone which lies in wait down stage left ready for her next move.
Disguises are a key component of pantomime narratives and although the most famous is Abanazar masquerading as a peddler to get the lamp in Aladdin, the Villain in Jack and the Beanstalk must also adopt a disguise to convince Jack to part with his beloved cow, in this production a very nimble break-dancing Day-Zee. To achieve this, Lady Temple-Savage appears as a Swedish milkmaid complete with ever-changing accent and clog-hopping. A wonderful piece of comic acting, this dairy delight is nothing compared to her psychedelic Hippy who kidnaps the Princess and brings the house down.
Fellow Corrie-favourite Ken Morley plays an eccentric King Crumble with panache, providing yet more comic capers as he searches for someone to rid his land of the Giant in return for his daughter's hand in marriage. With so much of the comedy delivered by Hewson and Morley, the roles of Dame and Comic are slightly redundant and Keith Harris and Orville's sections appear as little more than superfluous front-cloth-fillers, completely detached from the show's narrative.
In the role of Princess Apricot, Sophie Brooke-Ford is a tuneful Princess, whilst heroic Jack Trot played by Ben James-Ellis receives wolf whistles from the audience as he goes about his quest. These cheers and whistles, however, are insignificant in relation to those Dame Trot receives at the Royal Garden Party.
Dressed as Carmen Miranda, Nigel Ellacott's Dame Trot shakes her maracas to a wonderful version of 'Copacabana' re-written with lyrics about Wolverhampton's very own Bilston Markets. Dressed in an array of extravagant outfits, Ellacott also fits a panto-strip routine into proceedings, but is sadly rewarded with the most boring songsheet in the history of pantomime—"My Hat Has Got Three Corners"—which even he, a widely acknowledged expert of the genre and experienced performer, has trouble bringing to life.
Niki Evans returns to the Grand to play Fairy Fortune in her third panto at the venue and conjures up a beanstalk of giant proportions, whilst the eight strong ensemble execute their choreography courtesy of Steven Harris with vitality. An inventive set from Qdos's vast stores conjures up Ye Olde Pantoland in an instance, although it is a shame the impressive beanstalk's transformation begins behind the show cloth hidden from view.
Mock Tudor cottages are nicely juxtaposed with modern melodies such as Kelly Rowland's "What A Feeling", but as contemporary pantomime relies ever more on music as an integral part of proceedings, it is worrying to note just how many stars are miming their numbers, from Priscilla Presley at Wimbledon to Sherrie Hewson at Wolverhampton. One of pantomime's joys is its heightened sense of liveness and with 3D and backing tracks already widely in use by producers, let's hope this isn't another trend slowly becoming the norm.
Reviewer: Simon Sladen