Jack and the Beanstalk
Susie McKenna
Hackney Empire
–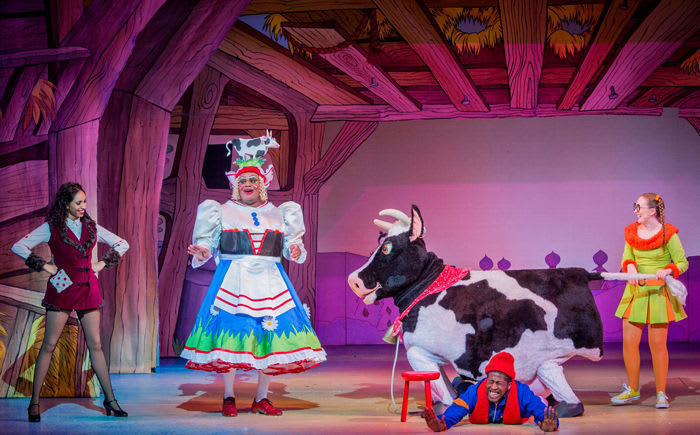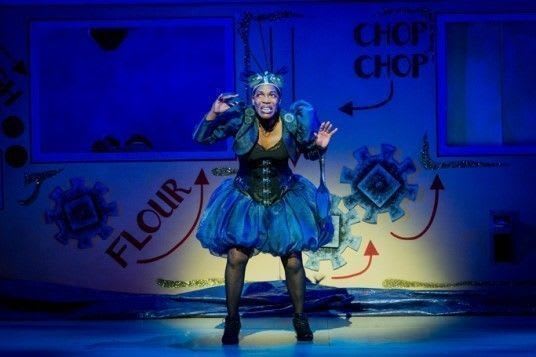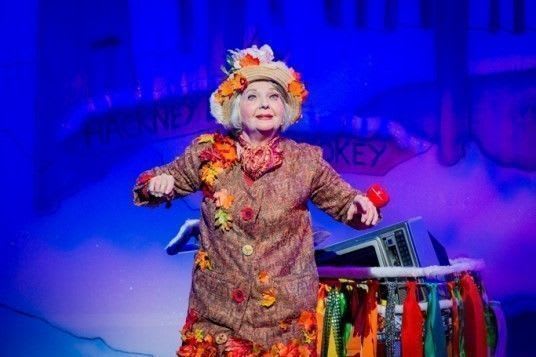 Hackney Empire claims to have London's leading panto. Well, there are quite a few more to come, so it is a bit early to endorse that bold claim, but Susie McKenna and her team (including Steve Edis in charge of the music, Mark Dickman leading the band, designer Lotte Collett and choreographer Carl Parris) certainly know how to put a crowd pleaser together.
The settings have a picture book simplicity but with colourful and glamorous costumes (a different one for the Dame's every entry) and a magnificent Giant Blunderdore, frighteningly large but looking more kindly, created by Tahra Zafar, performed by Leon Sweeney and richly voiced by Matthew Kelly.
Debbie Kurup is making her pantomime debut as Jack. She has a winning smile, a strong voice and lovely legs that fit her well for a Principal Boy but the stars of the show are Hackney panto veterans: the inimitable Clive Rowe as Dame Daisy Trott, lively Darren Dart as villager Clumsy Colin and the irrepressible Kat B as what for me was a new character, the Snowman.
They are all such strong personalities and such popular favourites they grab the audience's attention, but like the un-named actors inside Buttercup* who give that lovely cow such character, this is a show that is all about teamwork.
This year, the panto has a climate change ecological element. The village of Hackney Dale has suffered 17 years of continuous winter: planet warming in reverse. Landlord Blunderbore's Harp (called Davina and voiced by Sharon D Clarke—who else at Hackney!) is using her voice to freeze the Earth up.
Then there's another pair of baddies: a couple of nasty bugs. Jocelyn Jee Esien as Sally Monella and Tony Timberlake as the other (not quite so-) Nasty Bug are great fun and the kids love their farts.
The goodies also include Clumsy Colin's beloved the clever Off Her Trolley Molly, whom Georgia Oldman makes almost always on edge with excitement, Lori Barker's chicken-dancing gold-clad, gold-egg laying Goldiniah and of course the show's Fairy Godmother equivalent in Julia Sutton's Mother Nature, first seen as a bag-lady-like trolley pusher clad in the leafy autumn of life.
A cookery routine with a new twist is less effective than more tradition business can be but Jack's climbing the beanstalk is the hook for a ballet in space and with the song sheet and a bit of audience participation all the expected elements are there a-plenty. It is an evening packed with songs and with laughter and some of the best panto talent going.
*Jonathan Saville and Scott Brooker made her: is it them?
Reviewer: Howard Loxton