Jack and the Beanstalk
Will Brenton
Hackney Empire
Hackney Empire
–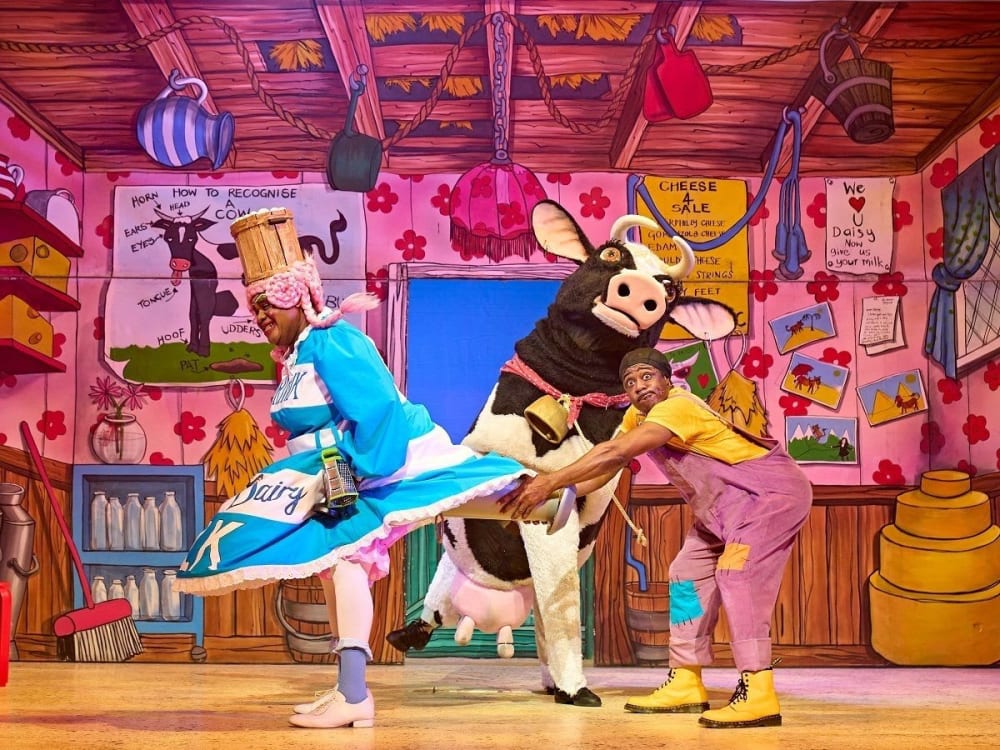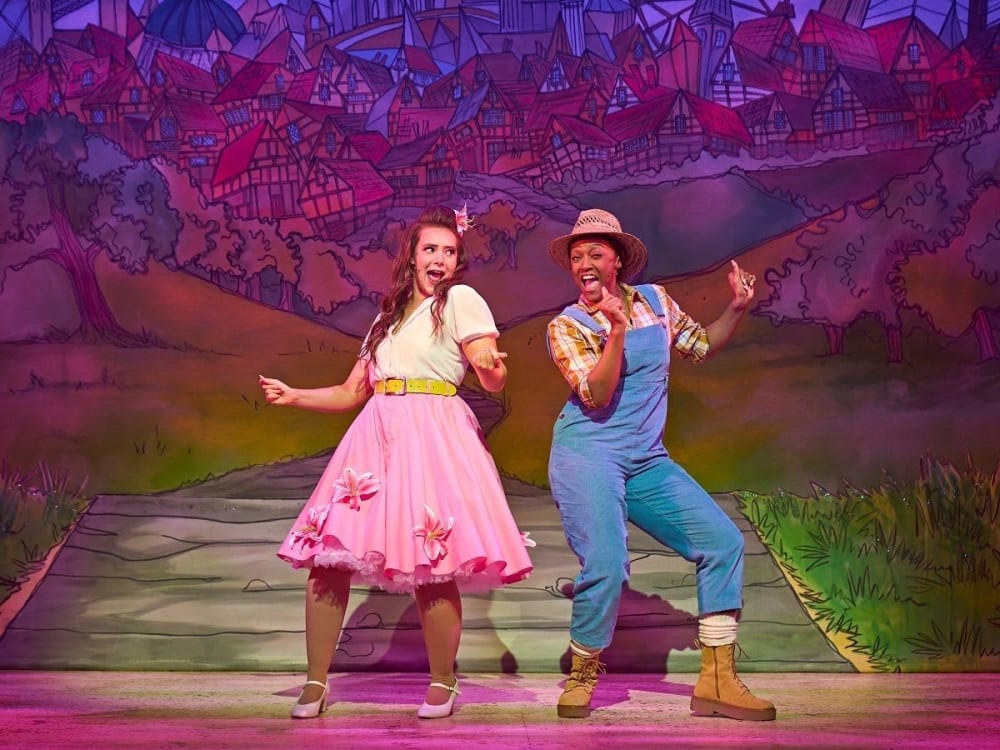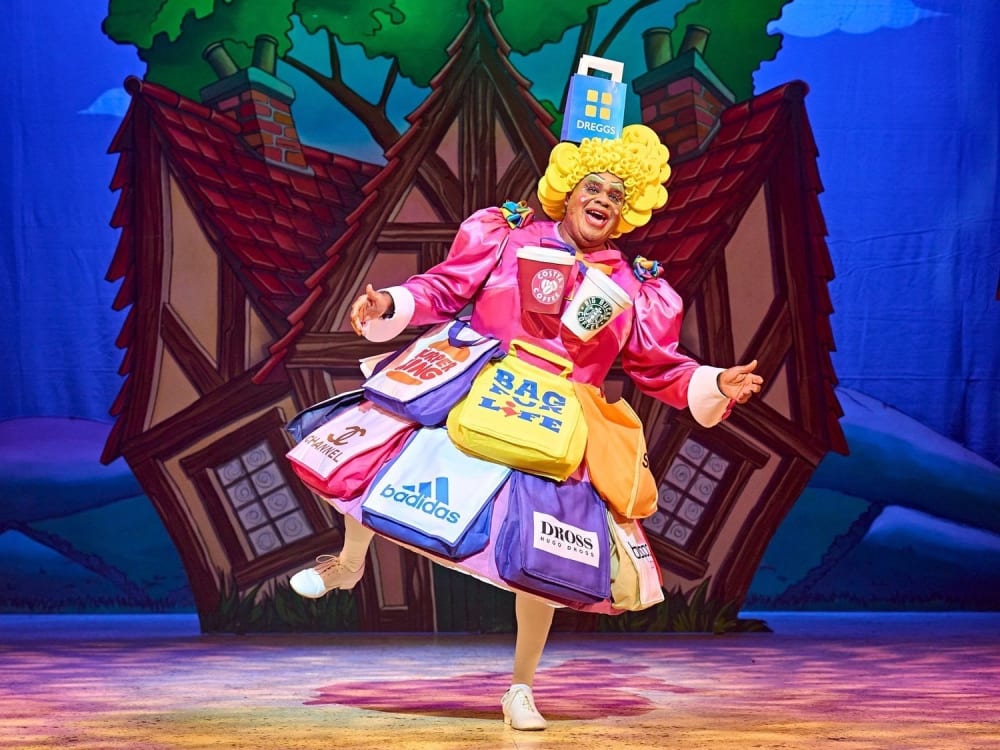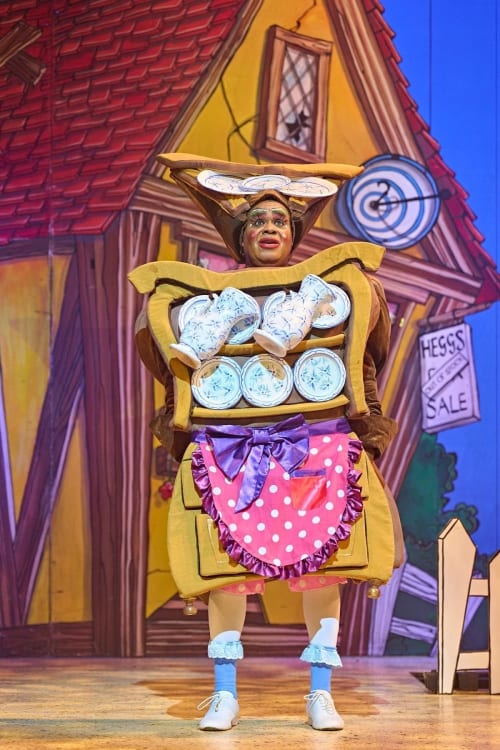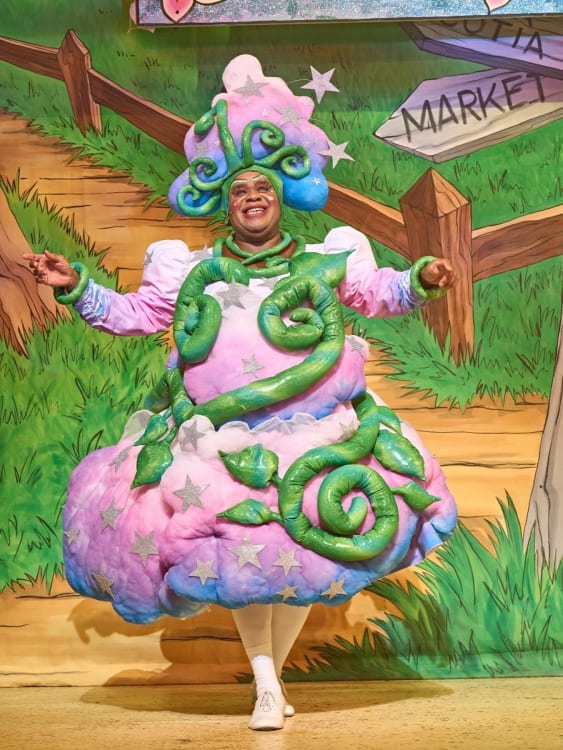 For many years, the Hackney Empire has been the jewel in Pantoland's crown. Frank Matcham's stunning Victorian architecture ensures the legacy of the Music Hall lives on as the ghosts of Charlie Chaplin, Marie Lloyd and Stan Laurel look down on all who tread the boards. But with panto doyenne Susie McKenna no longer at the helm, this year's Jack and the Beanstalk seems to have lost its way somewhat.
A tenure of over twenty years is difficult to follow. McKenna grew Hackney's pantomime to become one of the best in the business. Rendering traditional tales afresh for contemporary audiences, her productions were full of heart, Hackney and social consciousness.
2021's Jack and the Beanstalk comes from the pen of Will Brenton, an experienced writer with credits including The Tweenies. Co-directed by Hackney legends Clive Rowe and Tony Whittle, who also contribute additional material, this Jack and the Beanstalk offers tales of heroism, a battle against evil and even an impressive beanstalk, but it lacks any of the local rendering or heart Hackney is so well-known for.
Catalysed by the need to retrieve the Trot's tourist sensation of a stolen harp, times are tough and when Daisy the Cow runs dry, there's no other option but to sell her. All of the key plot points are delivered, but with neither Daisy nor Jill kidnapped, and the focus solely on saving the harp, it does appear odd that the characters have waited a decade to take action, a fact that is constantly repeated.
In an almost painting-by-numbers approach, more often seen in the commercial sector, little time is given to character development, narrative integrity or innovation. Fairy Fuchsia and Councillor Higginbottom are severely underwritten, with Julie Jupp's friendly Fuchsia bookending act one and Whittle's Freddie Mercury-inspired Higginbottom serving little more throughout the show than a running gag involving Queen lyrics.
But what the production lacks in script, it makes up for in cast. Where else could you witness such a glorious Dame in the guise of Clive Rowe, whose Trot is at home whether delivering a heart-wrenching ballad or custard pie in the face.
This year, designer Cleo Pettit joins the Hackney family and has conjured up an array of costumes for the Grand Dame, from shopping bag ensembles with puns a-plenty, to full Welsh dressers complete with crockery and candyfloss cloud creations intertwined with beanstalks. These help affirm Rowe as the centre of proceedings and along with fellow regular Whittle, the two's on-stage chemistry keeps the Hackney of yore alive.
As one part of the "Gleesome Threesome", Hackney favourite Kat B is also back, this year as Simple Simon, whose brother Jack is deeply in love with Jill, even if the two don't recognise it at first. As Principal Boy and Girl, Rochelle Sherona and Ellie Ruiz Roderiguez have stunning singing voices which are put to excellent use under Mark Dickman's exquisite band. In amongst Steven Edis's original music, Hackney's eclectic mix offers something for everyone from song of the season BTS's "Butter" deliciously delivered by Zoe Curlett's Funella Fleshcreep to Iceland's 2020 Eurovision entry "Think About Things".
Under Ruthie Stephens's choreography, the Ensemble brings added energy to proceedings with act two's engaging cockroach tap-dance battle a particular highlight. It's just a shame that the show skips over so many other potential showstoppers, including a Ghost Gag delivered at such a relentless pace that the audience barely have time to draw breath, let alone participate as the music carries on regardless. Similarly, any tenderness or empathy from Daisy's departure is thrown out the window when her farewell for market is immediately followed by a rendition of the "Twelve Days of Christmas" featuring a whole host of presents.
If Hackney Empire is to retain its crown, it needs to remember the key ingredients of the pantomimes for which it is best known. Topical, social, political and progressive, pantomime works best when firmly rooted in its location and audience. Let's hope 2022 will revitalise the Empire's identity and put Hackney firmly back on the map.
Reviewer: Simon Sladen