Jack and the Beanstalk
Paul Hendy
Evolution Productions
Marlowe Theatre, Canterbury
–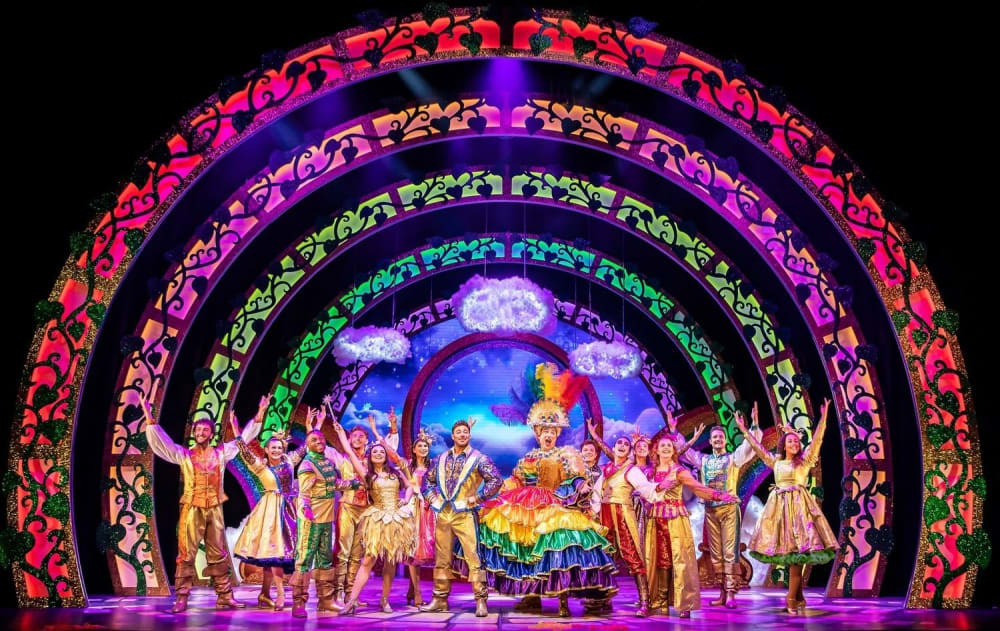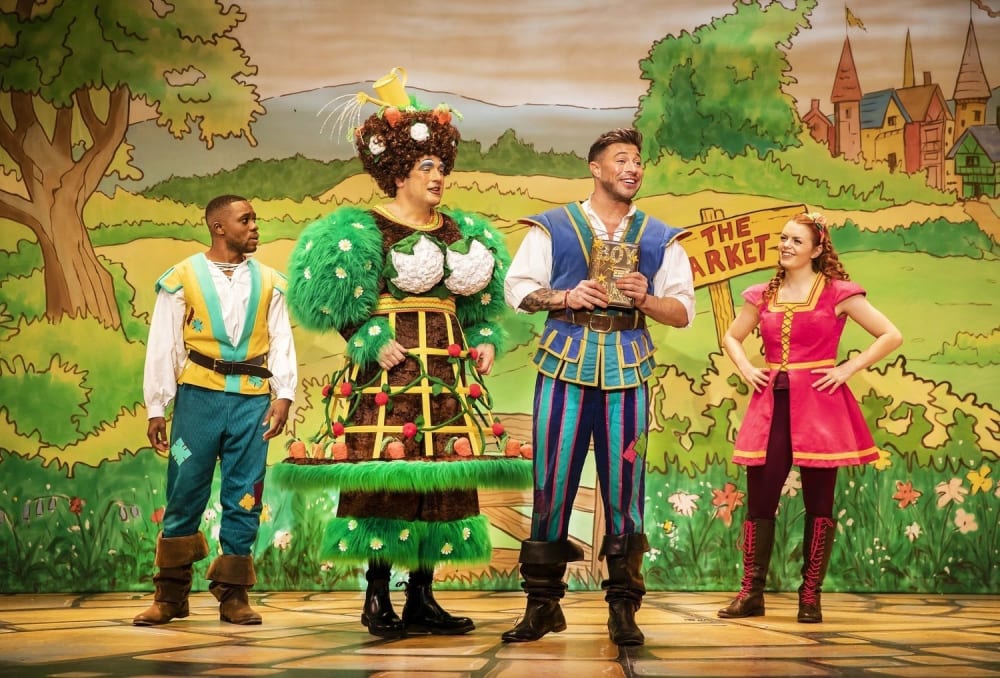 As one of the oldest pantomime narratives, Jack and the Beanstalk has seen many retellings grace the stage over the past two centuries. At the Marlowe Theatre, Canterbury, 2021's production might just go down in history as changing the face of commercial pantomime for good.
The world has experienced great change over the past two years. Not only has the pandemic forced the industry to think creatively in adversity, but it has also been a chance to stop, take stock and address centuries of imbalance, prejudice and discrimination inherited from the genre's Victorian roots. Writer and director Paul Hendy's Jack and the Beanstalk is fresh, vibrant and progressive. In his version of the tale, it is Principal Girl Jess who drives the narrative. Bold, fearless and ready for adventure, Bobbie Chambers's Jess is an inspirational role model as she, along with best bud Bobby played by Nathan Connor, demonstrates the true power of friendship whenever Jack needs support in his moments of doubt and low self-esteem.
In the title role, Duncan James plays the Principal Boy's truth with great integrity. His approach makes it truly believable that Jack would part with the family's cow in order to help out his mum, regardless of how upsetting. James proves himself a good sport in amongst proceedings as not only does his boyband career provide plenty of fodder, it also inspires the Villain's backstory.
What makes this production so strong is its plotting and characters full of motivation and purpose. When the wicked Luke Backinanger is rejected at a boyband audition, he is consumed by hatred and won't stop until he achieves his goal. Marc Pickering's Villain is pure mayhem meets Machiavellian mirth with the final resolution, redemption rather than ridicule, putting excellent use to an addition to this year's Marlowe pantomime—a large video screen framed by a series of illuminated archways.
From enchanting magic conjured by Joanne Clifton's sprightly Vegetable Fairy to growing beanstalks climbing through the skies and foreboding clouds complete with thunder, the effect helps transform the stage in an instant thanks to Dr Andy's animated video design. This technology also helps facilitate surprises, such as the swift introduction of comedy business when Dame Trott's Dairy becomes a Dog Show complete with real life canine calamity in a sequence that brings down the house.
As the Grand Dame herself, Ben Roddy is the engine that drives the show. Without usual sparring partner Lloyd Hollett, Roddy carries almost all the show's comedy and slapstick, with smatterings of it dispensed to Pickering's Villain. In an ever-changing array of frocks, he is the glue that holds the good ship panto together, whether delivering 26 consecutive pooch puns, scaring off ghosts or being exposed to all kinds of weather in an effort to stop global warming and destroy the Giant's weather machine.
But where Roddy truly excels as Dame is in his nuance. Yes, he can be loud and anarchic, but he is also maternal and sensitive. When Jack comes out to his mum during the show's final scene, the moment is both tender and celebratory, something extremely rare in Pantoland.
A celebration of friendship, love, inclusivity and respect, Evolution Productions' Jack and the Beanstalk is everything contemporary pantomime should be. Fellow commercial producers should wake up and embrace pantomime's future, rather than merely recycling its past.
Reviewer: Simon Sladen