Jack and the Beanstalk
Kenneth Alan Taylor
Nottingham Playhouse Theatre Company
Nottingham Playhouse
–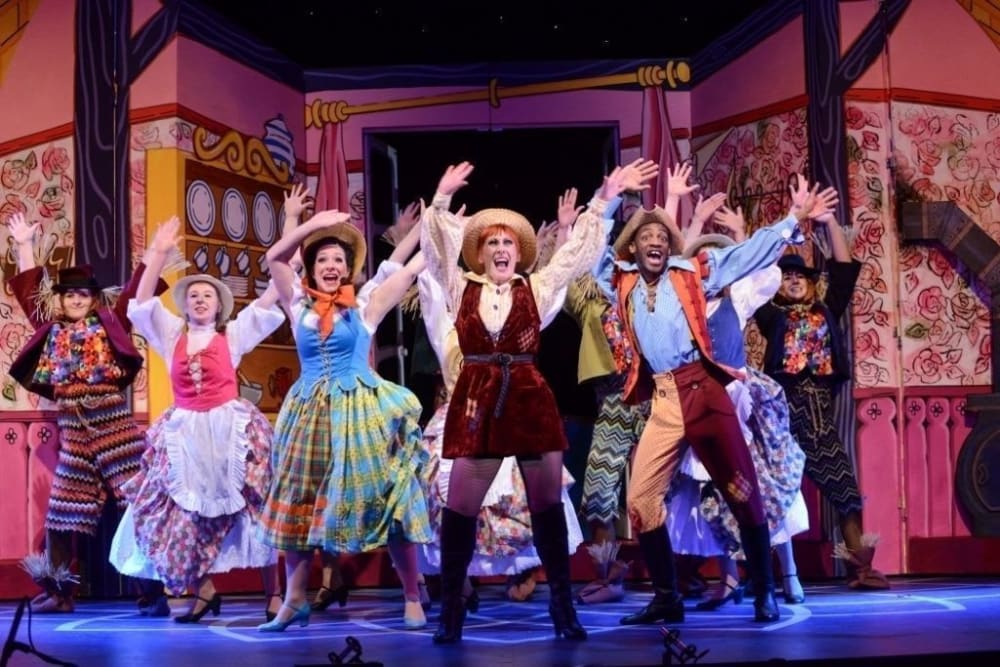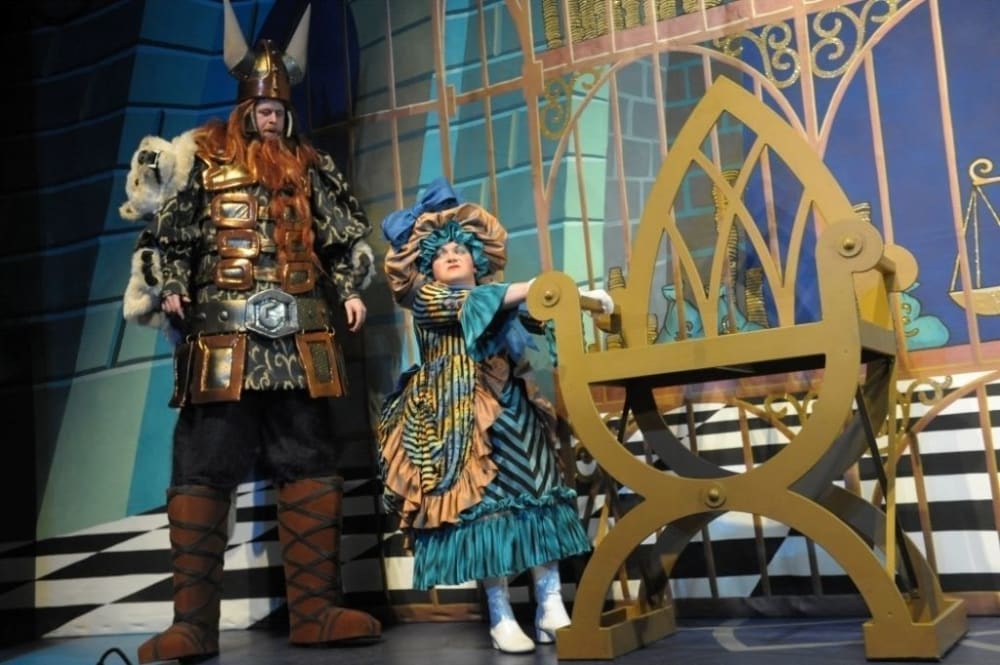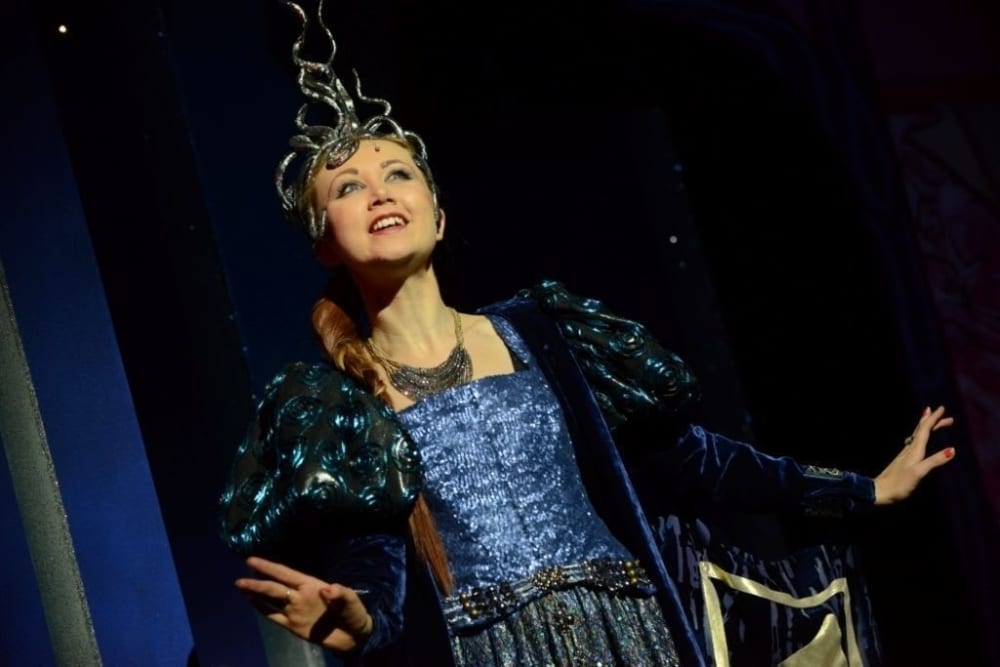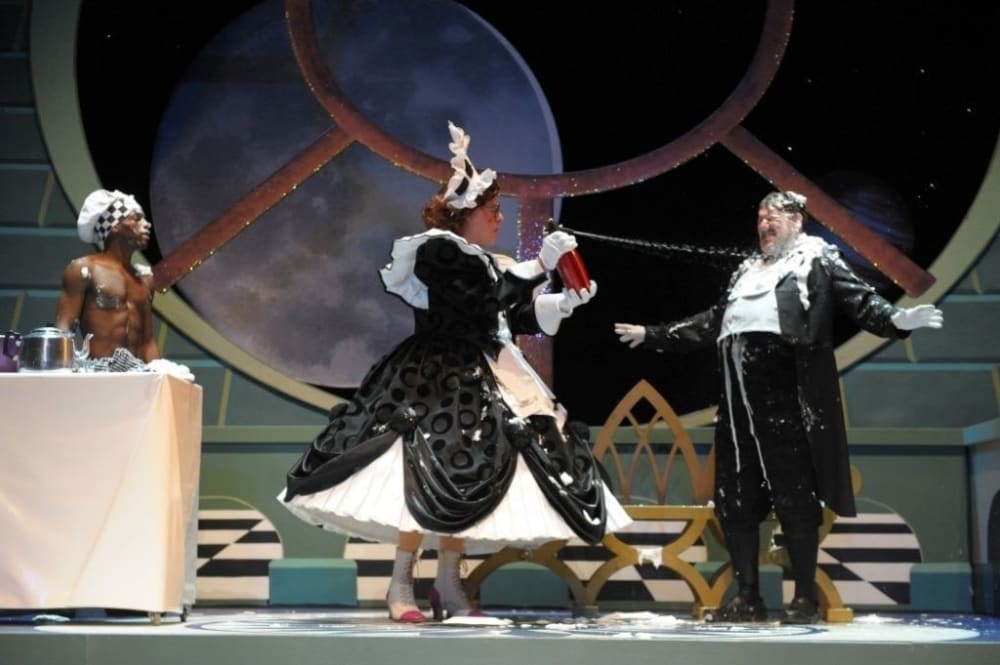 Back in 1984, little did Kenneth Alan Taylor know that thirty Christmases later his pantomimes would constitute a national institution.
The Nottingham Playhouse has perfected the art of pantomime over the past three decades with Alan Taylor at the helm as writer, director and, more often than not, Dame. Not only does 2013 celebrate thirty pantomimes at the Playhouse, it is also the theatre's 50th anniversary year and Taylor's final outing as the cross dressed damsel in a dress.
Returning to a role he played in the very first Playhouse pantomime, Alan Taylor's Dame Daisy Durden is a lesson in the art of Daming. She is motherly, matronly, caring and kind, but also a little bonkers and brash, wherein lies much of Alan Taylor's comedy through his observant asides and playful improvisation. Alan Taylor's Dame is now a firm fixture of the Great Hall of Dames side by side with Dan Leno and Les Dawson and just as their archetypal portrayals have influenced and inspired many of today's Dame, so too has his.
What makes the Nottingham Playhouse pantomime such a delight is its strong sense of community as familiar faces return year after year, welcoming new talent to the family, who inherit the Playhouse's practices and help keep pantomime alive and thriving. In her thirteenth Playhouse pantomime, Rebecca Little's Jack demonstrates that the female Principal Boy still works perfectly in twenty-first century pantomime. Full of adventure and heroism, Little makes her character entirely believable and brings great truth to the role as Jack embarks on the biggest journey of his life learning important lessons along the way.
Pantomime, just like any other theatrical genre, requires plenty of contrast to be successful in performance. Both Alan Taylor and Little are as at home making people smile and laugh as they are evoking "ahhs" at the sale of Buttercup. This gives the production great heart and makes the audience believe in and care for the characters, which contributes greatly to the audience's enjoyment of the show and sense of journey in terms of plot and character.
In this version of the tale, Jack's beanstalk climbing is instigated by a magical Enchantress set out to provide everyone with the happy ending they deserve. With the morals of self belief, courage and friendship strong throughout, Act Two's focus turns to the Giant's realm, where all is not as it seems and a case of mistaken identity has both plagued and influenced Blunderbore's very being.
As Blunderbore, Daniel Hoffmann-Gill is a stunning sight to behold complete with Viking helmet and polar bear cape as he towers above his fellow cast members. With an actor in the role, the Giant becomes an integral part of the story, which in this version is further strengthened by the character of the Giant's friendly wife.
Anthony Hoggard's Mrs Blunderbore provides the piece with a second Dame and allows for extra comic capers including a marvellous musical mash-up to conclude Act Two in which Alan Taylor, Hoggard and John Elkington as the Giant's Henchman Burp sing and dance to family friendly versions of "Talk Dirty to Me", "Walks Like Rihanna" and "The Fox (What Does The Fox Say)", showing that Nottingham has its finger well and truly on the pulse as it parodies 2013's chart hits in comic fashion.
This year's musical numbers include Act One's joyous finale, a re-worked version of Footloose's "Mama Says", One Direction's "Best Song Ever" and "I wouldn't have nothing if I didn't have you" from Monsters Inc, all beautifully orchestrated by John Morton which makes the production brim with charm. Tap dancing rabbits are one of many choreographic delights courtesy of Adele Parry who allows the cast to showcase their triple threat skills as they effortlessly sing, dance and act their way through proceedings.
Both Kelly Edwards and Tim Frater as Annie and Danny exude stage presence and create lovable characters with whom the audience can't wait to make friends. There is a real ensemble feel to the production this year and Alan Taylor's script ensures every character and chorus member gets the chance to shine.
As the majestic Enchantress, Hannah Whittingham's character weaves her mystical magic to ensure everyone stays on track and no matter how hard Elkington's Slurp tries to inflict misery on the Durdens, he fails, greatly deterred by an extremely vocal crowd in constant dialogue with the production. That each and every performer knows how to control the audience and orchestrate interaction demonstrates the company's skill in audience participation as the apparent air of misrule is always under control and never impedes on the production's flow.
Tim Meacock's sparking sets are some of the finest in Pantoland, with intricate detail adorning every cloth. Blunderbore's planetary castle is particularly stunning and adds another realm like sense to the castle in the sky, but it is a shame that not every character is rewarded with a new costume for what must be the most glittering finale in the Playhouse's history.
A fitting celebration to thirty years of pantomime at the Nottingham Playhouse, Jack and the Beanstalk continues the theatre's reign as one of the country's leading panto powerhouses. As the show's overture and finale remind us, "It's entertainment's greatest show, so long live pantomime!"
Reviewer: Simon Sladen