Jack and the Beanstalk
Fine Time Fontayne and Kevin Shaw
Oldham Coliseum Theatre
Oldham Coliseum Theatre
–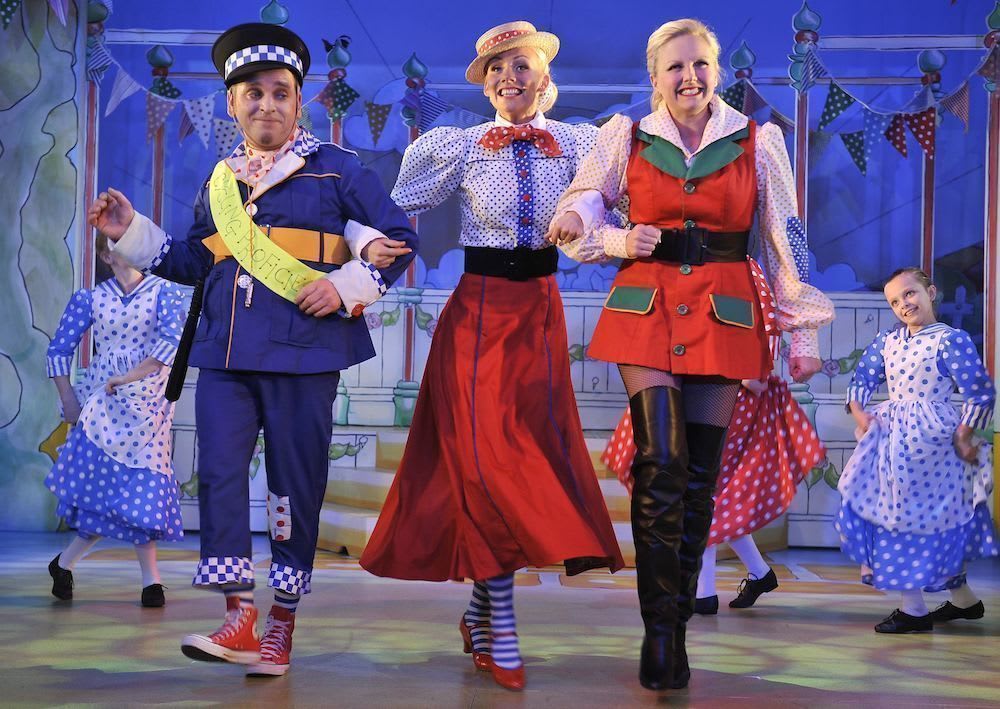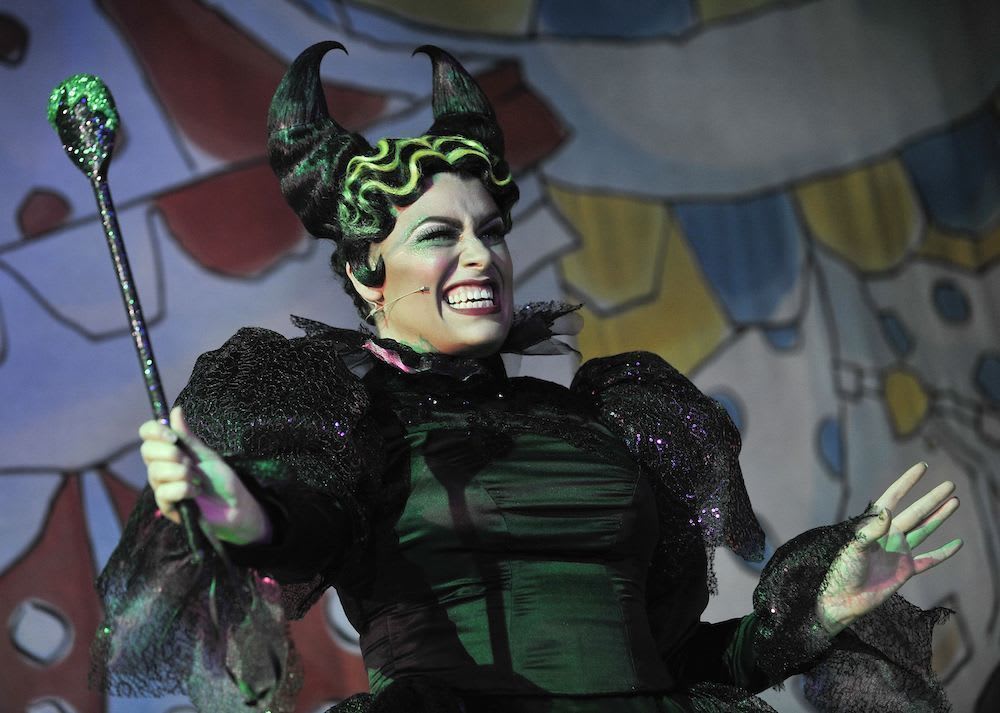 It can no longer be denied that we are in the run-up to Christmas as the first panto of this season has now opened at Oldham's Coliseum Theatre, nearly a week ahead of the next to open.
The Coliseum prides itself on what it refers to as its "traditional" approach to panto, with scripts put together by resident panto dame Fine Time Fontayne and the theatre's artistic director Kevin Shaw. There is no star casting but many of the performers have been seen here in previous years, and will no doubt return again, perhaps in next year's Aladdin which is already on sale.
Justine Elizabeth Bailey returns as principal boy, this year Jack Trott, with the traditional hands-on-hips stance and lots of slaps of the thigh. Opposite her, Nicole Evans is Jack's love interest Jill, who seems to prefer to dance everywhere rather than walking.
There is a skin role this year of Daisy the cow, a large, foam construction in bright colours to match the design, operated by Zoei Cozens and Hannah Wolfe, who double as the evil crows. There is another large construction in the same style in the form of the giant, which looks good—although, rather disturbingly, his beard moves when he talks but not his mouth. The beanstalk isn't spectacular but works perfectly well.
Regular comedian Richard J Fletcher this year is Simple Simon, bringing his usual acrobatic silliness to the role, which the kids love. Co-writer Fontayne is impressive as always as Dame Trott, with some bizarre and superbly constructed costumes—the chavvy leopard-print with the belly button jewel is particularly impressive—and a great rapport both with the audience and with the rest of the cast.
Although we had seen some excellent performances from him in non-panto roles in the region, Leigh Symonds was a revelation as an Ugly Sister in last year's Cinderella. This year he is just as good as the Squire, bringing brilliant comic timing and delivery to a role that can often be just a stooge. His ad-libs (if they were genuine) around Simon's broken truncheon were inspired and delivered with a straight face that no one else on stage could maintain at that moment.
Shaw always stresses the importance of story to his pantos, but the storyline this year is a bit confused with too many elements competing. Not only do we have the giant as the baddy, but Tamsin Dowsett is both good and bad fairy—both a bit scary—to add supernatural good and evil, which doesn't serve any real purpose to the narrative. Her verse narration lines struggle to hold the attention at times as well.
Dave Bintley's three-piece band does a great job of providing full-sounding arrangements to a wide variety of songs, although some of the choices are rather obscure and some of the pop numbers, when stripped of their expensive studio production and sung by a pantomime chorus through the Coliseum's underpowered and overworked PA, sound a little repetitive and dreary.
However we have the classic old decorating scene with most of the usual elements as the slosh scene, all well-performed, a decent "behind you" scene, a community song, some gags and routines you could have seen in any panto over the last century mixed with references to the local tram works and insults to neighbouring Rochdale and more.
As always, one of the stars of the show is Celia Perkins's beautiful, witty designs that give the whole stage the colourful and cheerful appeal of a modern children's picture book. These are so cleverly integrated with the working elements of the set that doors suddenly open in solid flats where no joins could previously have been seen.
All-in-all a great, entertaining, fresh-but-familiar show for all the family that is mercifully shorter than previous years and so shouldn't tire out the little ones.
Reviewer: David Chadderton