Jack and the Beanstalk

Salford Theatre Company
Salford Arts Theatre
–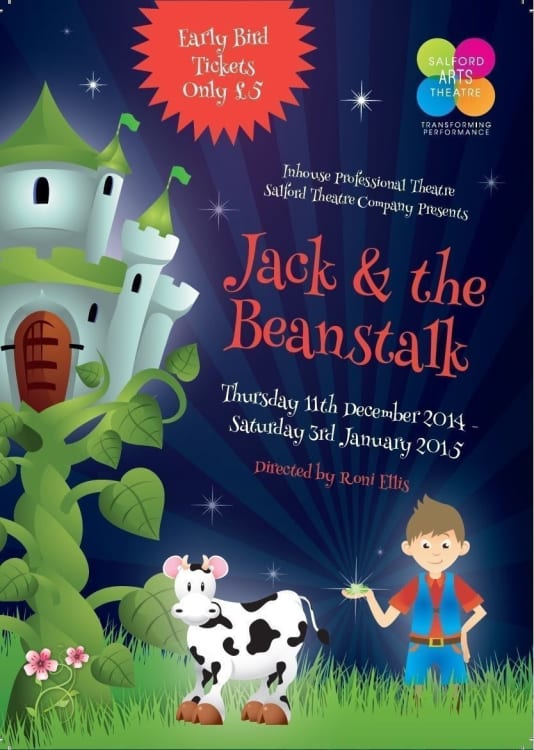 Any panto should be judged by how much fun children are having at it. That the acting's creaky or that the story's a bit messy, doesn't matter so long as the kids are being brought along by what's happening and are having a good time.
This production of Jack and the Beanstalk at the Salford Arts Theatre isn't going to set the world on fire and has some really odd bits in, such as the dame teaching maths five minutes in, or there being a pile of boxes taking up half the stage that are never explained, but its heart is in the right place and it pretty much drags its audience along and in with jokes, slapstick, a particularly hilarious bit about milking a cow, and typical panto moves.
People were getting restless during the sloppy and confusing exposition dialogue, one of the major plot points was about taxes, and Jack falls for his love interest Poppy without even really looking at her, but Julie Hannan makes for a fab villain, very hiss-worthy, and Liam Grunshaw wears a frock really well.
This is a homely staging which is fun and fine, which would be better if it was a bit more confident and if it could get the story simple and straight.
Reviewer: Tobias Chapple